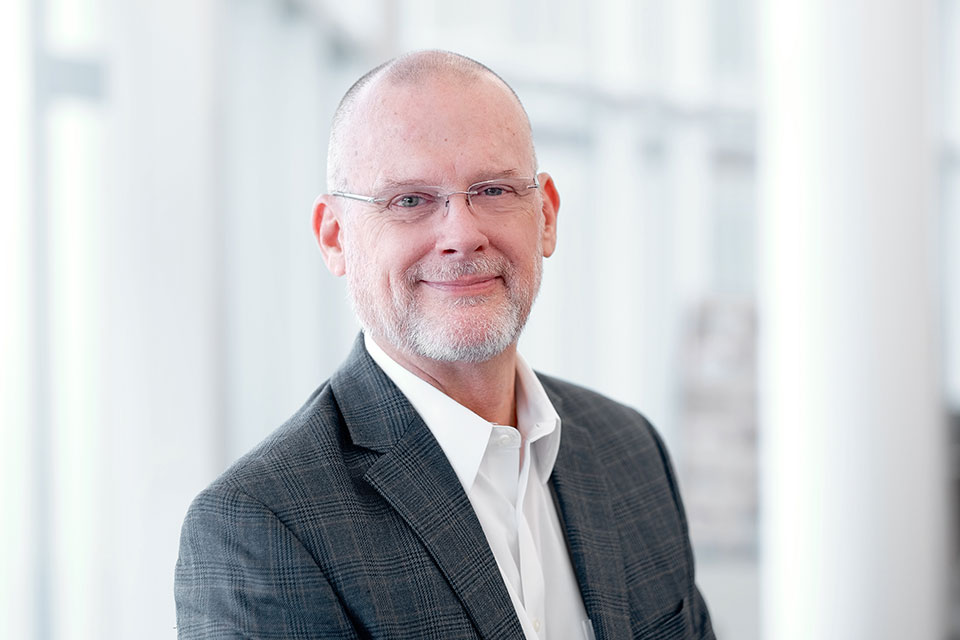 Mark Land was a student in the School of Dance from 1976-78 and is the first alumnus to chair the Board of Trustees. He danced professionally with the North Carolina Dance Theatre for two seasons before joining UNCSA as manager of the school's student employment office, "Applause," in addition to working on the school's annual fund.
As chair of the Board of Trustees, Land also joins the Advisory Board of the Thomas S. Kenan Institute of the Arts.
For nearly a decade in the 1990s, Land served as alumni relations director at UNCSA before beginning a career in Wachovia Bank's Charitable Services division and, later, serving as managing director for Wells Fargo Bank's Center for Planned Giving.
He was the senior managing director at Foundation Source, the nation's largest provider of advisory services for private foundations, until his retirement in 2016.
He also served on the boards of YMCA of Northwest North Carolina, Samaritan Ministries and the RiverRun International Film Festival.
Land recently received the 2022 UNCSA Giannini Society Award, one of the highest honors the school bestows, which is given annually to members of the society in recognition of their service and support. It is named in honor of the school's first president. A longtime volunteer and supporter, Land served on the search committee to select the UNCSA chancellor in 2014. Land also established a scholarship in the UNCSA School of Dance in memory of his late wife, UNCSA Dance alumna Pat Land, which has provided vital support for emerging artists.