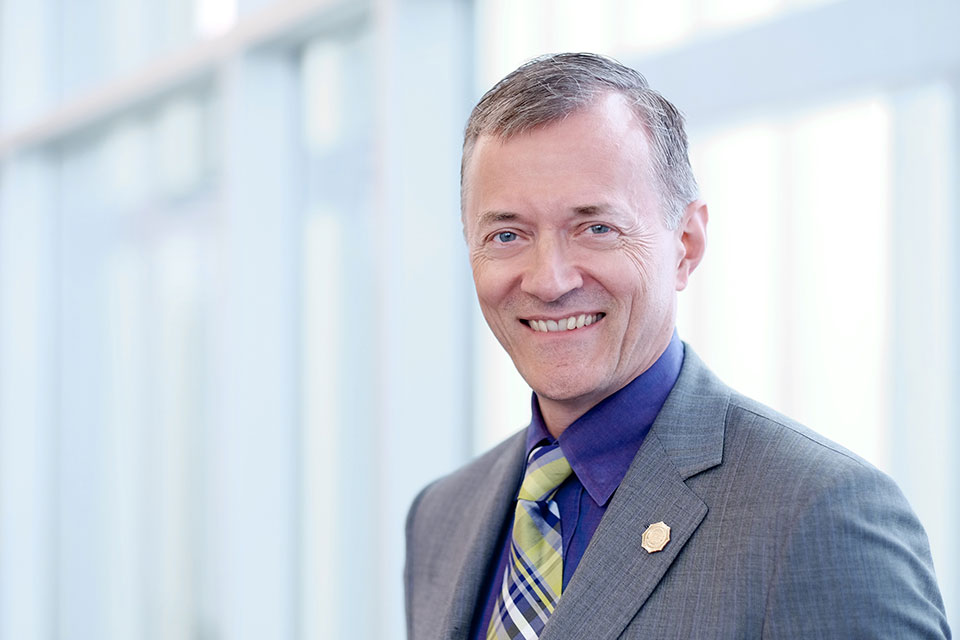 Michael Tiemann (Chapel Hill, N.C.) is a current member of the UNCSA Board of Trustees, having previously serving as the Chair. He is an open source software pioneer, having written the first native-code C++ compiler and debugger more than two decades ago. His early work led to the creation of leading open source technologies and the first open source business model.
In 1989 he co-founded Cygnus Solutions, the first company to provide commercial support for open source software. During his 10 years at Cygnus, Tiemann contributed in a number of roles, from president to hacker, helping lead the company from fledgling start-up to an open source leader. In January 2000, Cygnus Solutions was acquired by Red Hat, and Tiemann became Red Hat's chief technical officer. In 2004, he became the company's first vice president of open source affairs.
In 2006, Tiemann applied his knowledge of open source software to music production by founding Manifold Recording, a high-end, carbon neutral recording studio and production facility in Pittsboro, N.C.
As a child, Tiemann sang professionally in the Choir of St. Thomas Church in Manhattan for four years, recording four albums, appearing on national television and performing at events including the 1976 bi-centennial celebration at the National Cathedral in Washington, D.C.
Tiemann graduated from the Moore School of Electrical Engineering at the University of Pennsylvania, spent a summer working for The French National Institute of Computer Science in Paris and completed graduate work in electrical engineering at Stanford University. He has served on a number of boards, including the Open Source Initiative (retiring as president), GNOME Foundation and Open Source for America. He also served on the board of the Montessori Community School (retiring as president).
Presently, Tiemann participates in the Chancellor's Working Group for Entrepreneurship at the University of North Carolina at Chapel Hill and serves on the board of Carolina Performing Arts.