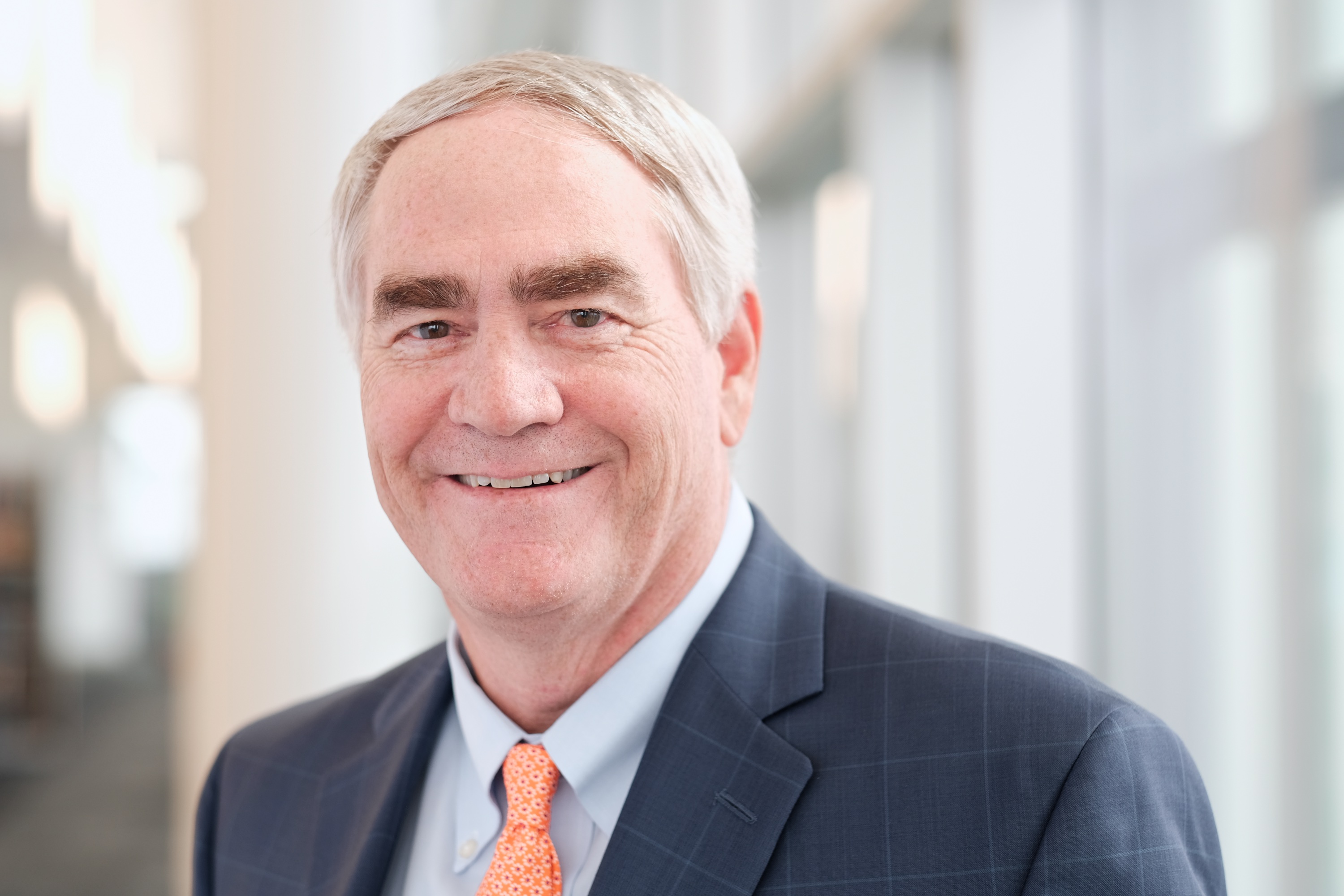 Peter S. Brunstetter is the Executive Vice President and Chief Legal Officer of Novant Health, Inc. Prior to joining Novant, he was a partner in the law firm of Womble Carlyle Sandridge & Rice, LLP. He received his J.D. from the University of Virginia in 1984 and was awarded Order of the Coif. He received his B.A. degree from Tulane University in 1977.
Brunstetter previously served as a member of the North Carolina State Senate serving the 31st District of Forsyth and Yadkin counties, serving as co‑chair of the Appropriations Committee, chair of the Judiciary I Committee and vice chair of the Rules Committee. He was a member of the Forsyth County Board of Commissioners from 1991-2004, serving as chairman of the Board from 1994 to 2004.
Brunstetter is the former chairman of the Board of Trustees for Novant Health, Inc., and former chairman of the Board of the YMCAs of Northwest North Carolina. He is a member of the Board of Governors of the North Carolina Bar Association and a member of the Board of the Center for International Understanding. Brunstetter is a recipient of the Dr. I. Beverly Lake Public Service Award presented by the North Carolina Bar Association. He is also a recipient of the Order of the Long Leaf Pine, presented by the Governor of North Carolina for distinguished public service.
Brunstetter served on active duty in the United States Navy from 1977 to 1981, including service on the commissioning crew of the USS BRISCOE (DD 977). He resigned his commission from the Naval Reserve in 1990, with the rank of Lieutenant Commander.
Brunstetter and his wife, Jodie, have four children, three of whom have served or are currently on active duty with the U.S. Marine Corps. Their daughter Bekah is an accomplished playwright and a producer and writer for the hit TV series "This is Us." He is a licensed pilot and avid motorcyclist.