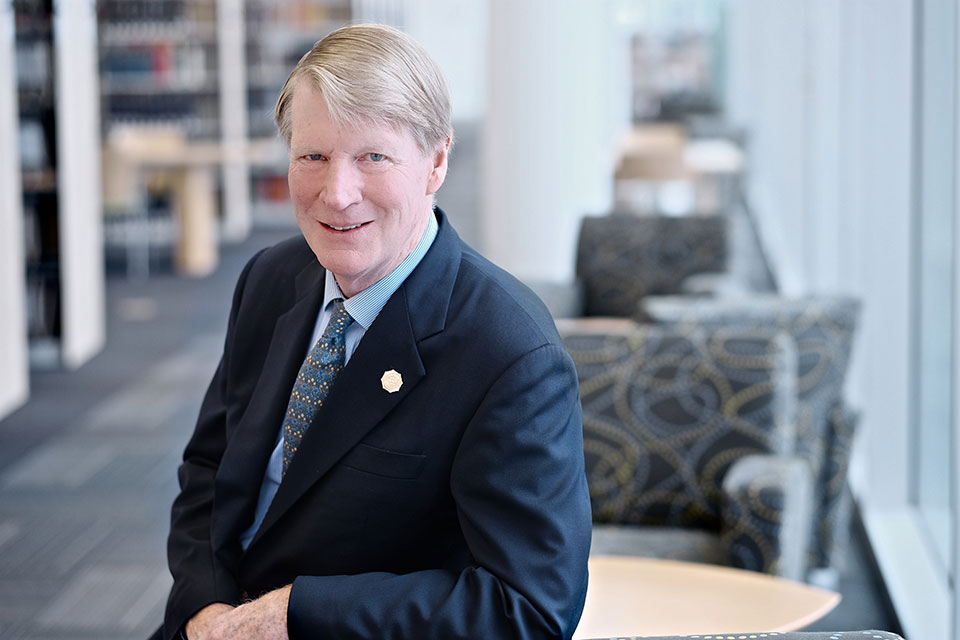 Ralph Hanes Womble previously served as vice chair. He rejoined the board in 2015, having served from 2003-2010. He also served on UNCSA's Foundation Board and the Board of Visitors and is a member of the Giannini Society, the leadership giving organization. As chair of the Board of Trustees, Ralph Womble also joins the Advisory Board of the Thomas S. Kenan Institute of the Arts.
He succeeds Michael Tiemann of Chapel Hill as chair of the UNCSA Board of Trustees.
Ralph Womble retired in 2006 after three years as president of Leggett & Platt, Inc. in Winston-Salem. He began his professional career with Hanes Dye & Finishing in Winston-Salem, and also served Hanes Converting Co, in Conover, N.C. He became president of Hanes Dye & Finishing in 1989. From 1995 to 2002 he was president of Hanes Companies Inc. in Winston-Salem, and also served as its chief executive officer for three years.
He has served as chair of the Winston-Salem Millennium Fund; as downtown chair of the Winston-Salem Alliance Board of Directors; and has chaired the boards of Winston-Salem Business, Inc. and Helen Simoneau Danse. Additional board service includes the Downtown Winston-Salem Partnership and the partnership's foundation, the Downtown Arts District, RiverRun International Film Festival, Old Salem Museum and Gardens, the Winston-Salem Foundation, the Young Presidents' Organization, the John Wesley and Anna Hodgin Hanes Foundation, LeBleu Company and Woodberry Forest School.
Ralph Womble received a B.A. from the University of North Carolina at Chapel Hill and an M.B.A. from the Babcock School of Management at Wake Forest University.