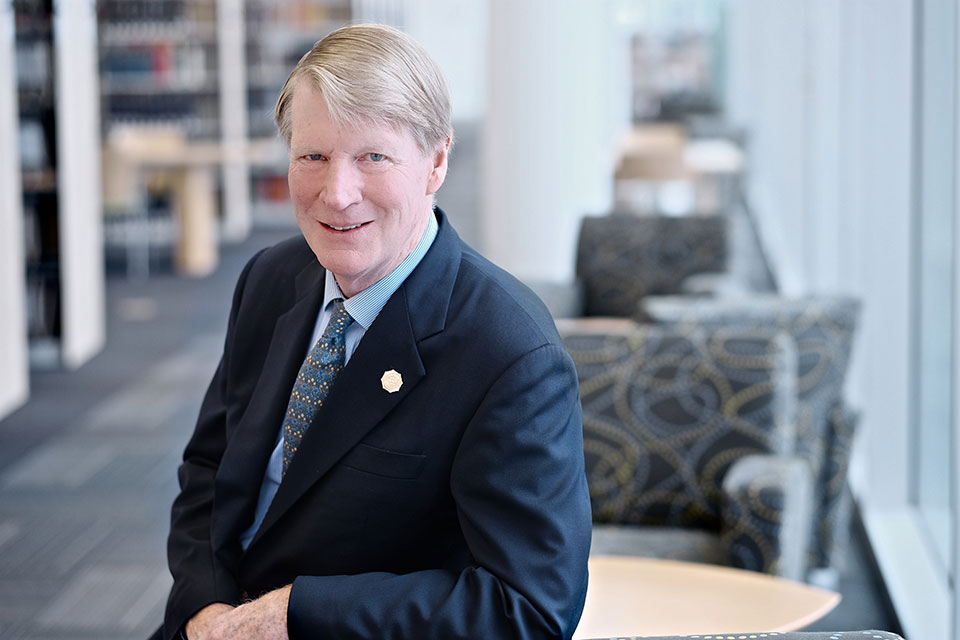 Ralph Hanes Womble (Winston-Salem, N.C.) serves as Vice Chair of the UNCSA Board of Trustees. He is a long-standing friend of the UNC School of the Arts and is currently serving the Foundation Board and the Board of Visitors. He is also a current Giannini member. He served the Board of Trustees from 2004-2010. Womble was president of Hanes Companies, Inc., in Winston-Salem, and served on its board of directors. He was also vice president of Leggett & Platt, Inc. and was president of Hanes Dye & Finishing Co.
Womble has served as president of the Winston-Salem Millennium Fund and on the board of directors of the Winston-Salem Alliance; Winston-Salem Business, Inc.; the Downtown Winston-Salem Partnership; the Winston-Salem Good Government PAC; the Twin City Club; the Roaring Gap Club; the Young Presidents' Organization and the LeBleu Co. He also served on the boards of Woodberry Forest School, Summit School and Reynold House Museum of Art.
Womble served on the Triad Regional Board of Trustees for Novant Health and is a trustee for the John Wesley and Anna Hodgin Hanes Foundation.
He received a B.A. from the University of North Carolina at Chapel Hill and a M.B.A. from the Babcock School of Management at Wake Forest University.