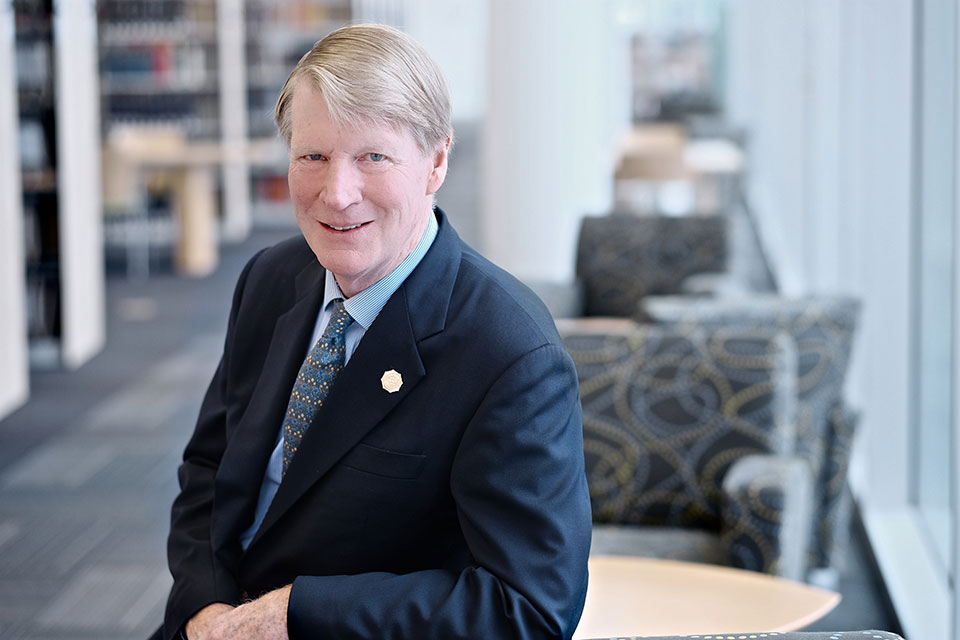 Ralph Hanes Womble has previously served as chair and vice chair of the UNCSA Board of Trustees. He rejoined the board in 2015, having served from 2003-2010. He also served on the UNCSA Foundation Board, as well as the Board of Visitors, and is a member of the Giannini Society, the university's leadership giving organization.
Ralph Womble retired in 2006 after three years as president of Leggett & Platt, Inc. in Winston-Salem. He began his professional career with Hanes Dye & Finishing in Winston-Salem, and also served Hanes Converting Co, in Conover, N.C. He became president of Hanes Dye & Finishing in 1989. From 1995 to 2002 he was president of Hanes Companies Inc. in Winston-Salem, and also served as its chief executive officer for three years.
He has served as chair of the Winston-Salem Millennium Fund; as downtown chair of the Winston-Salem Alliance Board of Directors; and has chaired the boards of Winston-Salem Business, Inc. and Helen Simoneau Danse. Additional board service includes the Downtown Winston-Salem Partnership and the partnership's foundation, the Downtown Arts District, RiverRun International Film Festival, Old Salem Museum and Gardens, the Winston-Salem Foundation, the Young Presidents' Organization, the John Wesley and Anna Hodgin Hanes Foundation, LeBleu Company and Woodberry Forest School.
Ralph Womble received a B.A. from the University of North Carolina at Chapel Hill and an M.B.A. from the Babcock School of Management at Wake Forest University.