Students, faculty and staff can book the Makerspace equipment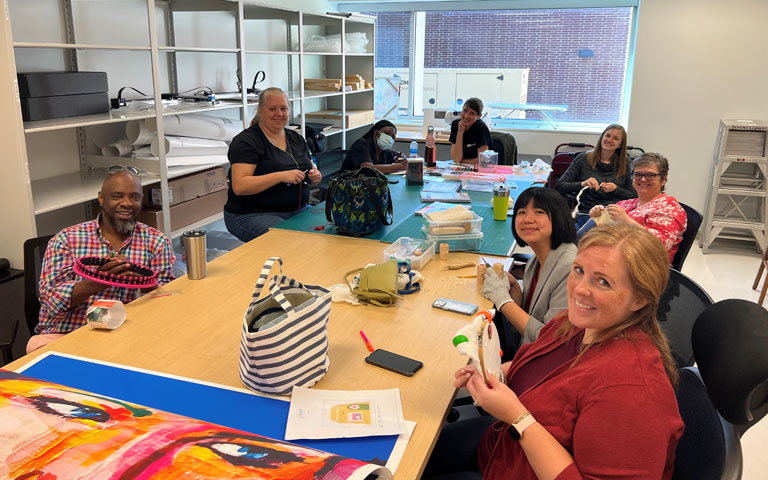 Located on the first floor of the Library, the Makerspace is officially open for the semester! The UNCSA Makerspace is a space where you can come learn, work and explore new avenues of expression. The space is equipped with 3D printers, sewing machines, large format printers, robotics and coding machines, and more. For the full list, visit the Makerspace page. Workshops coming soon.
Makerspace Hours:
Monday-Friday by reservation only
Saturday its closed
Sundays from 2:30-10:30 p.m. on a first-come, first-served basis
Reservations and Questions:
Reservations are through the UNCSA Library website.
Email general manager Van Wei, for any questions and further request.
Contact: Lani Skelley
Sept. 22, 2022