"Sammy, Without Strings" will represent UNCSA in TheWrap's Shortlist Film Festival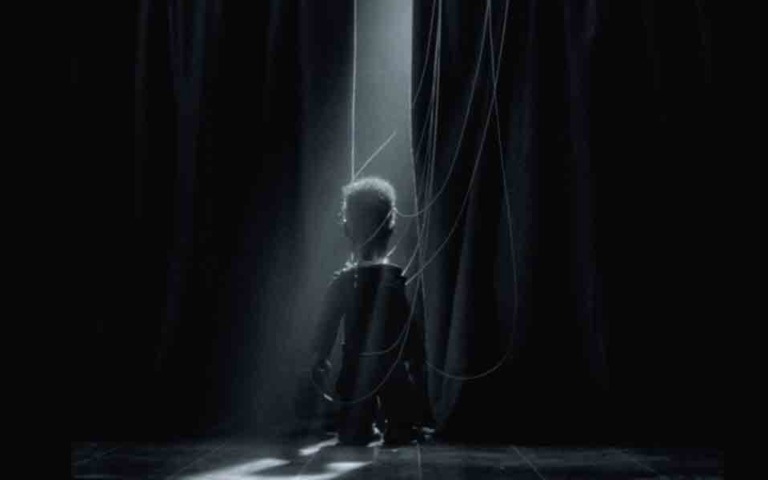 2022 UNCSA film, "Sammy, Without Strings" will screen online to represent UNCSA in the student section of TheWrap's Shortlist Film Festival.
Celebrating the best in award-winning shorts from around the world, the ShortList streams 12 professional/industry finalist films along with ten student films from the top ten film schools for readers to watch and vote for over a two weeks period.
How to vote
The film with the most online votes will receive the Audience Prize, and a jury of movie industry professionals will choose the Industry Prize winner.
Please view and vote for "Sammy, Without Strings" at thewrap.com/2023-short-list-film-festival. Voting is open until July 12.
Voting results and winners will be announced during the Shortlist Film Festival ceremony on July 12.
Previous accolades
"Sammy, Without Strings" previously screened at the CAA Moebius Film Festival for emerging filmmakers, was a Semi-Finalist for the Student Academy Awards, premiered domestically at the Austin Film Festival where it won the jury prize for Best Narrative Short, premiered internationally as a finalist for the Golden Tadpole in the Student Etudes section of EnergaCAMERIMAGE, won the Grand Jury Prize (African-American East Coast) from the Director's Guild of America Student Film Awards, won Best in Category Award for Undergraduate Drama at the Ivy Film Festival, screened at the RiverRun International Film Festival, won the jury prize for Best Production Design at the National Film Festival for Talented Youth (NFFTY), won the jury prize for 2023 Narrative Short- Best Fantasy from the Longleaf Film Festival, and is one of 20 student films on the YUGO BAFTA shortlist for narrative film (finalists to be announced on July 7, 2023).
Credits
"Sammy, Without Strings" was written by Will Henderson III and Ralph Parker III; produced by Jenna Cusack and Grace Williamson; cinematography by Ariano Treviño Angelone; production design by Grayson Fisher; edited by Kendall Best; sound design by Kendall Best and Daniel Christie; music by Wilfred Moeschter; costume design by Erin Justice; and hair and makeup design by Courtney Kakac.