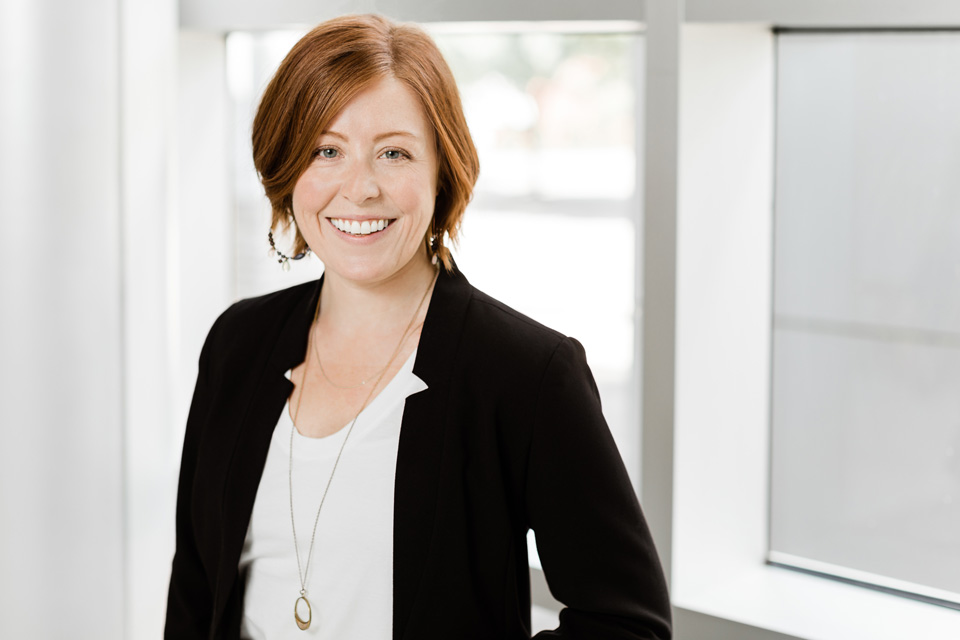 Amy Goins is thrilled to work with the UNCSA community and is inspired by the creativity fostered here. Her first experience working with young adults took place at another UNC campus during her clinical training, in Appalachian State University's Counseling Center. That experience was meaningful, impactful and has led Goins back to serve the UNC community in her own home town.
Goins has experience in working with all ages and have served in many types of settings including inpatient care, community-based care, non-profits and medical settings. With a Master in Social Work and a License in Clinical Social Work, she has learned to work with individuals within their systems including families, friends, educational settings and other areas in which people may live, work or play.
She approaches therapy through the lens of the whole person, recognizing that all parts of us as individuals (physical, mental, spiritual health) impact the others, and in turn our ability to function at our best. Goins practices through a person-centered and solution-focused framework which supports individuals with practical steps in their journey towards growth. Her work with others is founded in the belief that they are the experts in their own lives and she strives to offer a safe space in which desired growth can be achieved. Goins' goal is to provide an opportunity for individuals to practice new skills, explore their interactions with the world around them and ultimately pursue their dreams.
Education
MSW Master in Social WorkAppalachian State University
BS in Sociology with concentration in Habilitation ServicesAppalachian State University
LCSWLicensed Clinical Social Worker