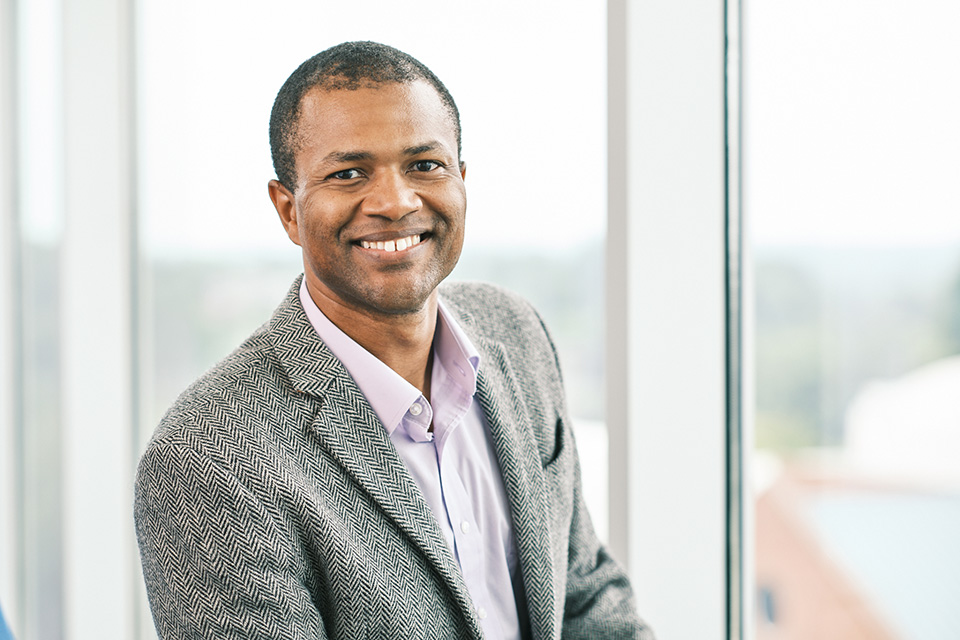 Chad Harris taught English, speech and debate at West Forsyth High School for 10 years before joining the UNCSA faculty. He is pursuing a PhD in educational studies with a concentration in cultural foundations, and a graduate certificate in Women's, Gender and Sexuality Studies—both from UNC Greensboro.
Credentials
Ten years of teaching experience at West Forsyth High School

Educator and Curriculum Designer, Morehead Planetarium and Science Center, 2005-06
Career Highlights
Spoke on the "What If We Are Not the Ones We Are Waiting For? Problematizing the Rhetoric and Tools of Social Justice Education" panel presented at the 2018 American Educational Studies Association Conference
Written papers for several publications including "Teachers, Teaching,

and Media: Original Essays About Educators in Popular Culture," "Screen Lessons: What We Have Learned from Teachers on Television and in the Movies" and "Engaging American Novels: Lessons from the Classroom"
Organizations
OUT at the Movies International Film Festival, board member

Friends of WGS, Women's and Gender Studies Program
Education
MA EducationWake Forest University
BA EnglishUNC Chapel Hill