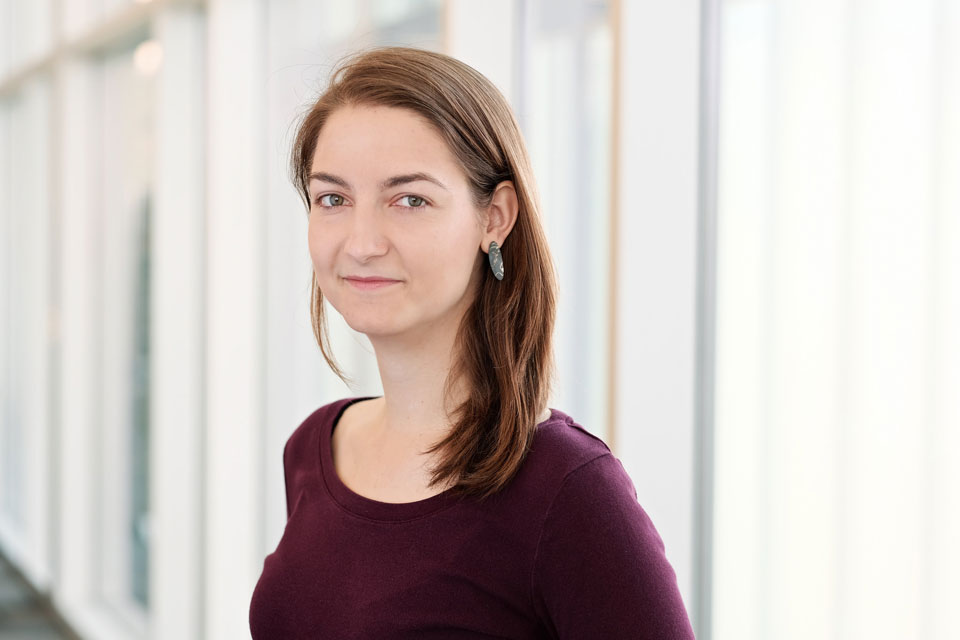 Christina Tyler joins the Admissions team as a Counselor after previously serving UNCSA as an Admissions Assistant and as an Interim Counselor. Christina runs her own business, Christina Tyler Metal, and is a metals instructor and youth art instructor for Winston-Salem's Sawtooth School for Visual Art. Christina is a 2010 alumna of UNCSA's Visual Arts Program.
What excites you about your job?
I love traveling and meeting prospective students and I love seeing new students go on to create amazing things and become amazing people. I brag about our alumni and I love supporting our alumni (and my friends). I also try to go to every UNCSA performance. My family is made of four alumni and one faculty member from when the school first started, and I'm so excited about the school's history and the future of the school.
What types of applicants are you looking for?
I am looking for applicants with drive and who engage in cross-disciplinary engagement within our school and the greater arts community. I am looking for applicants who believe in the ability for arts to change the world.
What would your perfect day look like?
Spending a weekend hiking and camping in the Blue Ridge Mountains.
What's your favorite spot on the UNCSA campus?
I was a ballet dancer in the UNCSA Preparatory Dance program and attended many summer dance intensives before attending UNCSA's High School for my 11th and 12th years in Visual Arts. So, a lot of my favorite locations around campus are places I have strong memories of as a student—mostly the dance studios, the drawing room and the sculpture studio. I also did my senior thesis project inside The Elephants.
What are your favorite spots in Winston-Salem?
Camino Bakery, Krankies, Innovation Quarter, 6th and Trade St. for gallery hops, the small parks in the historic neighborhoods and the Cobblestone Farmers Market in Old Salem.
Education
B.F.A.Virginia Commonwealth University