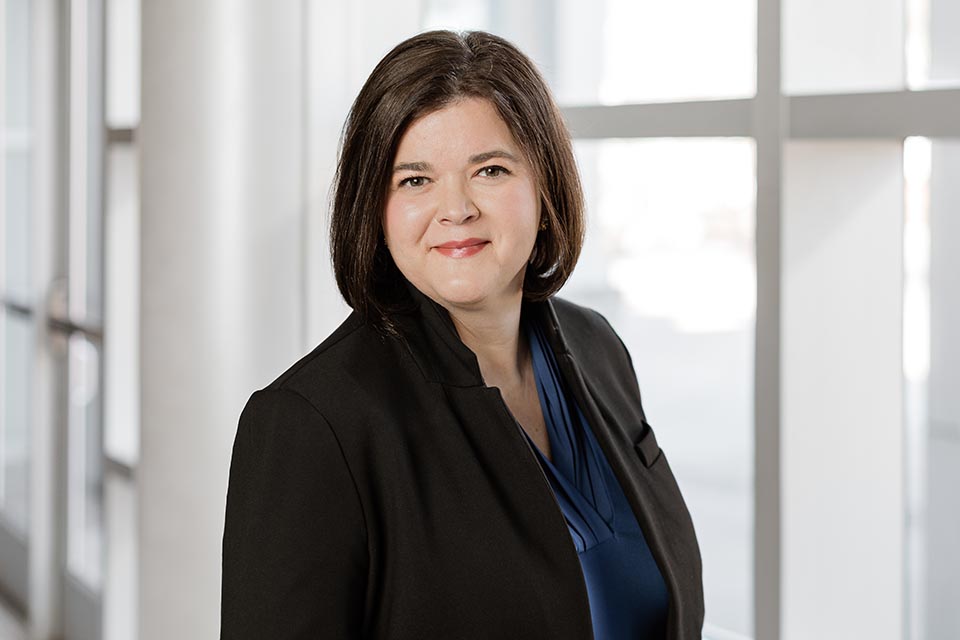 Claire Machamer was appointed Vice Chancellor for Strategic Communications at University of North Carolina School of the Arts in July 2018. The newly created Division of Strategic Communications combines the departments of Marketing & Communications and Digital Media and will be dedicated to the development of creative promotions, strategic partnerships and integrated strategies across multiple platforms to increase our impact and expand support for our mission.
Previously, Claire served as Chief Technology Officer and was responsible for fully integrating digital solutions that align with UNCSA strategic planning. This included fostering collaboration between the Digital Media and Information Technology (IT) arms of the institution to facilitate growth and reach. Under her leadership, the Digital Media team developed a social media-focused content strategy, implemented prospective student communication plans and contributed to efforts that resulted in a 29% increase in applications year-over-year. Under Claire's leadership, IT initiated a three-year strategic plan, established multiple levels of technology governance, developed the foundation of an information security program and implemented a systematic approach to technology refresh and asset management.
Claire joined UNCSA in 2015 as Director of Digital Media, bolstered by a background in digital strategy in the fields of publishing, healthcare, and higher education. As Director of Digital Media, Claire collaborated with the Digital Media team, campus community and mStoner to lead UNCSA into a new digital era by completing a total revamp of their website. The project resulted in a 63% increase in page views, a 73% increase in pages per session, a 45% increase in average section length, and a 31% drop in bounce rate. The site was nominated for a prestigious Webby Award and was awarded a silver CASE award.
Claire earned her B.F.A. from Auburn University with a minor in marketing. In 2005, she accepted a position at Southern Living magazine's online division, which has a reach of over twelve million consumers per month. Claire joined Southern Living as an Online Editor and ultimately rose to Managing Digital Editor. As Managing Digital Editor, Claire managed digital strategy, oversaw the editorial calendar for the website, led content production, and supervised promotion efforts. Claire was a key contributor to awards earned by SouthernLiving.com, including 2014 MIN Best of the Web, 2013 MIN Best of the Web and 2013 MIN Editorial & Design.
In 2014, Claire joined University of Alabama at Birmingham, where she served as the Consumer Communications Manager in the Health Systems Marketing & Communications department. In this position, she developed and executed content, managed consumer-focused content strategy and led day to day operations of consumer communication platforms.