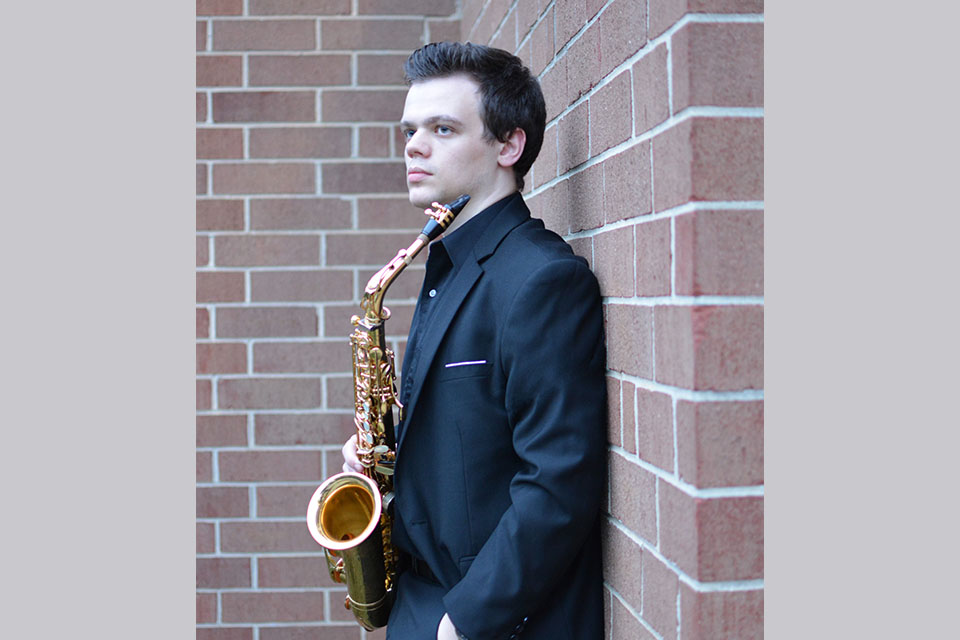 Daniel Dauber is a saxophonist based in Winston-Salem, North Carolina. He graduated from West Milford High School with some of the highest musical recognition in the state of New Jersey. In high school, he studied with Mr. Matthew Gramata since the end of his freshmen year.
Over the course of his time at West Milford High, he was heavily involved in the music program. Dauber performed in the Wind Ensemble, Pit Orchestra, Marching Band and Jazz Ensemble throughout most of high school and has served as the principal saxophonist for each ensemble. He also performed with the North Jersey Area Band, New Jersey Region I Band and New Jersey All State Band during his high school career. He is a recipient of the John Phillips Sousa Award, one of the highest honors for a high school band student across the country. In the Spring of 2018, Dauber performed as a featured soloist with the New Jersey Wind Symphony upon winning the annual Youth Soloist Competition.
Dauber also participated in two selective institutes for saxophone during the summer of 2017. He participated in the MPulse Saxophone Institute under the instruction of Dr. Timothy McAllister at the University of Michigan in Ann Arbour. He also participated in the Eastman Summer Saxophone Institute at the Eastman School of Music in New York under the instruction of Professor Chien-Kwan Lin.
Currently, Dauber is pursuing a Bachelor's in Music Performance under the tutelage of Dr. Robert Young at UNCSA. He has played saxophone in the Wind Ensemble, lead alto in the Jazz Ensemble, saxophone in the school's Reed Quintet and held the soprano chair for the school's Saxophone Quartet. In the 2018-19 academic year, Dauber competed in the MTNA Competition and won the North Carolina State round and the South Divisional Round, securing him a spot in the National Finals at Spokane, Washington.