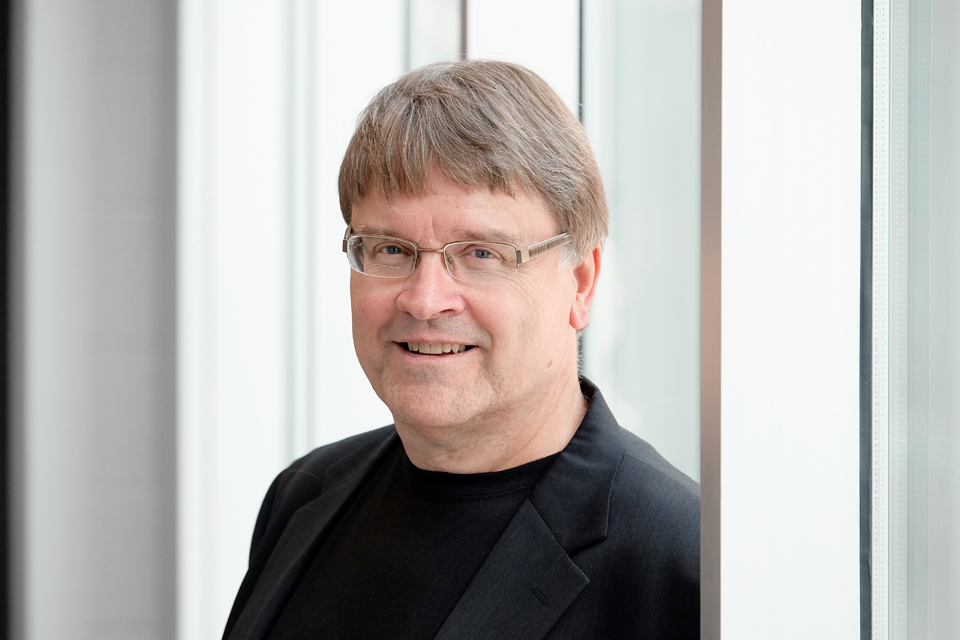 Before immigrating to the United States, David E. Smith spent eight years as the senior sound designer/engineer at Royal National Theatre in London, England. In the United States, he has designed sound for Arena Stage in Washington, D.C.; the North Shore Music Theatre in Beverly, Mass.; Trinity Repertory Theatre in Providence, R.I.; the Alliance Theatre in Atlanta, Ga. and more recently at Triad Stage in Greensboro and the Little Theatre of Winston-Salem.
Other credits include theatre sound editor for Live Sound International magazine, executive committee member with the Audio Engineering Society (Boston Section), and Commissioner for the USITT Sound Commission.
I think of myself more as a coach and mentor rather than a traditional teacher. I am far more interested in students learning and relearning than myself teaching. Different subjects require different approaches to students learning.
Credentials
Member of the Sound Department at the Royal National Theatre in London for eight years designing, mixing, engineering and touring.
Eleven year design relationship with director Preston Lane at Triad Stage in Greensboro, N.C. Designed the sound for 24 productions, eight of them world premiers.
One of 100 theatre designers chosen to present work at World Stage Design in Cardiff, Wales, in 2013.
Career Highlights
Represented the United States at the International Creative Business Cup competition in Copenhagen in 2014.
Toured the world with RNT theatre productions: Germany, France, Spain, Russia, Georgia, Czech Republic, Romania, Greece, Egypt and Japan.
Invented and developed the ClipCop, the SoundPlug™, the SafeFlame (Pat) and BatteryVampire (PatPend).
Awards, Recognitions and Honors
Winner - 2014 USA Creative Business Cup
Finalist - World Stage Design 2013 exhibition in Cardiff, Wales
Helen Hayes Nomination
Excellence in Teaching Award
Organizations
USITT
Flywheel
Center for Creative Economy