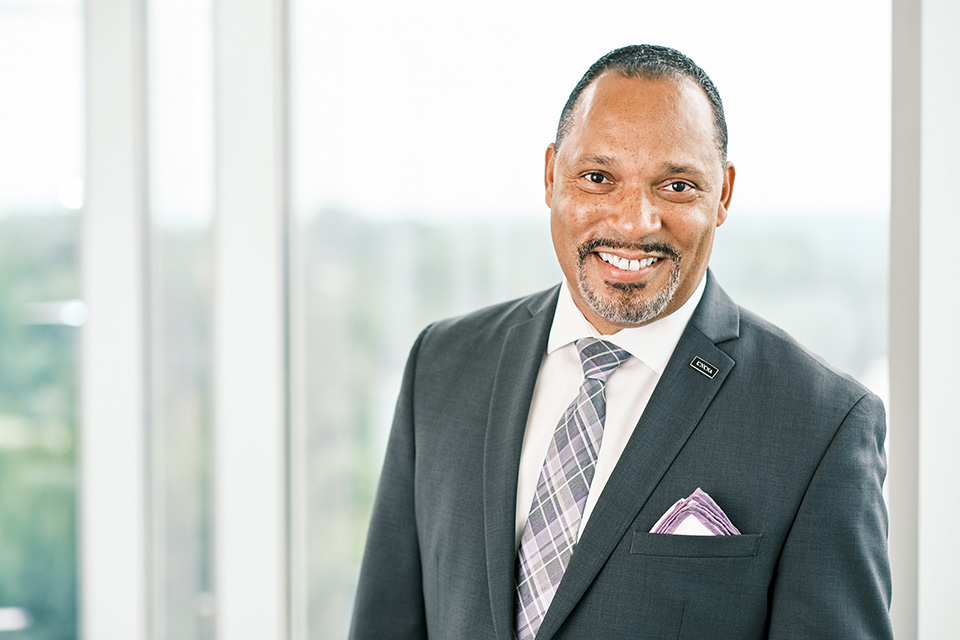 Edward J. Lewis III joined UNCSA in 2015, and serves as Vice Chancellor for Advancement. Previously he was Senior Director of Development at the Clarice Smith Performing Arts Center at the University of Maryland, College Park, where he provided strategic direction for a comprehensive fundraising program for one of the nation's leading university presenting programs.
Ed holds a Bachelor of Music degree from Northwestern University and a Master of Music degree from the University of Michigan. He is a violist and also an alumnus of the University of Maryland School of Music, where he studied chamber music with the Guarneri String Quartet. Ed's professional experiences include performing as a member of the Dallas Opera Orchestra, the Dallas Chamber Orchestra, Santa Fe Pro Musica and the Toledo Symphony.
Ed enjoys his work at UNCSA for the opportunities it provides to explore and experience performing arts disciplines beyond his own classical music training. He particularly values the opportunity to deepen his artistic experiences by engaging with accomplished faculty, visiting artists, students and the many donors who support their work, in a stimulating creative environment.
Education
M.M.University of Michigan
B.M.Northwestern University