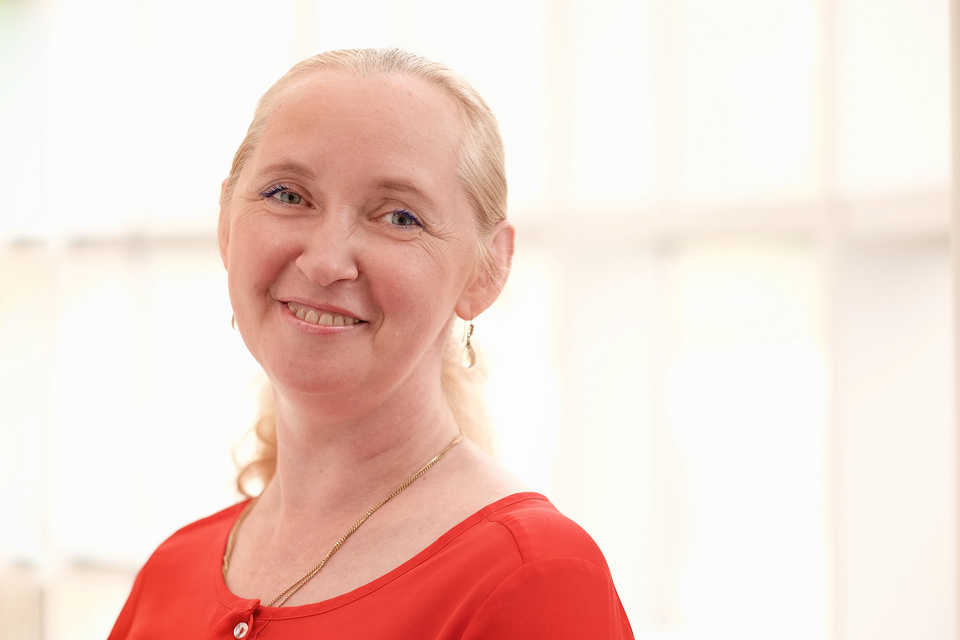 Eva Draw joined the School of Dance ballet faculty in 2015. She has danced professionally for 15 years, and taught for over 20 years. Draw's extensive experience includes tenures at The Royal Danish Ballet School, the National Ballet School of Canada and the Moscow Stanislavsky Ballet Theater.
Credentials
Trained at the Bolshoi Ballet School and graduated with honors.

Studied at the State University of Theatrical Arts (GITIS) in Moscow, Russia, under the guidance of Marina Semyonova.

During her tenure at the National Ballet School of Canada, Draw completed her diplomas for the Former Professional Dancers teacher training program with distinction, a

teacher of the Cecchetti Method, the Cecchetti Classical Ballet from the Imperial Society of Teachers of Dance (ISTD) and became registered as a teacher of the Royal Academy of Dancing.
International Judge for the Japan Grand Prix, Youth America Grand Prix and Rosetta Mauri International Ballet Competitions
Career Highlights
Joined the

Moscow Stanislavsky Ballet Theater in 1979 and was promoted to Principal Dancer in 1981.

Joined the faculty of the National Ballet School of Canada as a ballet teacher in 1994. Promoted to the Senior Teacher and Senior Student Advisor and held the responsibility for career advisory for the senior students in 2002.

Invited by Nicolaj Hubbe, Director of Royal Danish Ballet, and Niels Balle, Director of Royal Danish Ballet school, to join the company as a ballet mistress as well as ballet teacher for the school in 2009. As a ballet mistress of the company, she had the responsibility to teach company classes, lead rehearsals, coach principal dancers and stage productions.

In cooperation with Nikolaj Hubbe, staged a full production of "La Bayadère" in 2012.

Publication of memoir, "On a personal note...," in 2019.
Awards, Recognitions and Honors
UNCSA Excellence in Teaching Award, 2021
Education
B.F.A. Pedagogy/ChoreographyState University of Theatrical Arts (Moscow)