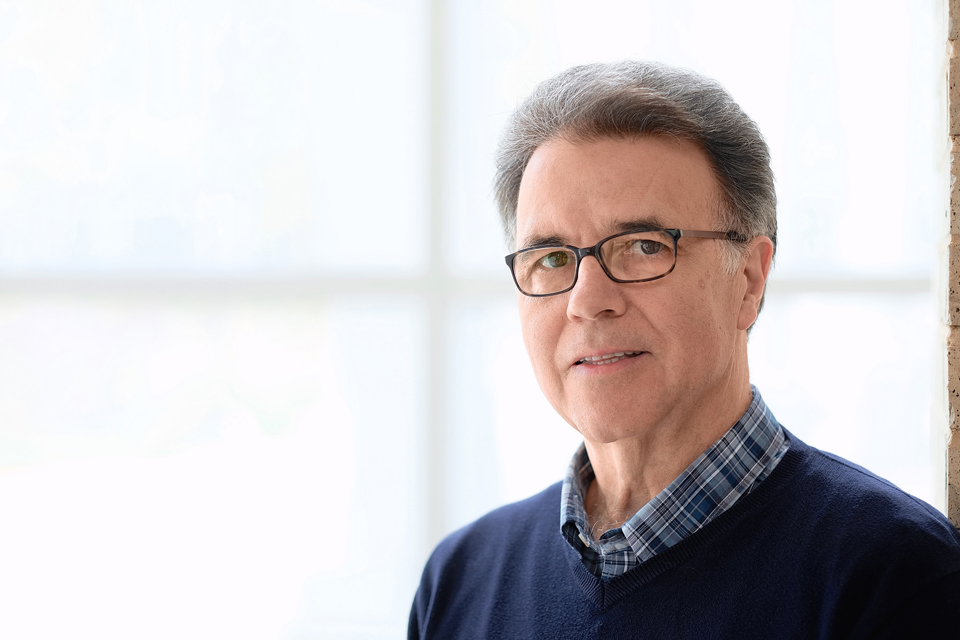 Throughout my years of teaching I have developed reliable methods of helping my students discover their potential and assisting them in reaching their goals. As a School of Dance alumnus from the first four years of UNCSA's history, I have a unique understanding of the initial vision and ongoing mission of this school both as a student and now continuing as a teacher. The intensive training and professional environment of UNCSA prepared me well for my own 13 year career with American Ballet Theatre.
I have served in the role of instructor and associate professor since 1983, responding to the ever-changing demands of the professional life of young artists and working to prepare our students for their careers, Evolving as a teacher has required analysis of my teaching strategies, professional development in pedagogy, and constantly re-tooling my approach. Staying vibrant and responsive to my students is my primary focus.
I consistently recognize and support the individual strengths of each student while addressing areas needing attention and improvement. By regularly attending their performances throughout the school year, I am able to offer advice and encouragement as they evolve toward mature artists.
Through collaboration with my colleagues in the School of Dance, we create diverse and rigorous training for our students that is focused on the outcome of performance beyond the studio and ultimately the stage. Our alumni are recognized in the professional world as possessing a superior work ethic and demonstrating confidence in their abilities to produce exceptional performance quality.
Additional Education
School of American Ballet, 1969-1970
Credentials
Member of the Corps de Ballet, American Ballet Theatre, 1970-1976
Soloist, American Ballet Theatre, 1976-1983
Instructor, NCSA, School of Dance, 1983-2012
Associate Professor, UNC School of the Arts, 2012-present
Career Highlights
During my 13 year career with American Ballet Theatre, I danced numerous soloist and principal roles. My career involved regularly sharing company classes, rehearsals in the studios and performing on stage with these renowned dancers: Mikhail Baryshnikov, Rudolf Nureyev, Erik Bruhn, Fernando Bujones, Alexander Godunov, Carla Fracci, Natalia Makarova, Cynthia Gregory, Gelsey Kirkland, Susan Jaffe.
Danced the principal role of Hilarion in the PBS "Live from Lincoln Center" broadcast of "Giselle" with Natalia Makarova and Mikhail Baryshnikov at the Metropolitan Opera House in May of 1977.
Danced principal and soloist roles, spending countless hours in the rehearsal studio, receiving meticulous direction and coaching from these legendary choreographers: Agnes de Mille, Antony Tudor, Jerome Robbins, Jose Limon, Eliot Feld, Glen Tetley, Alvin Ailey.
Danced the principal role of Pat Garrett in the ballet "Billy the Kid" choreographed by Eugene Loring for the PBS series "Dance in America" narrated for television by Paul Newman.
Appeared in the Twentieth Century Fox film "The Turning Point" starring Anne Bancroft, Shirley MacLaine and Mikhail Baryshnikov
Awards, Recognitions and Honors
Excellence in Teaching Award, UNCSA School of Dance, 2008
Interviewed for the article, "Ballet's Young Rebels with a Cause" by Jennifer Dunning, published in The New York Times, Jan. 31, 1993
Chair of the NCSA Faculty Council 1988-89
Chairman of the ABT Dancers Negotiating Committee and lead spokesperson for the ABT Dancers during the 1979 and 1982 labor disputes.
Co-authored with Suzanne Gordon, Op-Ed article published in the New York Times, October 30, 1982 "Dancers Speak Out on What They Need" about the labor dispute between Ballet Theatre Foundation and the Dancers of ABT. Worked to negotiate a new collective bargaining agreement between American Guild of Musical Artists and American Ballet Theatre. This agreement served as an archetypal plan for protecting the rights of generations of dancers in other professional ballet companies across the US.
Served as collaborative source on the book, "Off Balance, the Real World of Ballet" by Suzanne Gordon, published in 1982.
Served as a primary source on the article, "Ballet in America, The Art and the Anguish" by Suzanne Gordon, published in GEO Magazine, January, 1981.
Organizations
American Ballet Theatre Alumni
ARTS North Carolina
North Carolina Dance Alliance – Patron Member
Former member of:
American Guild of Musical Artists
Screen Actors Guild
American Federation of Television and Radio Artists