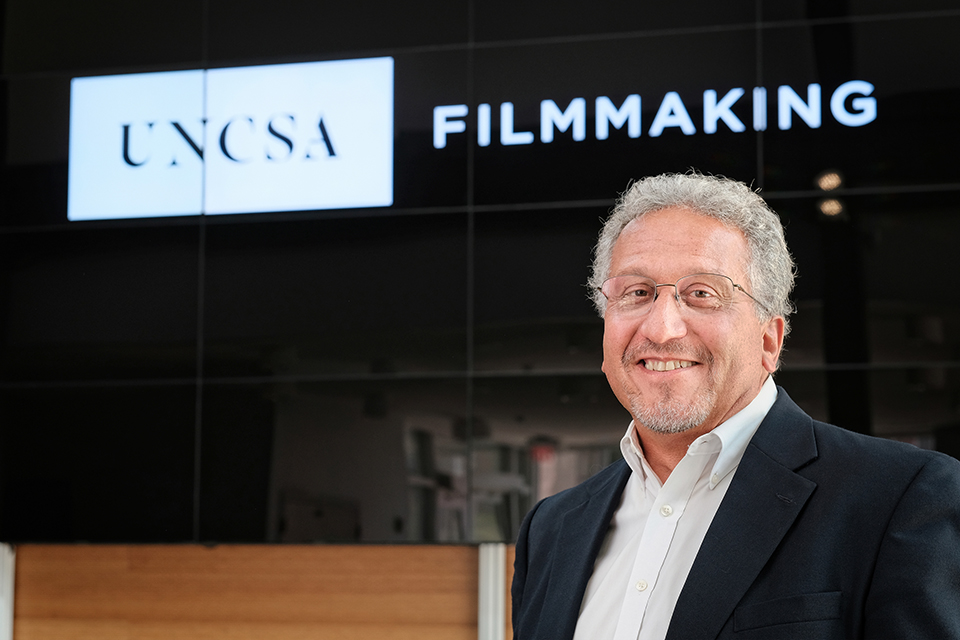 Henry Grillo has four decades of experience in teaching and in higher education administration. In the School of Filmmaking, Henry has helped initiate new graduate programs, oversaw the design, construction, and opening of the New Media Building, and provided infrastructure for a 42 percent increase in enrollment over a decade.
Prior to joining the Film School, he taught for 25 years in the School of Design and Production, where he also served as Assistant Dean and Director of Graduate Programs.
I do not give in to the temptation to teach students a trade. I push them into becoming thinkers and creative problem solvers, helping them remain true to their calling as artists with voices and the abilities to tell their stories.

Henry Grillo
Career Highlights
Has taught production and design courses at Cornell University, Carnegie Mellon University, University of Evansville and UNCSA
Technical, set, lighting and sound design for hundreds of productions in university settings, professional companies, film and television
Served as Director of the Graduate Program for the School of Design & Production (UNCSA), overseeing the growth in programs from four disciplines to ten.
First UNCSA Administrative Fellow and first Director of Faculty Enrichment Center at UNCSA.
First Associate Dean on the UNCSA campus, in the School of Filmmaking.
Awards, Recognitions and Honors
Recipient of a UNCSA Award for Teaching Excellence
Recipient of a UNC Board of Governors Award for Teaching Excellence
Organizations
Member, International Alliance of Theatrical Stage Employees
Member, United States Institute for Theater Technology
Professional Member (educator), American Institute of Steel Construction
Education
M.F.A. Theatrical ProductionCarnegie Mellon University
B.A. Music Theory and CompositionCornell University