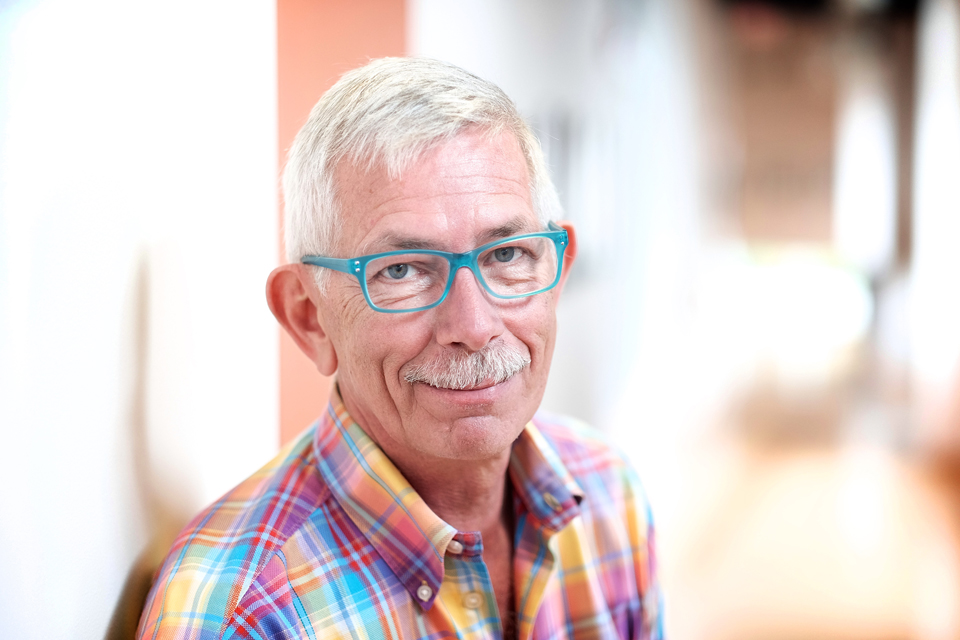 One foundation that I start whether I am teaching undergraduate students or graduate students is a common language for basic techniques. From that foundation of the tools and techniques we can develop new techniques for the student's tool box. It also gives them a way to start talk about the process of painting a show and being able to lead their crews.
Curiosity and exploration are importance for a well rounded scenic artist. Part chemist, part draftsperson, part color mixer and a large portion of drive and passion can take a scenic artist a long way in their career.
Career Highlights
I designed Giselle for the New Zealand Royal Ballet and the Opera National of Bucharest. Those projects allowed me to explore New Zealand and Romania in the workshop and as a tourist.
I was awarded the Elliott Norton Outstanding Scene Design for a body of work as a designer in the Boston area.
I worked as a painter and scene designer for 10 years at Starlight Theatre in Kansas City, Missouri. I had always dreamed of working there since I saw my first musical as a child with my grandmother.
Rachel Keebler and I opened Cobalt Studios in New York. It is a unique studio combining a freelance commission work and seminar style classes for the students. The studio was recognized in 2013 with the Excellence in Education Award at the USITT National Conference.
I was recognized with an Honorable Mention for my design of Hedda Gabbler presented at Triad Stage in Greensboro, North Carolina.
Little did I know when I designed and painted my first Nutcracker in 1982 that it would continue to be a main stay in my career. At this point I have designed and painted 10 productions including the Chicago Tribune production designed by Jose Varona.