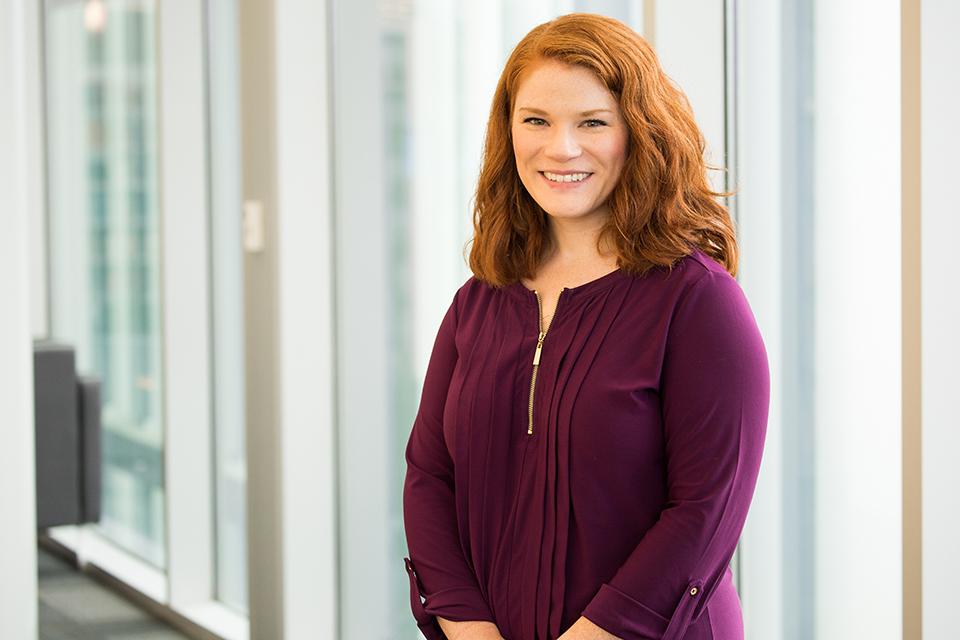 Joanna McCoskey is a graduate of the University of Delaware (UD), where she received Master of Music degrees in Clarinet Performance and Wind Conducting and worked as the Graduate Assistant for the UD Marching Band. In North Carolina, she works as a freelance clarinetist in Winston-Salem and has played with the Salem Band and Piedmont Wind Symphony.
Furthermore, she is the clarinet instructor at Upbeat Music Company in Lewisville and the UNC School of the Arts Community Music School in Winston-Salem. At UD, she served as the principal and E-flat clarinetist of the UD Symphony Orchestra and UD Wind Ensemble. Joanna taught middle school music in Seaford, Delaware, teaching classes in band, general music, world music, film music, marching band and clarinet lessons from 2014-2015. Joanna's conducting experience includes working with the UD Symphonic Band, UD Wind Ensemble, UD Collegiate Band, UD Clarinet Ensemble and the Elkton Town Band in Elkton, MD.
Joanna graduated from UD in 2014 with a B.M. in Music Education and won the Excellence in Instrumental Student Teaching Award. Joanna played clarinet in the University of Delaware Wind Ensemble, serving as principal for four semesters, the University of Delaware Symphony Orchestra, and the University of Delaware Clarinet Ensemble. Joanna also has four years of collegiate marching band experience under her belt, having been a member of the UD Marching Band during her undergraduate career. With this ensemble, she was a part of the leadership team, having served as the Clarinet Music Section Leader and Woodwind Coordinator.
Joanna is a member of two professional music fraternities: Sigma Alpha Iota, the women's international music fraternity, where she was on the executive board, and Pi Kappa Lambda. She is also a member of the National Band Association and International Clarinet Association. Joanna originally hails from Farmingdale on Long Island, NY and has a twin sister who is also a music teacher. Her fiancé, Matthew, is a resident at Wake Forest Baptist Hospital.