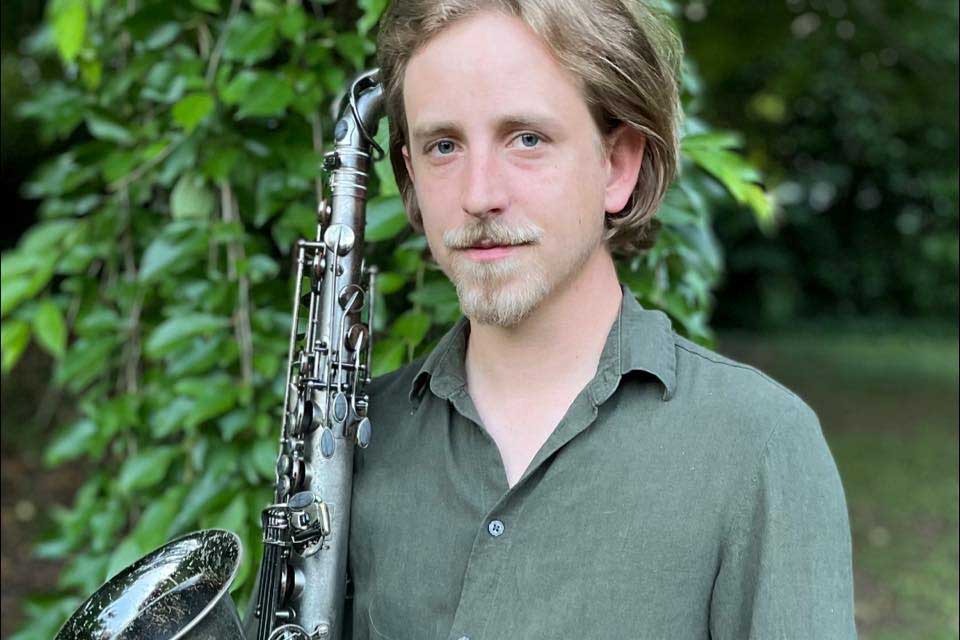 Saxophonist Joseph Dowdy grew up in Winston-Salem and attended the University of North Carolina at Asheville, graduating with a Bachelor's in Fine Arts in Jazz and Contemporary Musics. Known for his big tone and skill as an improviser, Joseph has played extensively all across North Carolina, and has toured up the East Coast with various groups performing many styles from jazz, funk, folk, rock, etc. Moving back to Winston-Salem in 2017, Joseph has been an active member of the local music scene, having performed with many local bands, as well as actively performing with his own trio.
Dowdy has taught privately since 2016 and was a teaching assistant at the Brevard Jazz Institute for the summer of 2017 and 2018.
Bringing together his unique perspectives from a variety of musical experience, Dowdy fosters a love for music in his students. He offers unique educative approaches to each individual from beginner to professional, always prioritizing student understanding. He brings practical expertise on subjects such as jazz theory, jazz pedagogy, ear training, improvisation and saxophone technique, while maintaining a focus on musicality and real world application.
Education
B.F.A. Jazz and Contemporary MusicsUNC Asheville