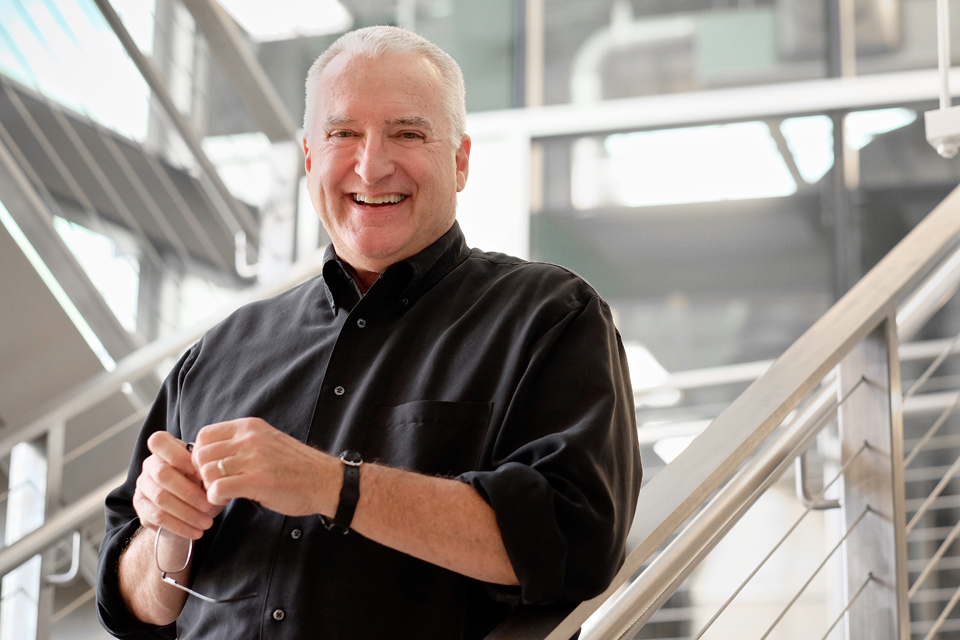 Joe Tilford is an award-winning freelance set and lighting designer and instructor of Scene Design at UNCSA. He also has professional experience as a freelance and contract technical director, production manager and technician.
In 2007, he was recognized as being among the world's most gifted visionaries for his professional set design work. His design work has been featured in many design and gallery exhibits including the American Professional Exhibit at the 2007 Prague Quadrennial in the Czech Republic, and a solo retrospective exhibit entitled "The Designs of Joe Tilford" at the United States Institute for Theatre Technology (USITT) 50th Anniversary Conference.
Career Highlights
Set and lighting design credits include productions at the Cincinnati Playhouse in the Park, the Repertory Theatre of St. Louis, REP Theatre of Delaware, Ensemble Theatre of Cincinnati, The Cincinnati Ballet, Atlanta's Alliance Theatre, Chicago's Next Theatre, the Human Race Theatre, Organic Theatre Company, Shakespeare on the Green in Lake Forest, Court Theatre, the Indiana Repertory Theatre, the Goodman Theatre, the Victoria Theatre, the Missouri Repertory Theatre, Syracuse Stage, the Old Globe Theatre, the Cleveland Play House, Northlight Theatre, Chicago's Touchstone Theatre, Capital Repertory Theatre, the Asolo Theatre, the Dayton Ballet, Chicago Shakespeare Theatre, Candlelight Theatre, Players Theatre of Columbus, Milwaukee Repertory Theatre, Mid-America Dance Theatre, Off-Broadway and Off-Off-Broadway productions.
Work as a technical director, production manager and technician includes such organizations as 20th Century Fox, the Cleveland Ballet, the Lexington Opera House, WNET/PBS and Alliance Motion Pictures.
Credentials
Dean of UNCSA School of Design & Production, 2003-14
Director of MFA programs in Design and Directing and chair of the Design Studies Program at Northwestern University
Head of the Theatre Design and Technology Program at Wright State University
Design faculty at Cornell University
Listed in "Who's Who in America," "Who's Who in Entertainment," "Who's Who in American Education" and "Who's Who Among America's Teachers"
Organizations
Michael Merritt Award for Achievement in Design and Collaboration, board member
USITT
National Design Portfolio Review
United Scenic Artists Local 829,
Education
M.A.University of Cincinnati
B.G.S.University of Cincinnati