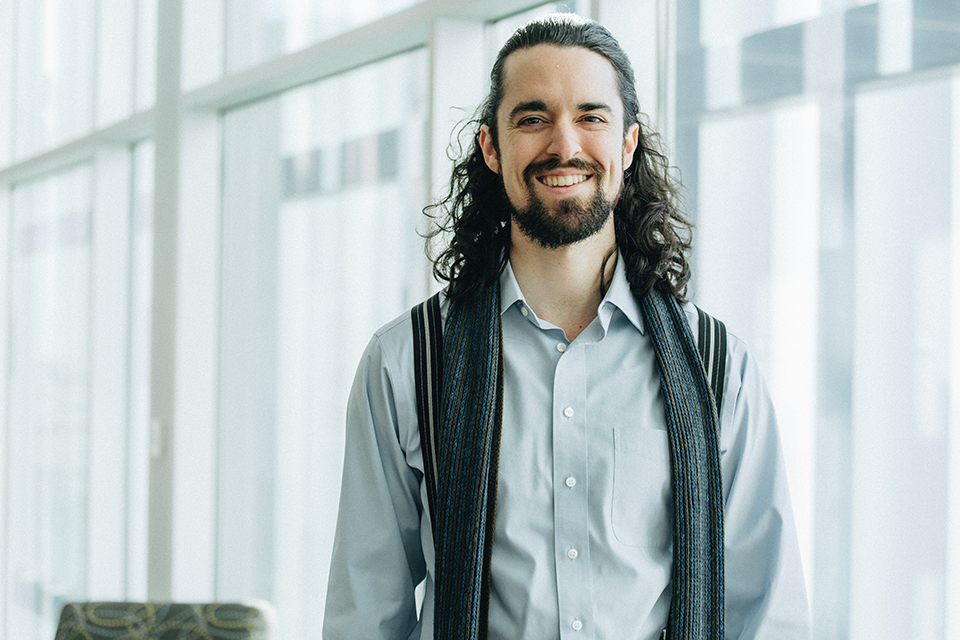 Justin Nelson is a pianist, saxophonist and multi-instrumentalist born in Gainesville, Florida. He began studying the saxophone at age 12 and ever since has had an intense passion for music. All through high school he performed with the Buchholz High School Wind Symphony as well as the zero hour jazz bands. He competed regularly and received superior ratings at all solo and ensemble festivals.
He received his A.A. from Florida State University, with an emphasis in jazz saxophone performance and philosophy while on scholarship for classical saxophone performance. During his time there he had the pleasure of studying with well-known saxophone professor William Kennedy. He played in the big band of Scotty Barnhart, lead trumpet player and current director of the Count Basie Band — an ensemble that has won 18 Grammy Awards over its lifespan. Additionally, he had the pleasure of learning from great musicians such as Chick Corea, Rufus Reid, Bill Peterson, Bill Kennedy, Leon Anderson Jr., Rodney Jordan, Scotty Barnhart, Doron Kima and Marcus Roberts.
I enjoy music with a fervent passion and believe in patiently passing on the lessons I have learned from many years of successes and failures to younger generations.
Upon deciding to switch instruments to the piano, he then transferred to the University of Florida (UF) to pursue a degree in English. During this time Justin began studying the piano seriously and realized it was what he wanted to do with his life. He has had the pleasure of working with Gordon Goodwin and his Big Phat Band, including but not limited to: Wayne Bergeron, Eric Marienthal, Andy Martin, Sal Lozano, Bernie Dresel and Brian Bromberg. He has also had the pleasure of performing internationally in Paris and Prague. He stands on the shoulders of giants and recognizes the humble nature that is intrinsic to becoming great in the field of music.
Upon his graduation from UF, Justin then attended and graduated from a groundbreaking course in piano music-making and technique, entitled "Injury-Preventive Keyboard Technique," created by world-renowned musician Barbara Lister-Sink. The three-year program helped him to free himself from physical limitations at the piano in order to allow his artistic ideas to flow freely. He is a certified teacher of the Lister-Sink Method and a fervent proponent of its principles.
He is currently the musical director at Carolina's Vineyards and Hops, where he can be found performing every Saturday night from 8-11 p.m. with his trio. He also can be found every Sunday at Foothills Brewing in downtown Winston-Salem from 5-8 p.m., as well as at various venues and vineyards around the state.
Education
Certificate, Injury-Preventive Keyboard TechniqueSalem College
B.A.University of Florida
A.A.Florida State University