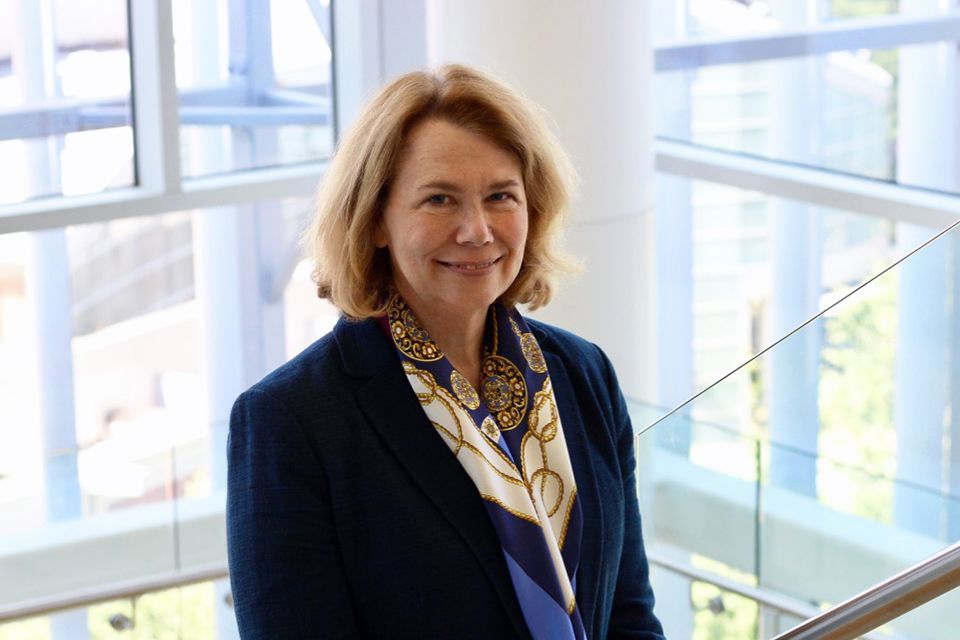 Karin E. Peterson joined UNCSA as interim executive vice chancellor and provost in May 2019. Previously, Peterson served as interim provost and vice chancellor at UNC Asheville (UNCA) since January 2018. As UNCA's chief academic officer, she oversaw more than 30 degree programs, 220 full-time faculty and 3,800 students.
For me, academic leadership is about helping institutions best serve students, who deserve an education that invites them to grow, engages their intellect and heart, and cultivates imagination and creative problem solving.

Karin Peterson
Credentials
UNC Asheville faculty from 1999-2019, serving as chair of the Department of Sociology and Anthropology from 2012-17.
UNC System Office Academic Affairs Fellow in 2017, working on a project to enhance the efficacy and agency of department chairs.
Career Highlights
During her graduate studies in Paris, studied how women artists manage their artistic reputations and completed a second project on how new Parisian art dealers create reputations in a competitive marketplace.

In the United States, has focused on museums and cultural hierarchies and the production of artistic value for traditionally devalued cultural objects such as quilts and other works not originally made as fine art.