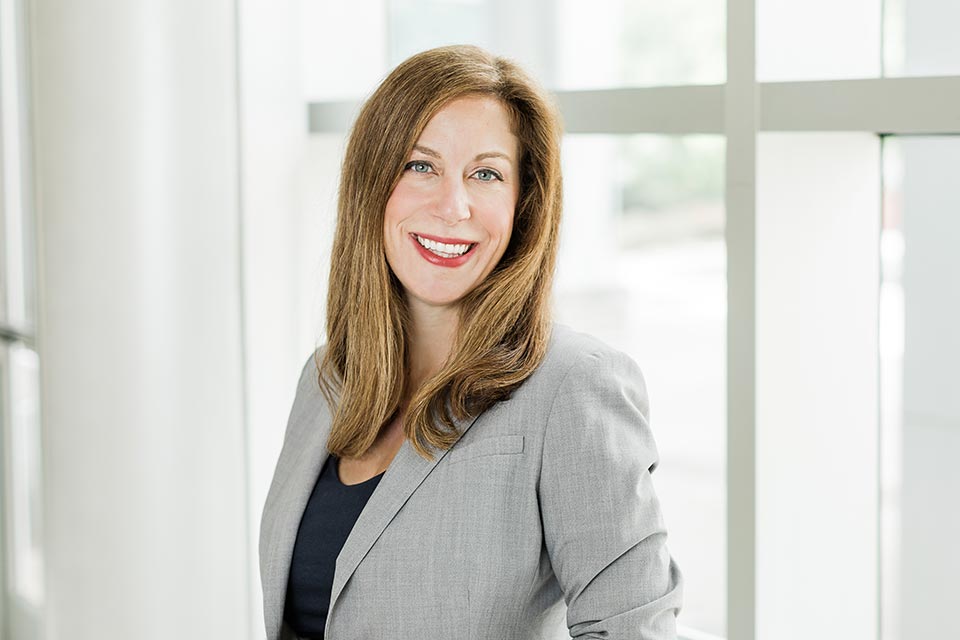 Katherine E. Johnson began serving as interim vice chancellor of strategic communications in May 2023. She previously served as director of media relations and communications, overseeing communications and public relations efforts for UNCSA. Johnson joined UNCSA after two decades in New York, including more than a decade at the New York Philharmonic, where she was vice president of communications.
Since joining UNCSA in 2019, Johnson has developed and nurtured a proactive approach to media strategy and storytelling to maximize attention and impact for UNCSA, increasing awareness of UNCSA and its major initiatives as well as supporting recruitment and fundraising goals. Johnson has grown the visibility of UNCSA in local, state and national media, including facilitating exposure in industry rankings by cultivating key media relationships and working with deans, faculty and students to shape and tell each school's story impactfully. Johnson has also advanced a coordinated internal communications strategy and helped to lead crisis communications, including during the COVID-19 pandemic.
A senior communications professional, Johnson specializes in internal and external communications strategies and public relations activities for artists and arts and entertainment institutions, as well as institutional and leadership communications, communications strategies and crisis communications. At the New York Philharmonic, Johnson led communications efforts around institutional milestones and initiatives; leadership and transitions; fundraising campaigns; and the orchestra's tours and residencies, including historic visits to Pyongyang, North Korea, and Hanoi, Vietnam.
Johnson previously held positions in communications at Lincoln Center for the Performing Arts, Shuman Associates, Burson Marsteller and Ruder Finn. Katherine has a B.A. from the University of Virginia and is a native of Arlington, VA. She resides in Winston-Salem with her husband and 4-year-old daughter, and rescue Terrier, Greta.
Education
B.A. SociologyUniversity of Virginia