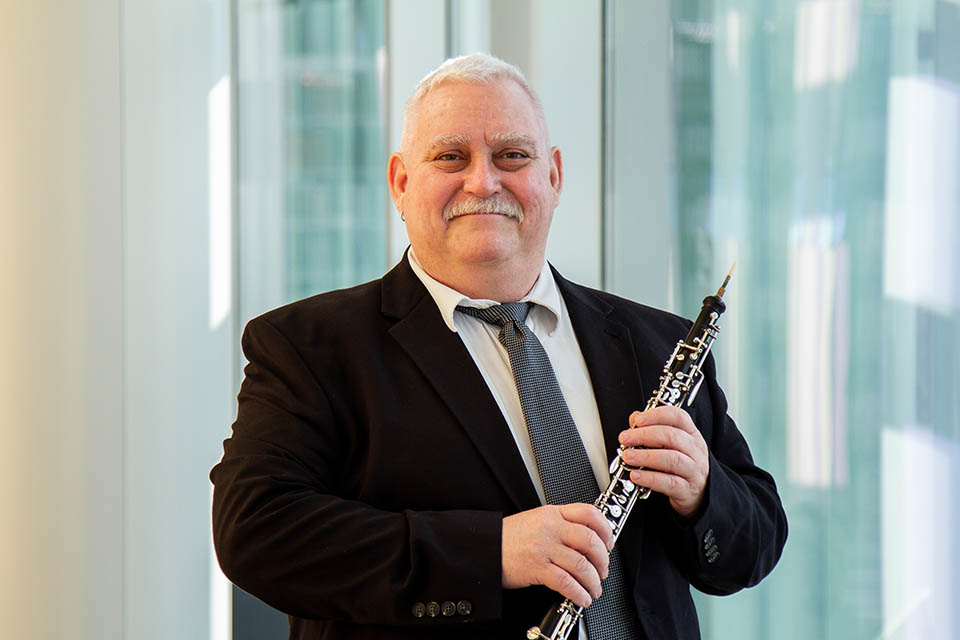 Mark Biggam wears a variety of musical hats as a performer, composer and teacher. In his earlier years, he studied oboe in high school at UNCSA with Joseph Robinson and continued his training in Ohio, ultimately earning a doctorate in 2001 at Cincinnati College-Conservatory of Music. In Cincinnati, he appeared as soloist with the Orchestra of the 18th Century and also gave several solo recitals. Presently, he is a freelance musician in North Carolina, performing with the Winston-Salem Symphony and other orchestras and chamber groups.
As composer, Mark's compositions have been recognized in various venues in the United States and Europe. He has received awards from ASCAP and the Cleveland Foundation. Many of his compositions feature oboe and have been performed by noteworthy oboists, double reed groups and organizations like John Mack and OBOHIO and at IDRS Conferences. He is noted as a composer of choral music, and has won awards and commissions from various organizations like the Moravian Music Foundation and Ohio BoyChoir. He also has published arrangements of J.S. Bach's music for the prestigious Barenreiter-Verlag.
As an instructor of music theory, history, music technology and music appreciation, Mark has taught at Cincinnati-College of Music, the University of North Carolina at Greensboro and at Forsyth Technical Community College. He also enjoys teaching in his modest oboe studio in Winston-Salem, and is proud of his students who consistently win statewide competitions and auditions.