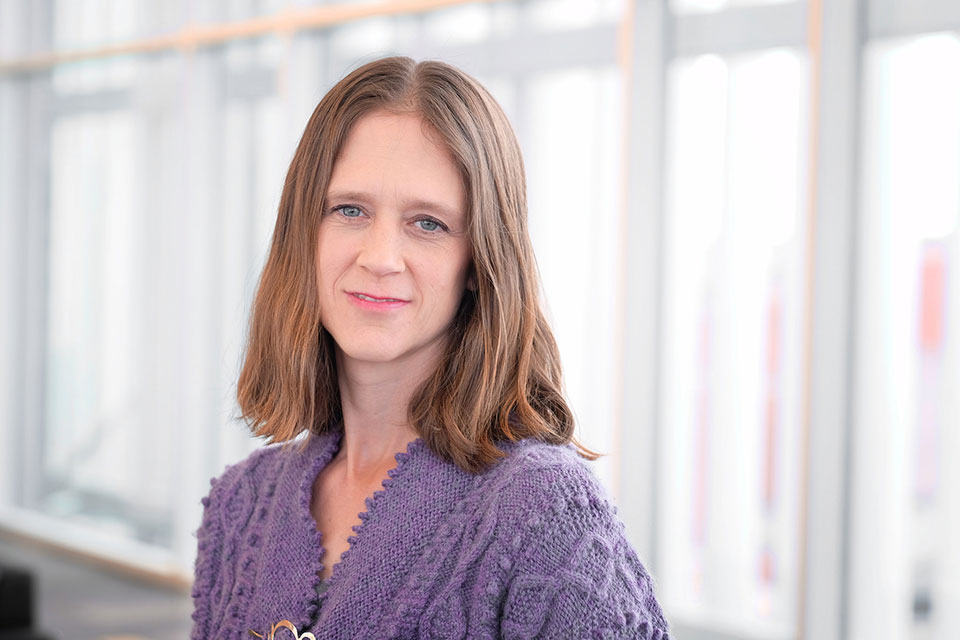 Mollye Maxner is a director, choreographer and maker of original movement-theater work. She is an adjunct faculty member in the School of Drama. Her work has been produced in the United States, Turkey, Taiwan, Germany and the Republic of Georgia.
Credentials
Her newest movement/theater work, "Still Life with Rocket," premiered at Theater Alliance of Washington, D.C. in June 2017.

Director of "The Last Five Years" (Cabrillo Stage); "The Trojan Women," "The Way of the World" and "Winter's Tale" (Franklin Stage Company) and "Mary's Wedding" and "Master Harold and the Boys" (kicking pig production).

Her original work, "Reading by Lightning

"

premiered in NYC in 2007.
Her original plays for the Open Dream Ensemble were performed for more than 62,000 students across the Southeast.
Served as Assistant Director for the Humana Festival of New American Plays (2010) and for Eugene O'Neill Theater Center (2008).

Assisted Jeremy Skidmore on the Helen Hayes Award-winning production of "Angels in America: Millenium Approaches" in Washington, D.C. (Forum Theater, 2009)

Assisted John Langs on "The Shaggs" at Playwrights Horizons (2009) and on two Kennedy Center productions: "Knuffle Bunny: A Cautionary Musical" by Mo Willems and "Barrio Grrrl" by Quiara Alegria Hudes.

Choreographed numerous works and taught as a resident artist in Turkey for Mimar Sinan University and the Ankara State Opera's Modern Dance Company
Career Highlights
Conceived, directed and co-wrote (with Nancy Bannon)

"

Occupied Territories,

"

which was recognized with six Helen Hayes Nominations (including Outstanding Director and Outstanding Play) and received the Helen Hayes Award for Outstanding Choreography. It will open off-Broadway in October 2017.
Spearheaded the SILICON DANCE PROJECT (2002)—the first-ever collaboration between the Ankara State Opera's Modern Dance Company and an American theater company. The project toured to Turkey, Massachusetts, New York City, Connecticut and Washington, D.C.
Awards, Recognitions & Honors
Recipient of a Faculty Leadership Grant from the Thomas S. Kenan Institute for the Arts
Recipient of the Kenan Fellowship at Kennedy Center

Recipient of a choreography grant from the Arts Council of Winston-Salem/Forsyth County for the creation of a new movement work inspired by Fugard's "The Island"

Massachusetts Cultural Council Artist Grant in Choreography

DanceWeb Europe Scholarship for Vienna's ImpulsTanz Festival

Numerous other grants from the Northampton Arts Council, the Semans Art Fund and the United States Embassy in Turkey.
Education
B.F.A. Drama/DirectionUNC School of the Arts
B.A. Choreography and PlaywritingMount Holyoke College