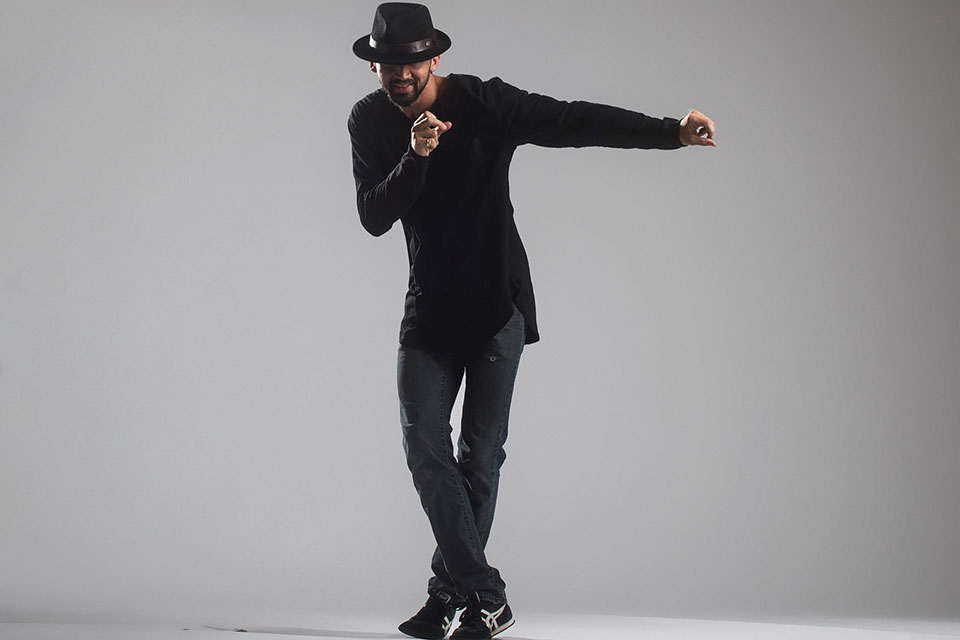 Whether he's performing on stage, creating for it, or spreading his message to all who are open to listen, Noel Bajandas is a man with a mission... to leave a LEGACY.
Born and raised in Union City, New Jersey to Puerto Rican parents, Bajandas can't remember a time when he wasn't surrounded by music and dance. Having grown up in the generation of MTV music videos, where all he did was mimic the moves of Michael Jackson, Paula Abdul, MC Hammer and N'Sync, Bajandas was training himself to become the artist he is today.
He later immersed himself in the underground dance scene in New York City where he was exposed to the rich cultures of street, club and social dancing. He was immediately hooked! With more than 14 years in the dance industry, Noel shows no sign of slowing down. He has graced the stage and/or screen with Madonna, Cirque Du Soleil, Adam Lambert, Toni Braxton, Miley Cyrus, Gloria Estefan and Skrillex, to name a few. He has also appeared numerous times on "Dancing With The Stars," The MTV Video Music Awards, The American Music Awards, and "America's Got Talent," as well as commercials for Honda, VEVO, PUMA and H&R Block. Additionally, Bajandas has appeared in a string of TV shows including "CSI," "Shake It Up Chicago," "Mike & Molly" and "Jessie." Bajandas has a smooth charming quality to his movement which embodies a unique style that binds together his unique versatility as a dancer and the explosiveness of a first class showman.
As a choreographer, Noel has contributed his creative energy on shows including "Dancing With The Stars," The TV Land Awards, "So You Think You Can Dance," commercials for Radio Shack, acclaimed dance documentary "Movement One", as well as numerous artists and stage shows. Choreography and stage direction came so naturally to him that legendary choreographers Mia Michaels, Jamal Sims, Toni Basil and Walter Painter have all enlisted him to work alongside them on projects. One of his proudest achievements has been choreographing all 3 seasons of Hulu's #1 Emmy-nominated drama "East Los High" with Reina Hidalgo.
Today, as he continues on his his journey, Bajandas' passion for dance has taken him around the world teaching at numerous events, studios and intensives, connecting with a new breed of young artists to become the best they can be. He truly feels that he has something to offer the world, and his message is clear; "dance from the heart, and create your world, one vision at a time".