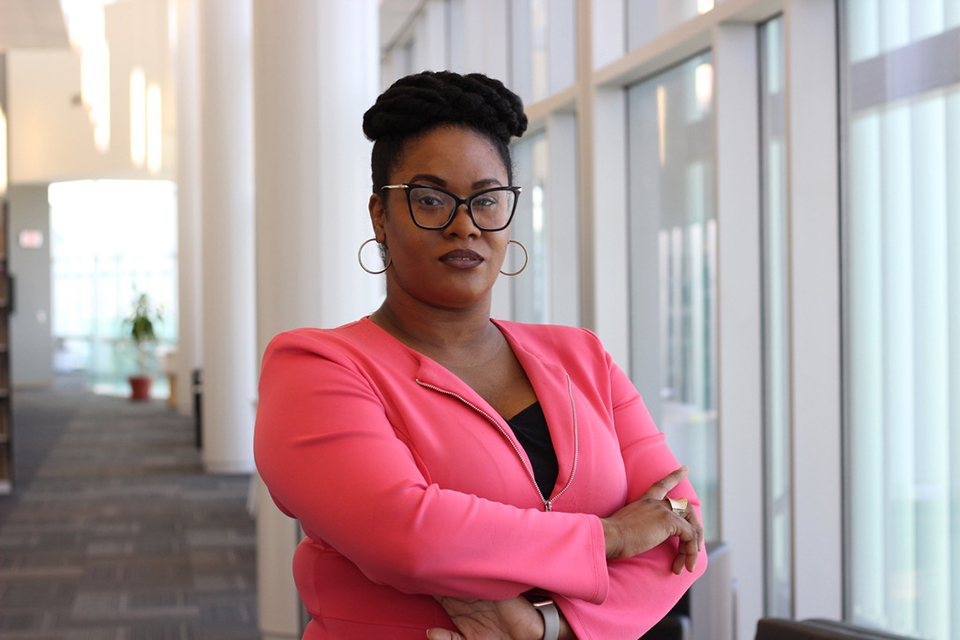 Rachael Garrett is the Admissions Liaison for the School of Filmmaking. Rachael joins UNCSA from Central State University where she served as an Enrollment Specialist for four years. Rachael brings a well rounded perspective to the School of Filmmaking with a background in both the arts and higher education.
What excites you about your job?
I love everything about the arts so interacting with other artists excites me. My degree in music has opened my eyes and sparked an interest to continue in all facets of the arts. Nothing compares to fulfilling your purpose and helping others to do the same. Art allows you to dream big. Attending a conservatory forces you to pursue bigger.
What types of applicants do you see?
There are so many creative and talented students out there. I love seeing what they can bring to the table with their artistic and unique stories. This lets me know that the arts is still alive in our hearts.
What types of applicants are you looking for?
I'm looking for an applicant that is creative and have the ability to tell a great story. Whether if it's in a short film and a still photograph, tell your story and tell it well. Technique can be taught, creativity is within you.
If you were on an island and could bring three things, what would you bring?
I would definitely bring food (because I love to eat), notebook (with a pen) and a bible. I'm sure I can write a good story on an island.
What's your favorite spot on the UNCSA campus?
Well, I haven't been around that long but I would have to say the music building. It's a beautiful building and there is spot where your voice echoes when singing. I guess I'm automatically drawn to music because I understand the sacrifice it takes to make good music.
How about your favorite spot on Winston-Salem?
Anywhere downtown. I just attended a Jazz festival last week and downtown has layers of beauty with a dash of vintage. I love that about downtown.
Education
M.S. Entertainment BusinessFull Sail University
B.A. Music PerformanceCentral State University