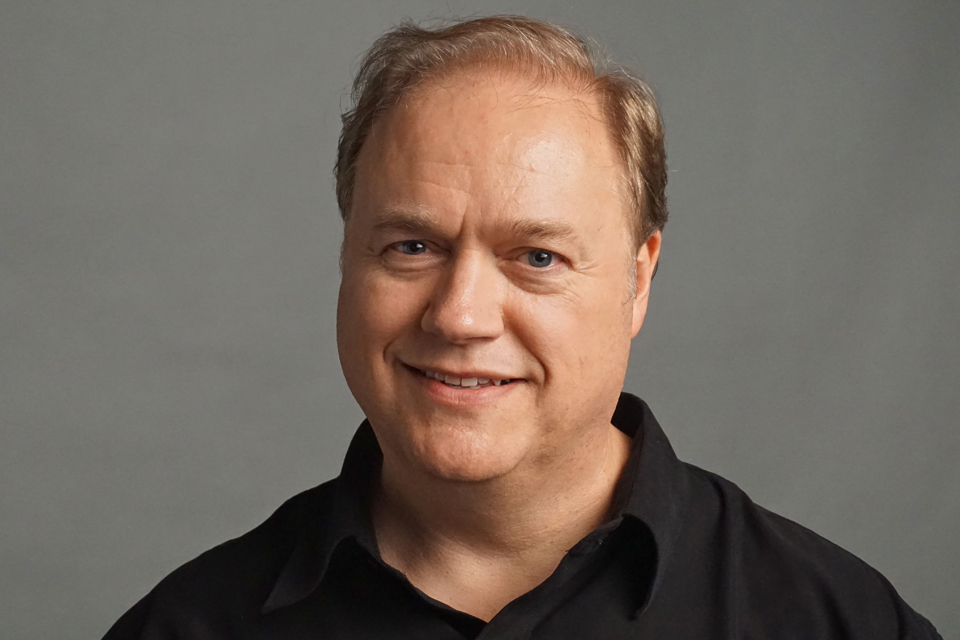 As an animation instructor, Stephen Baker says learning should be fun. "Students learn best when they are having such a good time they don't even realize they are learning," he says. "Animation requires a combination of deep artistry and complex technical skills. In short, animation is hard! Students come to animation full of excitement and passion, but the skills and knowledge needed to succeed can be daunting.
"Animators need to be artists, technicians, directors, editors, cinematographers, production designers, and skilled visual storytellers. It is my job to give them the tools and the confidence they need to become successful animators, and I've found that the best way to build these artistic and technical skills is to relax and have fun. To that end, I am always open and accessible to my students, and this bond ensures trust and confidence when they are at their most vulnerable. I design all of my projects to be rewarding as well as enjoyable. Enthusiasm is contagious, and I strive to share my passion and joy for animation with my students every day."
I prepare my students to step seamlessly into a cutting-edge animation production environment, whether that is on the next Toy Story, the next Avengers, the next Halo, or the next Steven Universe.
Credentials
Thirty years of visual storytelling experience as an animator and animation director in the film, game, television and commercial industries.
Career Highlights
Animation Director, "Tomb Raider" (2012)
Animation Supervisor, "Barnyard" (2006)
Director, "G-Force" (all supporting promotional spots and materials) (2009)
Lead Animator, "Half-Life 2" (2004)
Toy Designer, "Lucky Ducks" – Electronic preschool memory game, in continuous production for more than two decades (since 1993) and the inspiration for Disney Junior's "Lucky Duck" animated film (2014)
Awards, Recognitions and Honors
Academy Award for Best Visual Effects "Hugo" (2011)
Nominated for Academy Award for Best Visual Effects:

"Snow White and the Huntsman" (2012)
"Transformers: Dark of the Moon" (2011)
"Star Trek" (2009)
"Hollow Man" (2000)
"Stuart Little" (1999)
"Mighty Joe Young" (1998)
VES Best Visual Effects in a Television Series "Terra Nova" (2011)
First Place, 6th Annual Society of Children's Book Writers and Illustrators Carolinas Writing Contest, 2015
Winner, Vermont College of Fine Arts Marion Dane Bauer Scholarship for Best Middle Grade Novel, 2015
Organizations
Visual Effects Society
Society of Children's Book Authors and Illustrators
Education
MFA Creative WritingVermont College of Fine Arts
BFA Computer AnimationRingling College of Art and Design
BA Industrial DesignPurdue University