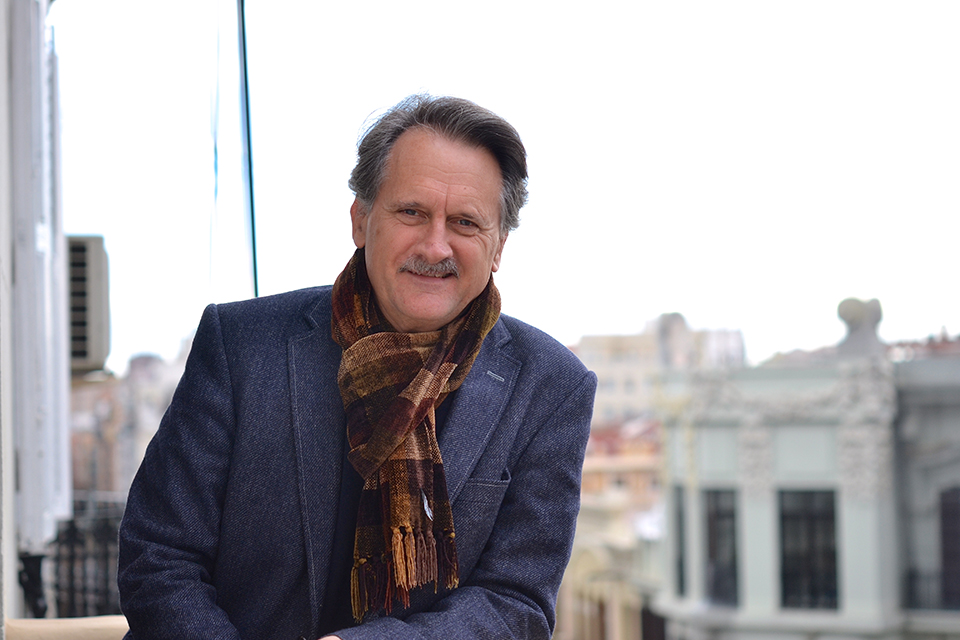 International music educator and social entrepreneur Tony Woodcock is interim dean of the School of Music. Woodcock is a leading pioneer in the field of arts management and music education. At the heart of his work is a dedication to positioning future generations of artists as independent innovators and community leaders. A veteran fundraiser, negotiator and institutional reformer, he has made dynamism and fresh ideas the foundation of his leadership, and has left a legacy of potent innovations still in evidence across the United States and Great Britain.
I know the great work of the UNCSA School of Music well, having given two residencies there in recent years. I am thrilled to return to work with this great faculty as Interim Dean.

Interim Dean of Music Tony Woodcock
Credentials
Former president of the New England Conservatory of Music for eight years, where his Entrepreneurial Musicianship and Sistema Fellowship initiatives were met with international acclaim.
Visiting professor for social entrepreneurship at Berklee Valencia and visiting professor for entrepreneurship at the Reina Sofia School of Music in Madrid, dividing his time between Europe and the States, while teaching, writing and consulting on projects.
Career Highlights
Founder and president of Scolopax Arts, a cutting-edge consulting firm for higher education and the performing arts, with clients including UNCSA School of Music, Yale School of Music, Thornton School of Music (USC), The Curtis Institute of Music, The Association of European Conservatoires and The Royal Northern College of Music.
Served as CEO of orchestras on two continents including Minneapolis, Oregon, Royal Liverpool Philharmonic and Bournemouth Symphony, and was general manager of the National Concert Hall of Wales and the City of London Sinfonietta.
As an orchestral CEO, organized numerous international tours between Europe and the United States, successfully negotiating collective bargaining agreements with four major orchestras.
Awards, Recognitions and Honors
Recently awarded an honorary fellowship from his alma mater, Cardiff University in Wales.
Education
B.M. Violin & ViolaCardiff University