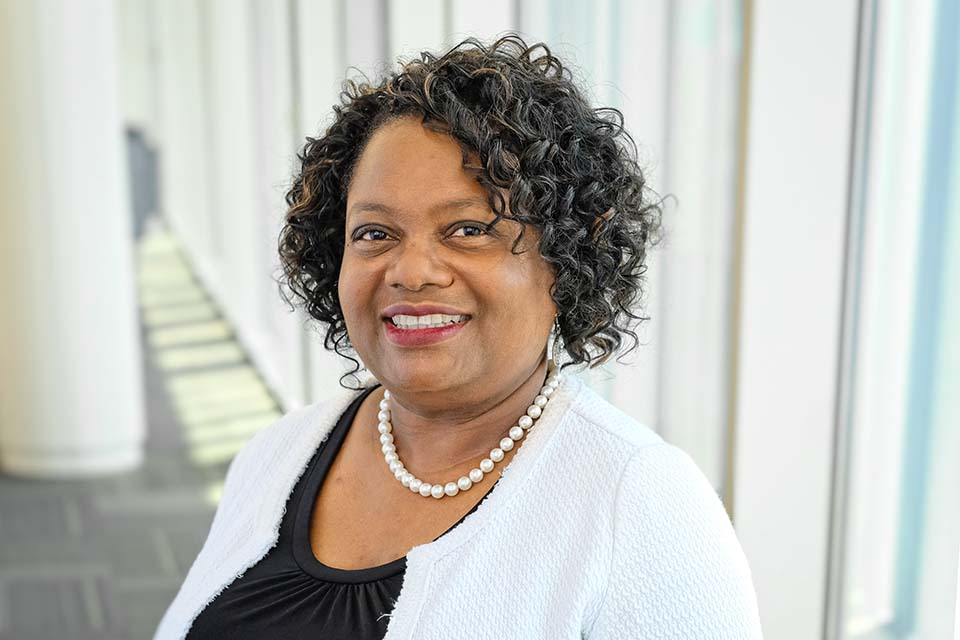 A champion for higher education access and student success for underrepresented and low-income students, Dr. Tracey D. Ford joined UNCSA in 2019. With more than 20 years of experience in academic and student affairs, she has built a strong foundation for driving strategies and solutions in academic policy, student success, student affairs and enrollment management.
Credentials
Senior leadership team member at Tennessee State University (TSU) from 2017-2019, first as Vice President for Student Affairs and then as Assistant Professor and Executive Director for Strategic Initiatives
Assistant Vice President for Academic and Student Affairs for the University of North Carolina System, 2013-17
Director of the Center for Academic Excellence at North Carolina A&T State University, where she successfully rebranded the campus' academic support areas and operations, 2007-13

Completed three leadership programs: UNC BRIDGES, LEAD UNC and the Higher Education Leadership Foundation program as member of the 2015 Alpha Cohort
Career Highlights
As Vice President for Student Affairs, Tracey participated in TSU's Quality Enhancement Plan for the Southern Association of Colleges and Schools, as well as in creative endeavors that contributed to the university's academic mission.
As Assistant Vice President for Academic and Student Affairs for the UNC System, Tracey led systemwide initiatives designed to increase student enrollment, retention and graduation by setting high performance standards in the management of academic and student affairs.
Previously, Tracey served in two key roles at the University of Georgia (UGA). In 2001, she became Director of the newly created Office of Institutional Diversity, and had oversight of several campus diversity initiatives, including coordinating the strategic planning process for the office, and directing ASPIRE, a pre-collegiate program she co-founded.
Honors, Awards and Recognitions
First Year Advocate Award Semi-Finalist, 2012
NAACP National Advisor of the Year, 2007
UGA SOAR Advisor of the Year, 2007
Woman of the Year for both the St. Mark AME Church and the Athens Graduate Chapter of Omega Psi Phi Fraternity, Inc, 2005
Education
Ed.D Higher EducationUniversity of Georgia
MS GeneticsHoward University
BS BiologyNorfolk State University