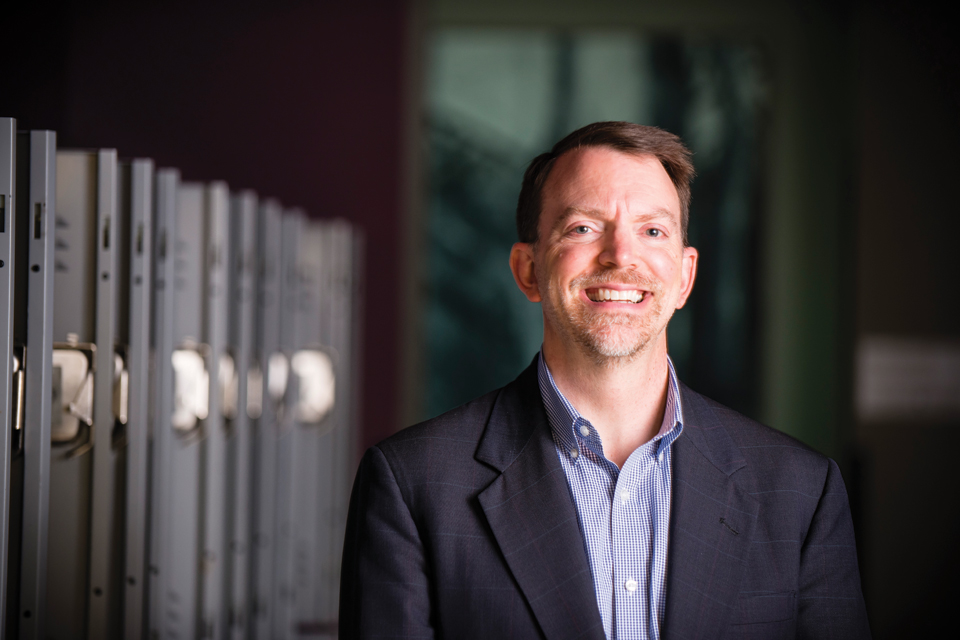 Ward W. Caldwell joined UNC School of the Arts in July 2011, and serves as Vice Provost and Dean of Student Affairs and Enrollment Management. He provides leadership and management to the Division of Student Affairs, which strives to enhance each student's experience at UNCSA. As student advocate, the Dean of Student Affairs and his staff continually evaluate student needs and interests through counseling services, new student orientation, residence life, student success, and student health services. Additional services include student activities, transportation services and student outreach services. The division also operates and maintains the Hanes Student Commons, the Fitness Center and all campus residence halls and the two apartment complexes.
He previously led the Student Affairs department at Pennsylvania College of Technology in Williamsport. He has a Master of Arts in Sociology from the University of Toledo in Toledo, OH, a bachelor's degrees in marketing from Miami University in Oxford, Ohio, and did doctoral work at Pennslyvania State University.
Before becoming chief student affairs officer at Pennsylvania College of Technology, Caldwell served the campus as director of residence life. Previously, Caldwell served at Susquehanna University in Selinsgrove, Pa., as associate dean of student life and as director of residence life; at Hiram College in Hiram, Ohio, as area coordinator and residence life specialist; and at Sheldon Jackson College in Sitka, Alaska, as director of student activities.
Education
M.A. SociologyUniversity of Toledo
B.S. MarketingMiami University (OH)