Creative Placemaking
Creative Placemaking
Formerly called LEAP (Leveraging Arts Enterprise and Placemaking in Economic Development), the Kenan Institute's Creative Placemaking initiative supports UNCSA's efforts to strengthen its role as a creative anchor in its neighborhood, build relationships with its adjacent neighborhoods and empower the creative sector to address issues such as equity and diversity, urban and economic development, and civic engagement. In 2016, the Institute funded research and schematic design phases for properties along the University's western border on South Main Street and Sunnyside Avenue.
In 2019, the Institute led efforts to design a pedestrian entrance for the northern tip of campus and catalyze the development of the proposed Art Walk, envisioned in the campus master plan. In spring 2019, the University acquired The Point, a .41-acre, triangular-shaped lot at the intersection of South Main and Waughtown streets. Winston-Salem landscape design firm Roots First developed a conceptual design for the property and held community meetings to gather input from local residents. In May 2019, UNCSA received a $20,000 grant, administrated by the Kenan Institute, from the Twin City Garden Club in support of this project.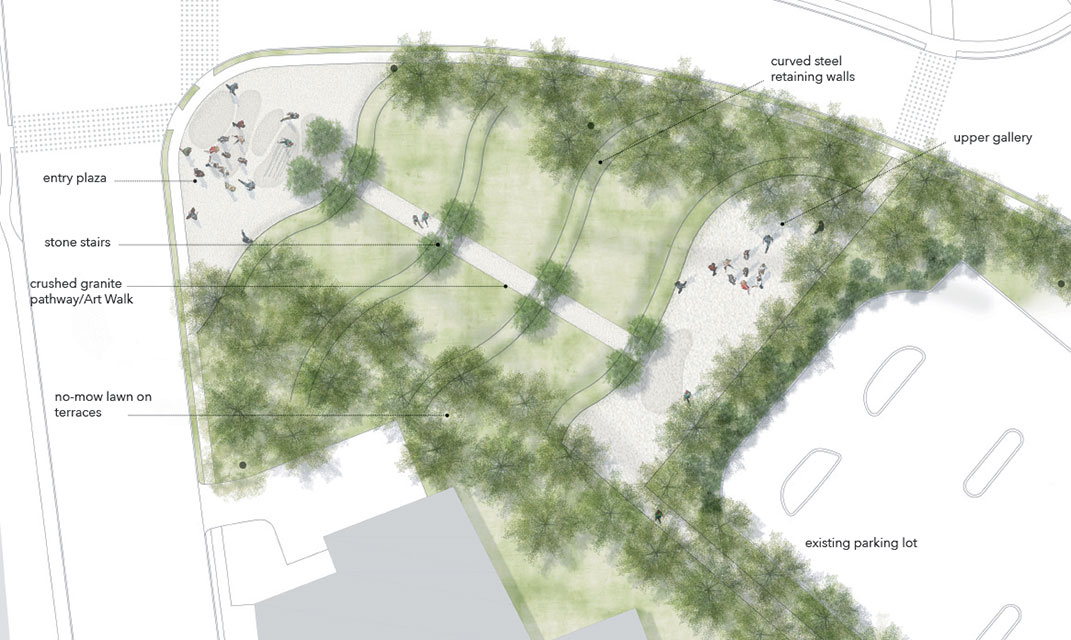 Artist's rendering of The Point, the triangular-shaped lot at the corners of Waughtown and South Main streets. View the full image.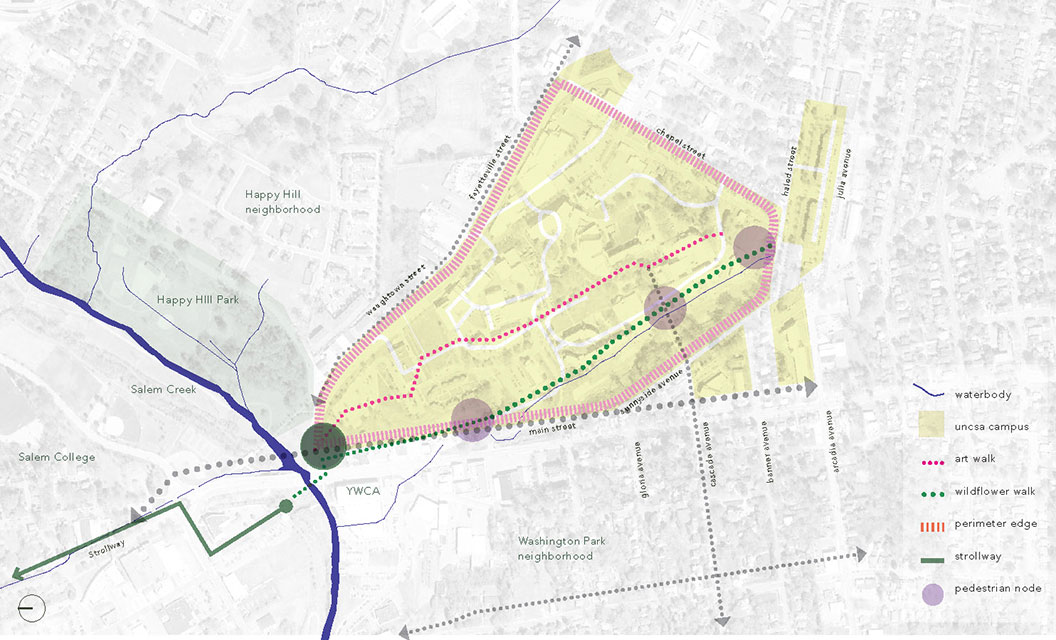 Map of the perimeter of the UNCSA campus with the proposed Art Walk. View the full image.