Artists + Activism
Artivate 360
Artists + Activism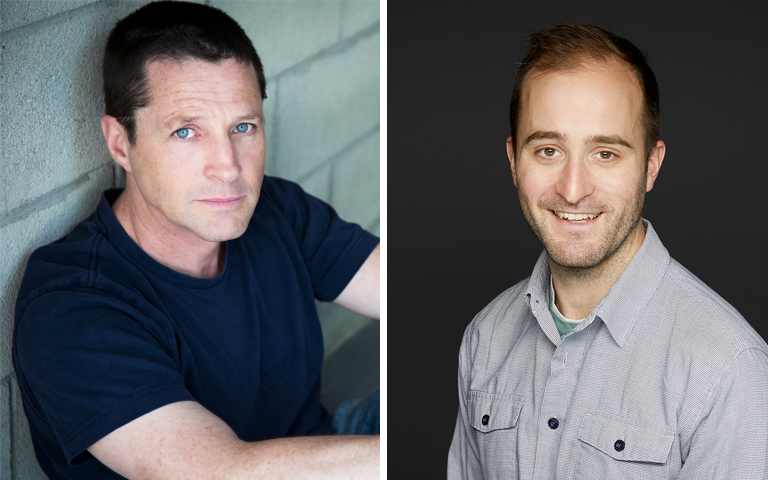 Artivate 360 Part 2: Artists + Activism November 15 and 16, 2021


Your Art Can Make You a Great Advocate
Date: Monday, November 15, 2021, 1-2:05 p.m.
Presenters: Tim Guinee & Thomas Rowell
Format: Peer-to-Peer Conversation with Q&A
UNCSA alumni who have built award-winning careers in film come together to discuss how their artistry has intersected with environmental activism. Attendees will learn how these creatives use their craft to amplify the causes they believe in.
Lunch-N-Learn Tuesday
Date: Tuesday, November 16, 2021, 1-2:05 p.m.
Presenters: Tim Guinee
Format: Instructional webinar with Q&A
Learn the facts you need to speak with authority about the climate crisis and how creative training equips them with a unique ability to advance solutions for climate change.
About the Presenters
Tim Guinee
Tim is a UNCSA Drama alumnus, working actor, and founder of Climate Actors, an organization that empowers actors by providing them with facts and tools to speak with authority on the climate crisis. Tim is a leader with former Vice President Al Gore's Climate Reality Project and has given climate presentations in the U.S., Canada and North Africa. He enjoys giving talks to oppositional audiences including conservative fire departments, Houston oil industry executives, and maximum-security inmates. Professionally, he is an actor and director appearing in over 250 movies (including Sweet Land, the first carbon neutral independent feature film), television, and plays. In 2020, he was awarded the prestigious Alfredo Sirkis Memorial Green Ring Award for his work on the climate crisis. Tim is a member of the American Academy of Arts & Science commission for acceleration of climate solutions.

Thomas Rowell
Thomas, a photographer, filmmaker and National Geographic Explorer, is the founder of Brother Mountain, a visual storytelling company. Thomas studied theatre directing at UNCSA and has since had residencies in dance and mask at the Waaw Centre in Sénégal and the Kennedy Center for the performing arts where he was a 2014 Kenan Fellow. His first film project followed dedicated conservationists working to conserve the Álala, and he has since worked with leopards, bears, Asian elephants and the last remaining Northern White Rhino. His work explores people's relationship to the natural world through conservation initiatives around the globe.