Artivate 360
Kenan Institute
Artivate 360
Artivate 360 is a free, four-part, virtual interview and webinar series that features five internationally renowned UNCSA alumni who have built successful businesses with a wide-ranging impact on issues including food and wellness, body positivity, environmental conservation and climate change.
Practicing Self Care Artists + Activism
Artivate 360 is organized around two themes, Practicing Self Care (October 18 and 19) and Artists + Activism (November 15 and 16). During these easy-to-digest, one-hour programs, Jenny Best, Rebekah Rotstein, Jessamyn Stanley, Tim Guinee and Thomas Rowell will reflect on the challenges and opportunities they encountered as they expanded their practice to become influencers, healers and activists and offer tips and tools for artists inspired to follow similar paths.
Sessions will be presented live online via Zoom, with recordings available afterward. All sessions and recordings are free, but you must register for each session below.
Artivate 360 Sessions
Artivate 360 Part 1: Practicing Self-Care October 18 and 19, 2021


Practicing Self Care
Date: Monday, October 18, 2021, 1-2:05 p.m.
Presenters: Jenny Best & Rebecca Rotstein
Format: Peer-to-Peer Conversation with Q&A
UNCSA alumni discuss their wellness journeys, and how their careers evolved from ballet dancers to thriving entrepreneurs.
About the Presenters
Jenny Best
Jenny (High School Dance '94) is a 2021 UNCSA Artpreneur of the Year, former dancer with New York City Ballet and the founder and CEO of Solid Starts(opens in new tab), an online resource and mobile app that aims to revolutionize how parents introduce food to infants and teach body positivity to their children. In less than two years, the Solid Starts Instagram account has gained more than 900,000 followers from 175 countries. She was inspired to establish Solid Starts after her own experiences with disordered eating and subsequent career-ending injury, as well as her son's struggle with extreme picky eating.

Rebekah Rotstein
Rebekah (High School Dance '94) is a movement educator and founder of Buff Bones, a medically-endorsed design to offer bone health education and exercise to manage and prevent bone and joint issues in people of all ages. Born from her own diagnosis of osteoporosis at a young age, and motivated by her pursuit to treat injuries that curtailed her career as a ballet dancer, Rebecca has built a highly sought after brand with a global reputation in more than 30 countries. Medical endorsements include the former U.S. Surgeon General and Dr. Christine Northrop. Her professional credits include, Ambassador for American Bone Health, the U.S. Department of Health and Human Services Office of Women's Health, and contributing writer for the International Osteoporosis Foundation, and Pilates Style magazine, among others.
Guided Meditation + Chair Yoga
Date: Tuesday, October 19, 2021, 1-2:05 p.m.
Presenters: Jessamyn Stanley
Format: Instructional webinar with Q&A
Guided meditation and chair stretching.
About the Presenter

Jessamyn Stanley
Jessamyn(opens in new tab) (Design & Production) is a Durham-based, internationally acclaimed wellness leader who is highly sought after for her insights on 21st-century yoga and intersectional identity. Through her books, social media presence and wellness app, The Underbelly(opens in new tab), she has inspired global audiences to discover the power of yoga and set forth on a path for personal development. Jessamyn also uses her platform to educate her audience on a number of other social issues, including the modern Black experience, LGBTAQ+ representation, cannabis justice and equity in the health industry. She is the author of two books, "Every Body Yoga: Let Go of Fear, Get On the Mat. Love Your Body(opens in new tab)" and most recently, "YOKE: My Yoga of Self Acceptance(opens in new tab)."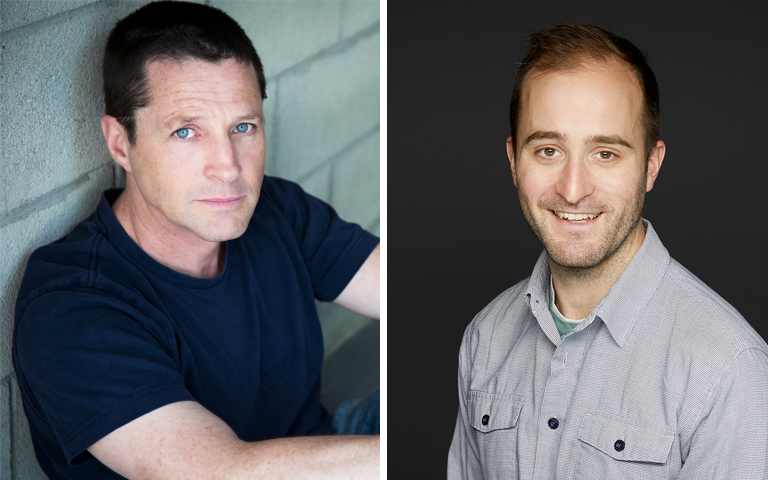 Artivate 360 Part 2: Artists + Activism November 15 and 16, 2021


Your Art Can Make You a Great Advocate
Date: Monday, November 15, 2021, 1-2:05 p.m.
Presenters: Tim Guinee & Thomas Rowell
Format: Peer-to-Peer Conversation with Q&A
UNCSA alumni who have built award-winning careers in film come together to discuss how their artistry has intersected with environmental activism. Attendees will learn how these creatives use their craft to amplify the causes they believe in.
Climate Actors Workshop
Date: Tuesday, November 16, 2021, 1-2:05 p.m.
Presenters: Tim Guinee
Format: Instructional webinar with Q&A
Learn the facts you need to speak with authority about the climate crisis and how creative training equips them with a unique ability to advance solutions for climate change.
About the Presenters
Tim Guinee
Tim is a UNCSA Drama alumnus, working actor, and founder of Climate Actors, an organization that empowers actors by providing them with facts and tools to speak with authority on the climate crisis. Tim is a leader with former Vice President Al Gore's Climate Reality Project and has given climate presentations in the U.S., Canada and North Africa. He enjoys giving talks to oppositional audiences including conservative fire departments, Houston oil industry executives, and maximum-security inmates. Professionally, he is an actor and director appearing in over 250 movies (including Sweet Land, the first carbon neutral independent feature film), television, and plays. In 2020, he was awarded the prestigious Alfredo Sirkis Memorial Green Ring Award for his work on the climate crisis. Tim is a member of the American Academy of Arts & Science commission for acceleration of climate solutions.

Thomas Rowell
Thomas, a photographer, filmmaker and National Geographic Explorer, is the founder of Brother Mountain, a visual storytelling company. Thomas studied theatre directing at UNCSA and has since had residencies in dance and mask at the Waaw Centre in Sénégal and the Kennedy Center for the performing arts where he was a 2014 Kenan Fellow. His first film project followed dedicated conservationists working to conserve the Álala, and he has since worked with leopards, bears, Asian elephants and the last remaining Northern White Rhino. His work explores people's relationship to the natural world through conservation initiatives around the globe.