Spring 2020 Residency
Spring 2020 Residency
Inspired by Pixar's innovative team creativity template, the first METL residency launched in spring of 2020 as the brainchild of METL Director Ryan Schmaltz. The first of its kind in the country, the UNCSA program is based in the Center for Design Innovation (CDI) in Winston-Salem, N.C., where METL's primary space is a 3,600-square-foot cube with a 30' x 30' industry-grade Vicon motion capture environment.
Meet the Residents
The inaugural cohort of three residents with complementary skills was chosen from an open application process. The residents share an office at CDI where they brainstorm, research, ideate and meet (virtually) with award-winning faculty and industry advisors.
Fernando Goyret - Technical Artist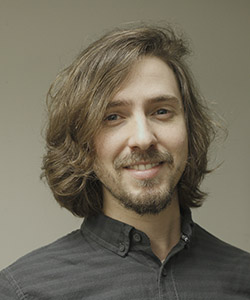 Fernando Goyret grew up in Brazil and Uruguay drawing pictures and writing stories as a way to understand the world, and his place in it. This inspired him to get a degree in Graphic Design from Brazil's State University of Santa Catarina. In addition, Fernando is a musician who has combined his artistic and musical talents by developing skills in street art and digital media art in support of his and other bands, events and festivals. Fernando is completing his MA in the Art + Design program at NCSU Graduate School of Design, with a concentration in animation and storytelling.
Alex Moro - Software Engineer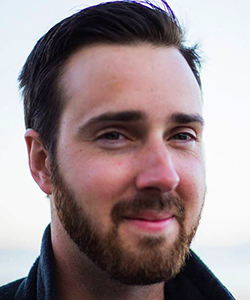 Alex Moro is a former Support Technician at Epic Games where he specialized in assisting developers with VR/AR, Blueprints and Mobile. He also assisted in evaluating submissions for Epic's MegaGrants program. In addition, Alex is a Technical Designer with expertise in Unreal Engine and 3-D development. He has been involved with the creation of numerous video games, including The Grand Canyon VR Experience, at Immersive Entertainment and The Order:1886 from Ready at Dawn Studios. Alex has released a personal project called Synthetic Dreams on Steam.
Trent Spivey - Screenwriter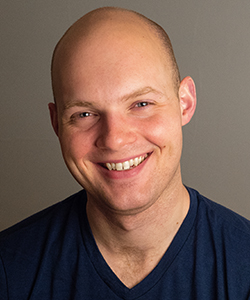 Trent Spivey is an immersive media creator, explorer, and mischief-maker from North Carolina who believes that an experience can be a work of art and a socially constructive tool. After graduating from the UNC School of the Arts and working at a prominent VR studio in San Francisco, Trent returned to his home state to conduct research on how we might use immersive media to ethically empower traditionally excluded communities. As a storyteller, Trent is confident in the narrative power of spatial computing. As an enthusiastic co-creator of the new South, Trent is always seeking to understand how we might preserve what's good about the South and reckon with the rest.
Process
There is only one guideline for the residency project: create something for the greater good. With this in mind, residents spent weeks researching immersive experiences, games, films, books and lectures, resulting in three possible concepts for their residency project. After sharing the narratives, artwork and proposed user experiences with the residency advisors, they decided on one concept, and began to determine the best tech, visuals and music, experience and messaging to support the story.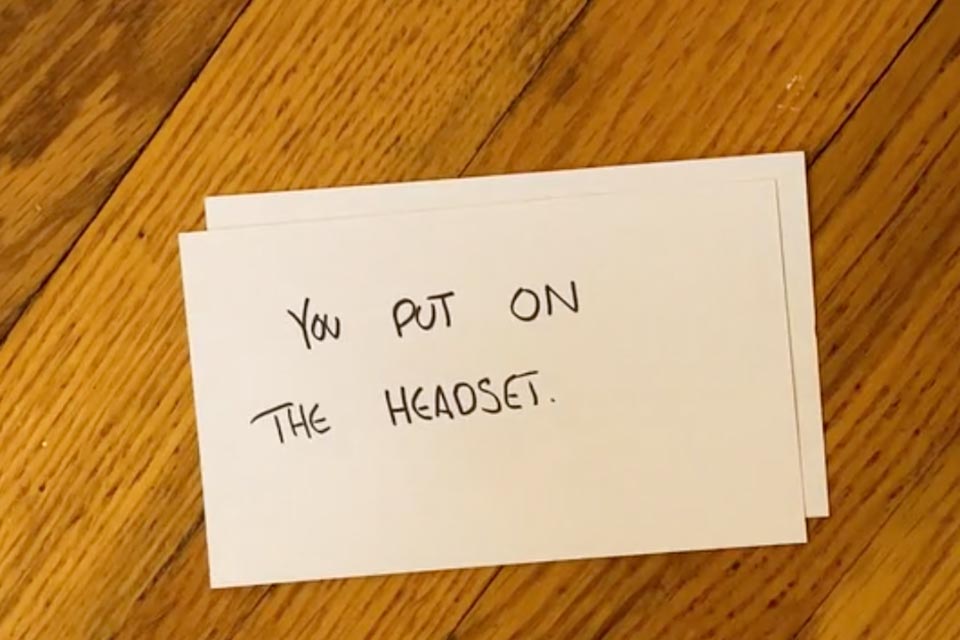 Watch a silent walkthrough of immersive project plan explorations by 2020 residents.
Spearheaded by screenwriter Trent Spivey, the residents have meticulously recorded their process with a 120-page (to-date) document outlining research and steps. In addition, they have shared weekly updates on their progress.
Final Project
Despite the disruption of COVID-19, residents pivoted to working remotely and will complete the residency project on schedule. Built using the Unreal game engine, the final project is a creative and timely experience called BonsAI in which users must reverse the effects of a virus destroying the world's plant life– all while being pursued by their former employer, a shady global agribusiness. The residents aspire to share it with audiences online and on the film festival circuit.