Amy Beth Kirsten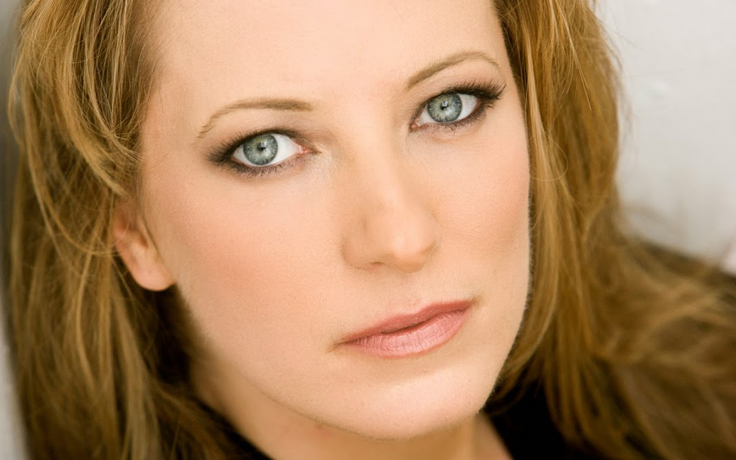 nu ensemble performed Amy Beth Kirsten's "yes I said yes I said Yes" for soprano and contrabass at its Oct. 17, 2014 concert with soprano Lindsay Kesselman.
After spending a decade playing in clubs and bars in Chicago, singer-songwriter Amy Beth Kirsten entered the graduate program in music composition at Roosevelt University in 2002. Those earlier years as a performer and vocalist – which yielded an undergraduate degree in vocal jazz improvisation – created the foundation for a compositional language rooted in the voice, breath, and storytelling. Many of Kirsten's chamber works require instrumentalists to vocalize and play simultaneously, and her purely instrumental works often experiment with melody and timbre.
irsten's current works aim to integrate music, language, and movement in theatrical settings. In 2014-15 her "wildly imaginative" (Washington Post) Colombine's Paradise Theatre, an evening-length, fully-staged work commissioned by the Grammy-winning ensemble eighth blackbird, will premiere in Chicago at the Museum of Contemporary Art and in New York City at the Miller Theatre; strange pilgrims for string orchestra, chorus, and film commissioned by the American Composers Orchestra premiered in February 2014 in Carnegie Hall. Both of these works were collaborations with director and filmmaker Mark DeChiazza. The duo are now embarking on Quixote, a fully-staged work for their own ensemble, HOWL (www.wearehowl.org), which features three percussion, three female voices, and video. Quixote will premiere and tour in 2017.
Ms. Kirsten was awarded a Guggenheim Fellowship in Music Composition, a Rockefeller Foundation Artist Fellowship, and a Harvard University Fromm Foundation Commission. Her projects have been funded by The MAP Fund, ASCAP Foundation, The Leonard Bernstein Family, New Music USA, Chamber Music America, and The National Endowment for the Arts.
Ms. Kirsten's work is recorded on Bad Wolf Music, Parlour Tapes+, and MSR Classics. Also a librettist and published poet, she lives and works in New Haven, CT. She teaches music composition privately and at the HighSCORE summer festival in Pavia, Italy.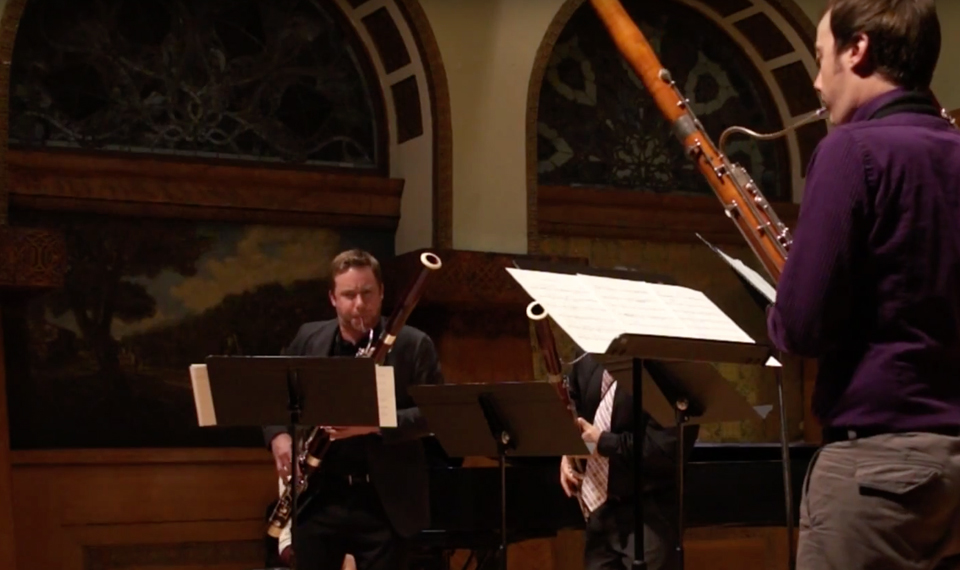 Dark in the Song bassoon quintet performs at the "Glass Under Water" concert featuring works by composer Amy Beth Kirsten.