John Orfe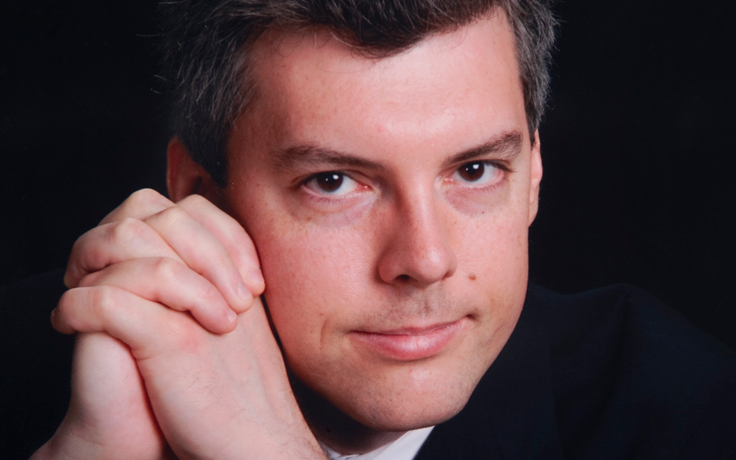 nu ensemble performed John Orfe's "Dowland Remix" at its Oct. 24, 2013 concert.
Dr. John Orfe has won a Jacob K. Javits Fellowship, a Tanglewood Fellowship, a Morton Gould Award and nine Standard Awards from ASCAP, the William Schuman and Boudleaux Bryant prizes from BMI, and a Charles Ives Scholarship from the American Academy of Arts and Letters. He has fulfilled commissions for Duo Montagnard, Dez Cordas, Alarm Will Sound, the NOVUS Trombone Quartet, the Two Rivers Chorale, the Champaign-Urbana Symphony Orchestra, Ludovico, the Music Institute of Chicago, the Evansville Philharmonic Orchestra, and the Lila Muni Gamelan Ensemble. His works have been performed in Thailand, Canada, Russia, the United Kingdom, Germany, Australia, Central and South America, and throughout the US; his percussion trio Dragon has received performances by over fifty different ensembles. Ensembles that have performed his music include the Chicago Symphony Orchestra, the Minnesota Orchestra, the Illinois Philharmonic Orchestra, Dinosaur Annex, and the Aspen Contemporary Ensemble.
In 2010 The Northwestern College Choir (MN) toured Latvia, Estonia, and Finland with Orfe's O Crux. The Bradley Chorale (IL) sang Orfe's Crown of the Righteous on its tour of Denmark. The New York Times hailed his Cyclone for two violas as "the most striking and momentous work on the program" of a Carnegie Hall concert in March 2007. Oyster, commissioned by Ohio University's School of Music and School of Dance, was premiered in June 2008 and performed at the North Carolina School of the Arts in January 2009. Chamber Symphony, commissioned by Alarm Will Sound and Ludovico, was performed by AWS in 2008 to critical acclaim in Moscow and St. Petersburg, Russia, and London, England in 2010. His Dowland Remix (2009) received glowing mention in Die Welt and the Hamburger Abendblatt following performances in Hamburg and Bremen, Germany.
As a pianist Dr. Orfe has performed across the US and in Central and South America in such venues as the John F. Kennedy Center for the Arts in Washington, D.C., Disney Hall in Los Angeles, Mandel Hall in Minneapolis, the World Financial Center in New York, the Isabella Stewart Gardner Museum in Boston, and Hertz Hall in Berkeley. His performances have been described as 'breathtaking' and 'hypervirtuosic' by such sources as LAWeekly, the New York Times, the Deseret News and the San Fransisco Chronicle.