Meet the Studio
Meet the Studio
Students in the UNCSA Bassoon Studio range from high school to graduate-level studies. The studio is led by Saxton Rose.
Saxton Rose
Saxton Rose is Associate Professor of Bassoon and director of the contemporary music ensemble, nu ensemble. In 2008 he became only the second bassoon professor in the 50-year history of the UNCSA School of Music following Mark Popkin's distinguished tenure. Rose is one of America's most recognized bassoon soloists and chamber musicians.
He is principal bassoonist of the Winston-Salem Symphony, a member of Zéphyros Winds, an acclaimed New York-based wind quintet, and has appeared as a concerto soloist with symphonies throughout the world. As a committed teacher, he has taught masterclasses throughout Europe, Latin America, Asia and the United States.
---
Aaron Nelson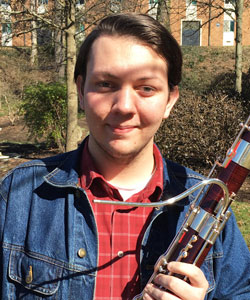 Aaron Nelson is a first year undergraduate student at UNCSA. He previously attended UNCSA for his junior and senior years of high school. Aaron began music in sixth grade on the trombone, and later switched to bassoon in his freshman year of high school. Since then he has been pursuing bassoon performance as a career path, attending music festivals such as the Brevard Music Center and participating in chamber, orchestral, and solo playing.
---
Alex Lee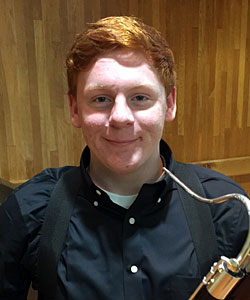 Alex Lee is a high school bassoonist from Cary, NC. He has been playing bassoon for just over two years and is principal bassoon of the Greensboro Symphony Youth Orchestra and a member of the Winston-Salem Youth Symphony. In his free time, he enjoys hiking, camping, and spending time with his family and friends.
---
Bryce Richardson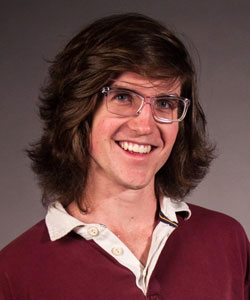 Bryce Richardson is an undergraduate bassoonist from Beaufort, SC. Originally playing upright bass, he switched to bassoon without knowing exactly what a bassoon was and has now been playing for around seven years. Most recently studying at the SC Governor School for Arts and Humanities, he now attends the UNCSA and plans to graduate in 2020. Along with becoming a finalist and performing in The Peace Center for the Senior Showcase, Bryce has participated in many music intensives including Peabody's Bassoon Week and is auditioning for the IDRS Young Artist Bassoon competition next year. He enjoys producing music and being outdoors. Trying to dip his feet into every pool he can, when he is not playing bassoon, Bryce does everything from making jam to sailing and finds the only thing he dislikes is writing short biographies. In the future, Bryce will continue his love of music through the bassoon, hopefully in a contemporary setting.
---
Colin Jones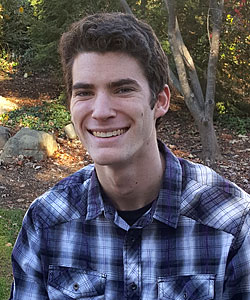 Colin Jones is a first-year undergraduate bassoonist at UNCSA. He was born to a very musical family as his mother used to play flute and oboe, and both of his parents sing in the church choir. Colin's love for the bassoon first started in the 8th grade when his middle school band director introduced him to his future high school director and he was first given the bassoon. His future aspirations for bassoon include graduating from UNCSA and going to Europe to find a mentor who will help him put together his own baroque ensemble. He wants to travel the world with this ensemble and tour all different kinds of places while doing it. He hopes to "retire" as a bassoon instructor at the university level after he is done touring. Colin is having a fantastic time so far at UNCSA and cannot wait to see what the future holds.
---
Dylan Cartwright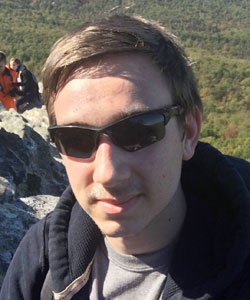 Dylan Cartwright is currently a high school senior and is in his second year at UNCSA. As a toddler, Dylan started his musical experiences when he demonstrated an unusual predisposition for matching pitch and other high-level musical traits. While in elementary school, Dylan originally started learning how to play the violin, which quickly expanded to string bass and electric guitar. At middle school, he joined band by playing bassoon, sang in the boys choir and show choir, acted in musicals, and studied music theory and composition. His received immediate formal training on bassoon from his mother, who has a graduate degree in music and plays bassoon, and Kevin Fuller, who is firmly committed to bassoon students. Dylan made Florida's All-State Band in middle and high school with a first chair placement. As a sophomore, he played principal bassoon in Florida Symphony Youth Orchestra's Symphonic Orchestra. Dylan continues to grow musically by studying with Bassoon Professor Saxton Rose and performing challenging pieces that are often afforded to college students.
---
Frankie Garcia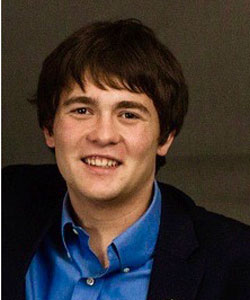 Frankie is a junior in the high school program at UNCSA. Coming to UNCSA at the young age of 14 has helped Frankie grow as a person and a musician. He currently lives in Wilmington, NC with his eight brothers and sisters. He has been playing the bassoon since late 2013. He started off his bassoon studies with Dr. Jennifer Muehrcke, whom he studied with until 2014, when he began his studies with Saxton Rose. During his time at UNCSA he has played with the Wind Ensemble and worked on many solo works such as the Hindemith Bassoon Sonata and the Telemann Bassoon Sonata. Under Rose's tutelage, he has grown not only as an ensemble musician, but as a soloist. Frankie hopes that in the upcoming years at UNCSA he can continue to grow as a musician.
---
Ida Cawley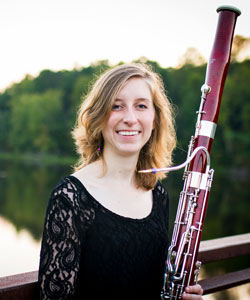 Ida Cawley is currently a Master of Music student at UNCSA. Her notable roles at UNCSA include Teaching Assistant for the bassoon studio and Assistant Orchestra Manager. Cawley participates in all the large ensembles as well as chamber ensembles. This year she is part of a Reed Quintet, and last year was a member of the Chrysalis Chamber Music Institute, which partners with the Chamber Music Society of Lincoln Center, as a member of the Woodwind Quintet. Cawley is also active off campus as a performer and teacher. She is principal of the Union Symphony Orchestra in Monroe, NC, and she subs second bassoon and contrabassoon with the Winston-Salem Symphony. She also works at Upbeat Music Company as their Private Bassoon Instructor. She has built a small studio here in Winston-Salem and teaches privately on a weekly basis. Her former teachers include Dr. Lynn Hileman at West Virginia University and Hana Lee.
---
Phillip Kandel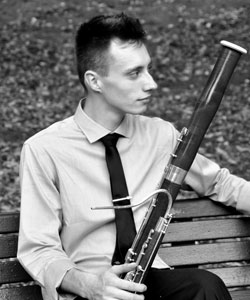 Since Phillip Kandel arrived to the studio in Fall 2016, he has endeavored to cap his music performance education through the guidance of Saxton Rose, while still remaining active as an artist in the surrounding community of Winston-Salem. Phil has had the distinct pleasure of performing with several faculty members on a well received performance of Schubert's Octet in F Major. He has been involved with many of the surrounding ensembles such as the Winston-Salem Symphony, Salisbury Symphony and Wake Forest University's neighboring Orchestra. Phil also participates in a wind quintet, whose members are pooled from the respectable studios of UNCSA. The Quiescent Quintet is anticipating a trip to the University of South Carolina in January 2017, where they will compete in the District Finals, after winning the North Carolina state competition in October 2016. Prior to arriving at UNCSA, Phil received his baccalaureate degree in Bassoon Performance at Ball State University from the Hargreaves School of Music under the instruction of Dr. Keith Sweger and went on to study for two years at the Boston Conservatory before transferring to finish his Masters of Music diploma at UNCSA.
---
Ryan Roikola
Ryan Roikola is a graduate bassoonist at UNCSA. He studied bassoon with Suzanne Pattison at Lynchburg College where he acquired his Bachelors in Music Education, and is now pursuing his Masters in Bassoon Performance. Ryan has had the opportunities to perform throughout the country at venues such as Carnegie Hall and at international venues such as Brazil. Aside from performing, Ryan is an avid music educator who contributes towards local ensembles and music pedagogy and teaches privately as well.
---
Shanna Welch
Shanna Welch is an undergraduate bassoon performance major at UNCSA. She began playing the bassoon freshman year of high school. Previously she played for the High Point University Wind Ensemble and Greensboro Symphony Youth Orchestra for several seasons while in high school. During her senior year of high school, she attended the UNCSA, where she participated in the UNCSA Opera Orchestra and the High School Quintet. She is now currently pursuing her undergraduate degree at UNCSA, and is expected to graduate in the spring of 2018.
---
Winfred Felton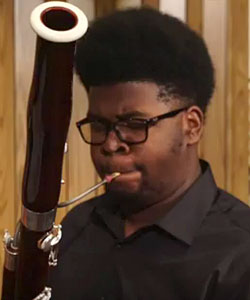 Winfred Felton is a high school bassoonist at UNCSA. He served as first chair in the Pitt County All County Band, first chair in the NC Eastern District Honor Band, first chair in the NC All-State Honor Band and has also played with the NC All-State Regional and State Orchestras. After high school, Winfred intends to pursue a degree in Music Performance, and hopes to one day play with a major symphony orchestra. In his spare time, Winfred is a voracious reader, enjoys writing and listening to music.