Digital Media wins top Telly Award
The Digital Media team has been awarded a Silver Telly Award for the Symphony Orchestra Ravel's Piano Concerto video. Directed and produced by Kenan Fifth-Year Film Fellow Neil Soffer, the video features the collaboration between the orchestra and piano soloist Owen Dodds at the Fall 2016 Symphony Orchestra Concert.

The Telly Awards honors the best in television and cable, digital and streaming, and non-broadcast productions. A Silver Telly is the highest accolade awarded in the competition. On average, The Telly Awards receives more than 13,000 entries yearly from all 50 states and 5 continents.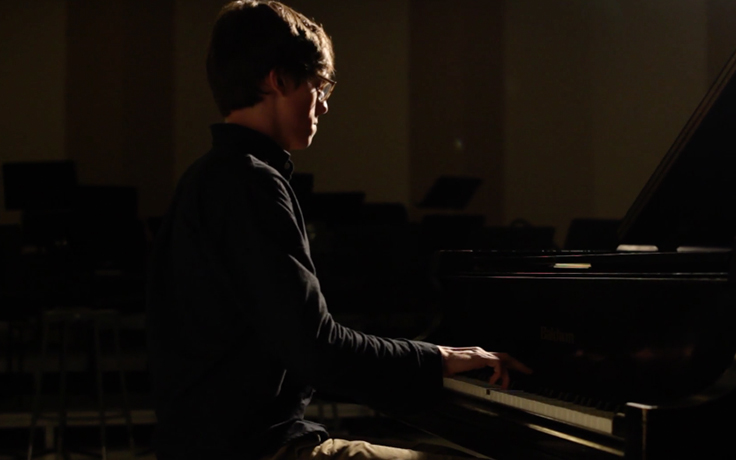 Maurice Ravel's Piano Concerto in G Major featuring Owen Dodds.
Contact: Hannah Callaway
June 23, 2017