UNCSA community invited to an evening with Camille A. Brown & Juel D. Lane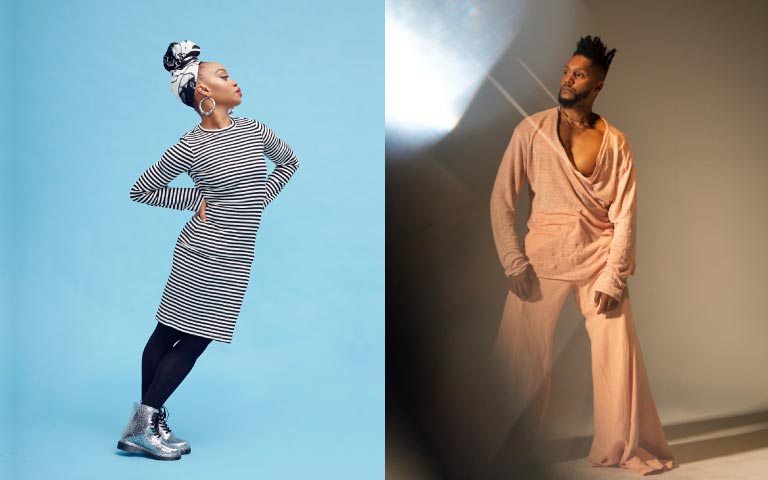 The UNCSA community is invited to hear award-winning dancers and choreographers Camille A. Brown and Juel D. Lane, the 2019 UNCSA Chancellor's Artpreneur of the Year, share how their creative journeys have evolved over the course of their careers, and how they have used their training to build wildly successful creative ventures.
This "town hall"-style event, "Beyond Definition: An Evening with Camille A. Brown and Juel D. Lane," will be an inspirational conversation for dance-lovers and artists in any stage of their career.
Date: Saturday, Oct. 26
Time: 7 p.m.
Location: Watson Hall
The event is free for UNCSA students, faculty and staff (a ticket is required); $10 for alumni and non-UNCSA students; and $15 for the general public.
Brown is a prolific choreographer who has achieved multiple accolades and awards for her daring works. She is a five-time Princess Grace Award winner, and recipient of a Bessie Award, Ford Foundation Art of Change Fellowship, Jacob's Pillow Dance Award, Doris Duke Award and a TED fellowship. With her company, Camille A. Brown & Dancers, she invites audiences around the world into stories and dialogues about race, culture and identity.
Celebrated as a gifted and innovative new voice in American dance, Lane pushes the boundaries of contemporary dance through choreography that "strips labels and shows humanity." He has choreographed for Ailey II, Dallas Black Dance Theatre and the Atlanta Ballet, where he was the first black, independent, Atlanta-based choreographer to be commissioned. He is currently a member of Camille A. Brown & Dancers.
Contact: Sunny Stewart
Oct. 16, 2019