Four recent UNCSA films to screen at Morehouse College Human Rights Film Festival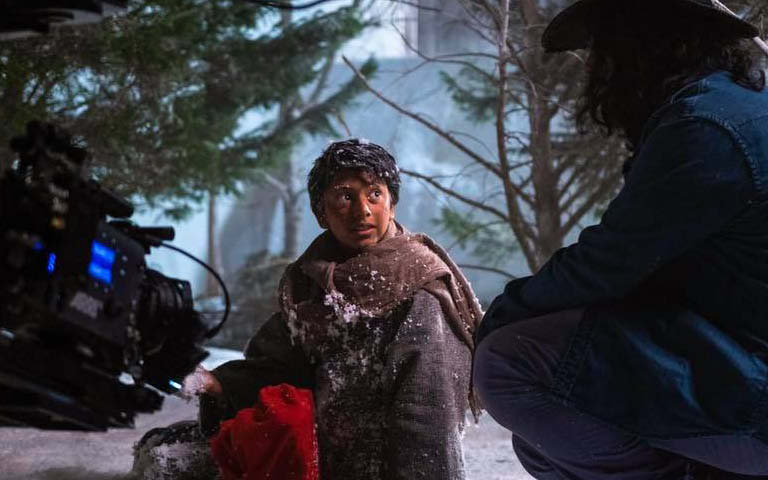 "Lost in the Red Snow," "Pink, White & Blue," "Shelter" and "Take Care" will screen in-person on opening night of the Morehouse College Human Rights Film Festival in the Student Showcase at the Plaza Theater in Atlanta at 6 p.m. Thursday, Sept. 23.
All four films also will be available online, including a short intro by our filmmakers, in the "Short Feature" block that is available to screen for 72 hours beginning Thursday, Sept. 23 at midnight.
Badges for the in-person Student Showcase are $27.31.
Badges for the full 3-day festival, including unlimited access to all virtual screenings and all virtual roundtables, workshops and panel discussions, are available for higher education students, faculty and staff for $50.
Tickets for individual "Short Feature" are available for $5.

Information, purchase badges or tickets


"Lost In the Red Snow"
"Lost In the Red Snow" was directed and written by Raunak Kapoor; produced by Jacob Fleming Briguglio and Billy Costello; cinematography by Tess Hasbrouck; production design by Noah McCormick; editing by Gage Welch; sound design by Welch and Will Smith; music by Ryan Mulder; costume design by Lizzie Lovett; wig and makeup design by Spencer DiBiase.
"Pink, White & Blue"
"Pink, White & Blue" was directed, edited and sound designed by Ash Malone; produced by Epiphany James, Ellie Emfinger and Erin Gallagher with cinematography by Ian Price and music by Michael Gaffney.
"Shelter"
"Shelter" was written and directed by Jo Hatcher, produced by Olivia Moore and Epiphany James, with cinematography by Asia Jones, production design by Kendra Archer, editing by Natalie Henderson and featuring Mayra Rodas in the cast.
"Take Care"
"Take Care" was written by Ashley Miller, directed by Cameron McCormack, produced by Emily Drake Padgett and Jordan T. Moore, with cinematography by Mitchell Brinker, production design by Meghan Cowen, editing and sound design by Eric Randolph, music by Hudson Waldrop, costume design by Olivia Alicandri, and wig & makeup design by Saoirse Keegan. Jo Hatcher is also featured in the cast.
Contact: Kate Miller
Sept. 16, 2021