Housing for High Schoolers
Housing for High Schoolers
The University of North Carolina's high school program offers two residence halls with full-time residential staff, key-card access, and strict sign-out policies. Moore and Sanford halls as well as the Connector Building were designed to for high school-aged students. College and graduate students have separate residence halls on UNCSA campus. The residential dorms are located close to the High School Academics program in Gray building and the studios and practice rooms located in Workplace and School of Music Complex.
Residence Halls
Moore and Sanford Halls are for high school students. Sanford Hall is all-female and Moore Hall has both all-male floors and one all-female junior or seniors. All residence halls are wired for access to the campus network. The Connector Building is located between Moore and Sanford halls. The building houses the Residence Life Staff offices, study rooms, computer lab, arts studio, flexible classroom, large multi-purpose space and kitchen.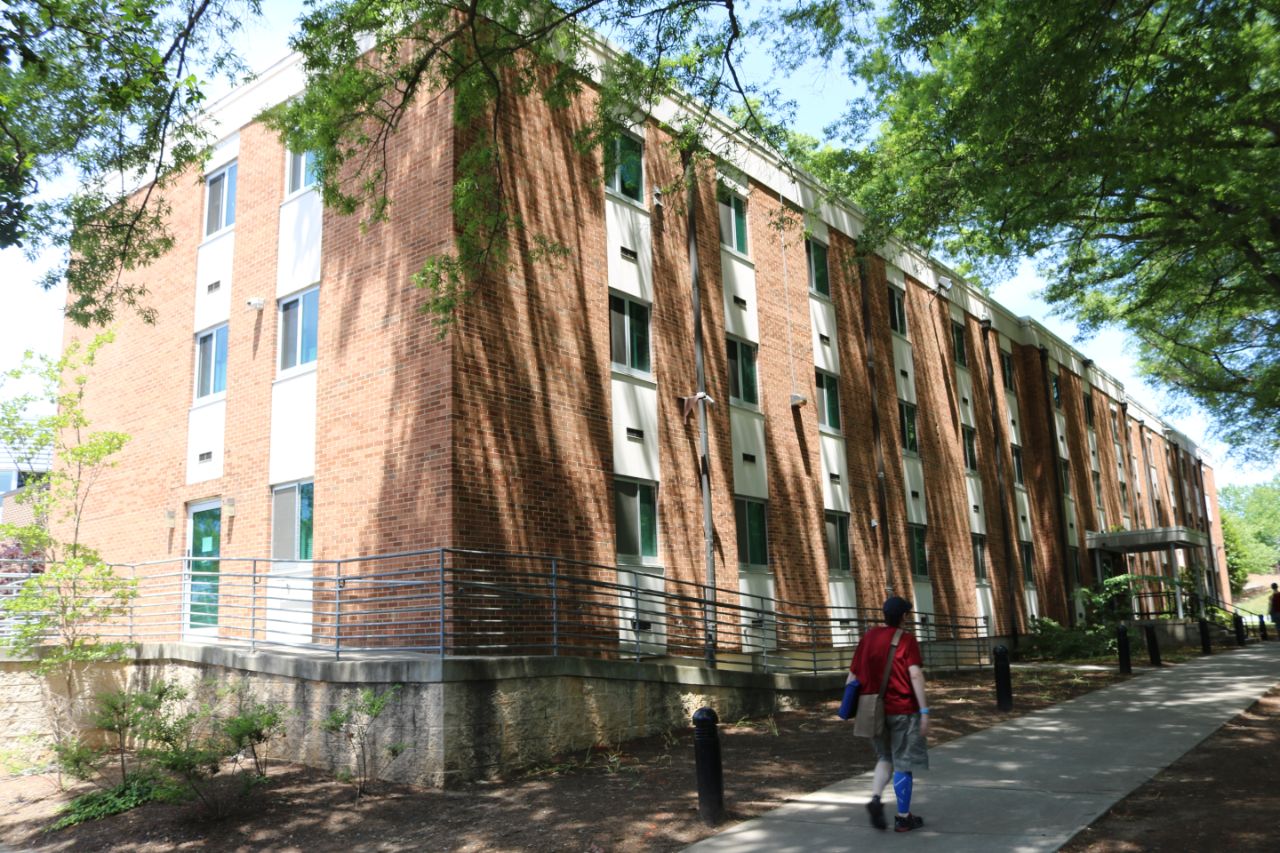 Students enjoy the collaboration of living with other artists from different art disciplines. The full-time Residence Life staff can help students as they live away from home. There are rules, but there are also fun times to share with your friends.
High School Life APPLICATION
Room & Roommates
Room and roommate assignments for the fall semester are mailed one month before classes start.

Security
High School students enter and exit through the front door of the Connector building. The doors are locked 24 hours a day and have a computerized keyless entry system. This system is design to keep all non-UNCSA affiliated persons out of the High School residence halls. There is professional residence life staff on site.