Making UNCSA a welcoming, safe, respectful environment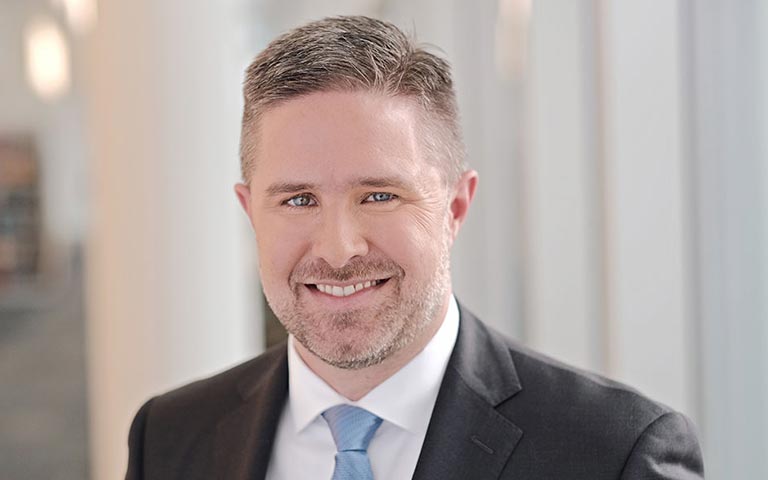 Whether you are a new or returning student or faculty member – or a staff member who has been working here all summer – I am pleased to extend a warm welcome to this academic year on behalf of our administration. We have been planning for your arrival and are looking forward to a great year.
There have been a few changes in personnel over the summer that you might have missed if you've been traveling, creating or brushing up on your technique. We sent out emails during the past several weeks that detail these changes. Please take a few minutes to read them and get acquainted with our interim appointments.
While I may not be new to UNCSA, I am new to my position. After three years as dean of the School of Music, I am honored that University of North Carolina System Interim President Bill Roper named me as interim chancellor. This is an exciting time for UNCSA, and I'm excited to be at the helm of one of the finest conservatories in the country and the world.
One of my priorities this year is to achieve significant progress in making UNCSA a welcoming, safe and respectful environment for all. We owe it to our students – the reason we are all here – who have earned their right to study at UNCSA through an extensive interview and audition process. This will take time and dedication – more than just one year – but I'm pleased that we're taking steps in the right direction. Tasked with leading this initiative, Interim Provost Karin Peterson has already begun plans to incorporate EDI (equity, diversity and inclusion) initiatives into our regular schedule.
As the welfare of students is always first and foremost in our minds, another one of my priorities this year is the safety of our students, faculty, staff and visitors. I hope you took time to read Police Chief Frank Brinkley's email of Aug. 9 regarding UNCSA's emergency preparedness plans and procedures. As the chief said, while the best course of action is always to recognize and intervene with persons on the pathway to violence, we must remain vigilant and prepared for any and all possibilities.
Turning to our living and learning environment, I know students can't wait for my next news: We plan to break ground on new residence halls next spring. Vice Chancellor for Finance and Administration Michael Smith reports that we'll soon begin the design process and will be working toward a projected opening prior to the start of the 2021-22 school year.
Vice Chancellor Smith also tells me that renovation of the Semans Academic and Administration Building is progressing on schedule toward a summer 2020 reopening. For those of you new to UNCSA, this building will include Drama and Dance faculty offices and conference rooms, Music rehearsal and classroom spaces, a recording studio, multipurpose and seminar rooms, a campus event space for meetings and receptions, and university administration.
As the vice chancellor reported last spring, Performance Place has reopened for use this year – without the anticipated renovations. Because the renovation bids twice exceeded our established budget, this year, we're reframing the project to align with our new scope. Please know that we continue to make the renovation a priority, in order to give our students the best possible learning experience in a facility that reflects current industry standards.
I've saved the best for last: In a little more than three weeks, we'll be kicking off the public phase of our comprehensive campaign, Powering Creativity: The Campaign for UNCSA. Vice Chancellor for Advancement Edward Lewis reports that more than $50 million has been raised in the past three years (the quiet phase), but we still have a ways to go to meet our goal.
I am grateful and energized to have you all back on campus. I'm endlessly inspired by the talent and dedication of our students, faculty and staff, and the collaborative and creative ecosystem that empowers our next generation of citizen artists. Together, we will continue our progress forward and create the arts of tomorrow.
Sincerely,

Brian Cole
Interim Chancellor
Aug. 22, 2019