Equity, diversity and inclusion discussion
Dear Campus Community,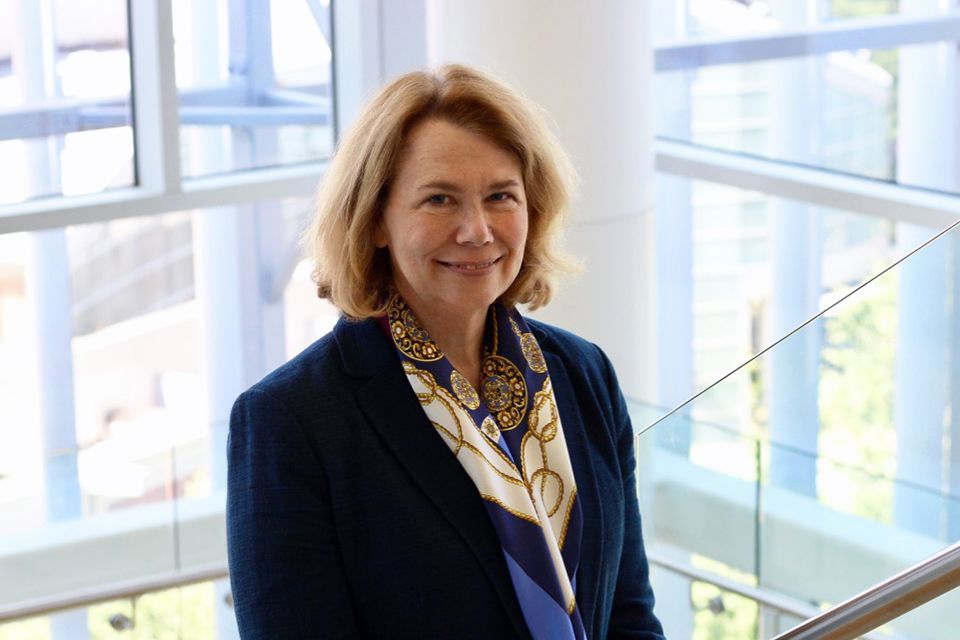 I am writing to invite you to participate in the first opportunity of the school year to engage in a campuswide effort to understand and address issues of equity, diversity and inclusion (EDI) at UNCSA.

There are multiple activities occurring this week. We have invited two facilitators to spend time with us. Shayla Herndon-Edmunds, an independent consultant and inclusion specialist with 18 years of experience with institutions of higher education, most recently at Wake Forest University, will lead workshops for students and staff. The outcome of their workshop will be the creation of a campuswide artwork known as the UNITY Project, which has a participatory element to engage the entire campus – students, staff and faculty. Simultaneously, faculty will be participating in an In-Service Day workshop facilitated by Meghan Burke, associate professor of sociology at Illinois Wesleyan University.

There are events for everyone – students, faculty and staff – and I hope that our engagement as an entire community will help us begin charting a path forward.

Please note the schedule below.
STUDENTS

"Designing Community: Diversity, Equity and Inclusion and Unity Project"
Wednesday, Sept. 11, Crawford Hall
Facilitated by Shayla Herndon-Edmunds
Supported by the Office of the Provost and the Office of Student Affairs

Purpose: To support the UNCSA community in building and maintaining a strong sense of community by engaging in dialogue and activities that facilitate a deeper understanding of diversity, equity and cultural identity and provide actionable strategies for building community through meaningful interpersonal relationships.

Session times (please attend the session assigned to your school):
Session 1, 12:35 - 1:35 – High School, School of Drama and Student Organization Leaders
Session 2, 1:50 - 2:50 – School of Filmmaking and School of Dance
Session 3, 3:05 - 4:05 – School of Design & Production and School of Music
STAFF
"Designing Community: Diversity, Equity and Inclusion" Lunch and Learn
Tuesday, Sept. 10, Eisenberg (registration required)
Facilitated by Shayla Herndon-Edmunds
Supported by the Office of the Provost and the Office of Student Affairs

Staff is invited to the "Designing Community: Diversity, Equity and Inclusion" Lunch and Learn workshop. The workshop is 11:30 a.m.-12:30 p.m. Tuesday, Sept. 10, in Eisenberg Social Hall.

Register here
FACULTY

In-Service Day: Building Our Capacity for the Work of Equity, Diversity and Inclusion (EDI)
Wednesday, Sept. 11, locations as indicated
Facilitated by Meghan Burke
Supported by the Office of the Provost and Faculty Council

Note: We welcome any staff and administration who work with the academic, curricular, or the social development of students to attend as well.

12:30–1:30 p.m. – Welcome and Purpose – Karin Peterson and Mike Wakeford

"Racial Literacy and the Arts"
Presentation by Meghan Burke
Watson Hall, School of Music

1:45-2:30 p.m. – Breakout Session 1: Topics
(Faculty choose their session)

"Thinking about Whiteness & Privilege"
Facilitators: Beth Thompson and Reagan Mitchell
SMC 167

"Hiring and Retention"
Facilitators: Elizabeth Klaimon and Ron Stacker Thompson
SMC 168

"Canons and Hierarchies"
Facilitators: Cameron Knight and Sarah Falls
Library 4th Floor North End

"Pedagogies"
Facilitators: Krisha Marcano and Molly McCarter
Library 4209

"Audiences and Communities"
Facilitators: Trish Casey and Oskar Espina-Ruiz
D&P Conference Room

2:45-3:30 p.m. – Breakout Session 2: Schools and Divisions

Administration and Staff
Yekovich, School of Music

Dance
Dance Faculty Lounge

Design & Production
D&P Conference Room

Division of Liberal Arts
Library 4th Floor North End

Drama
Workplace 626

Filmmaking
SMC 167

High School
Library 4209

Music
SMC 168

Student Affairs (meeting from 3-3:40 p.m.)
Room 301 – Hanes Commons

3:45-4:30 – Final Thoughts, Q&A with Meghan Burke
Concluding Remarks, Karin Peterson
Watson Hall, School of Music

I want you to be aware that there is also a great deal of behind-the-scenes work happening in EDI this week, for groups with special accountability to the work to be done this year. These include a convening of student leaders with Vice Provost and Dean of Student Affairs Tracey Ford, Ed.D., and a separate opportunity for them to meet with Dr. Burke; a high school faculty discussion of the book "White Fragility" by Robin DiAngelo and Amy Landon; a dean's meeting discussing EDI initiatives in each school; a convening of the Faculty Learning Community on EDI; and a convening of facilitators for topical breakout sessions for the faculty In-Service Day workshop.

Please join in the conversations this week so together we can chart our path forward. There will be opportunities in the coming weeks and months to build on the momentum of this week.

This is your invitation; I hope you will accept.

Best regards,


Karin Peterson
Interim Executive Vice Chancellor and Provost