Keeping our campus safe
My SA
Keeping our campus safe
Updated: Sept. 10, 2020 removed move-in information, added link to testing information, and performance information.
UNCSA has resume on-campus operations for the fall 2020 semester with the health and wellness of our community as the top priority. Our planning has been informed by guidance from local, state and federal public health authorities, as well as applicable orders and regulations from the governor and relevant federal agencies, such as the Occupational Safety and Health Administration (OSHA), the Environmental Protection Agency (EPA) and the U.S. Equal Employment Opportunity Commission (EEOC).
We will follow the COVID-19 monitoring, containment and response protocols established and updated by the Centers for Disease Control and Prevention (CDC) for colleges and universities. These protocols can be found at cdc.gov.
Given the evolving nature of both our understanding of COVID-19 and the recommended guidance from public health and other governmental bodies, please understand that our guidance will be updated periodically to respond to continuing developments. Updates will be communicated by email or through our website.
Chancellor Brian Cole welcomes students to campus and addresses arts in the age of COVID-19, as well as precautions that will be necessary at UNCSA.
Academic calendar
The revised academic calendar will minimize travel, reducing potential exposure to the virus while maintaining the instructional days required to meet our academic standards. Key changes include:
Classes for the fall semester for undergraduate, graduate and high school students began on Monday, Aug. 17, and will end on Thursday, Nov. 19.
Fall and spring breaks are eliminated, and three Wednesday breaks have been added for each semester.
On-campus final exams and juries will be conducted Friday, Nov. 20, through Tuesday, Nov. 24, with finals continuing online following the Thanksgiving holiday.
The duration of winter break is expanded; the spring semester begins Feb. 8, 2021.
Hybrid instructional model
UNCSA is preparing to use a hybrid instructional model for the fall semester. Hybrid instruction will maintain our core in-person classes and experiences, following safety guidelines, while incorporating online instructional resources when necessary. Specific details will be published on the individual pages linked below.
Performances and productions
Deans and faculty are developing innovative performance and production plans that prioritize the health and safety of our students while reflecting the evolution of the industry as it faces the effects of COVID-19. UNCSA announced reimagined fall performance season. See the Fall 2020 Performance Calendar.
Residential housing and dining
Campus housing is the standard, double occupancy in residence halls and apartments. Density is reduced by having some quads converted to doubles, and some smaller doubles converted to singles.
Only residents of an individual room can be in that room. No visitors are permitted. Students assigned to a designated single or a super single occupancy room in Residence Halls A-F, Moore Hall, and Sanford Hall are permitted one guest/visitor who also lives on campus in their room. No other guests or visitors are permitted in double occupancy rooms or apartments. All Community Health Standards and Residential and Community Policies, including Guest Policy, continue to apply to any visitors.
All dining spaces (Cafeteria, POD, Pickle Jar, Library Café) are open and following all social distancing and safety protocols. In addition, the campus food service vendor has its safety processes and protocols.
The cafeteria is open with reduced seating capacity to allow for social distancing. Self-service options is not be available.
More to-go dining options are available.
Campus dining locations will be monitored for lines and concerns. If it is determined that schedules are needed then we will make adjustments including implementing schedules.
There are more spaces for dining in Eisenberg, outdoor locations and on the lower level of Hanes Commons.
UNCSA Together – Community Health Standards
We all must commit to the actions and precautions we can take as individuals to protect our campus community. It will require all of us together to keep our community healthy. We expect all community members to show care for their friends, peers, colleagues and neighbors.
UNCSA community health standards
Health and wellness
UNCSA followed Centers for Disease Control (CDC) and UNC System guidance and partnered with the county health department and local medical organizations to develop health and safety protocols for the upcoming academic year. We also consulted with a licensed infectious disease prevention specialist from UNC Health Care to create health and safety protocols specific to the spaces on our campus and the unique kinds of activities in our training and operations. Detailed health and safety modifications for each conservatory are posted on the conservatory and academic pages in the this section of our website. In addition to our Community Health Standards, UNCSA has enact the following protocols to mitigate the risk presented by COVID-19 and to keep members of our campus community safe:
All students, faculty and staff are required to complete a daily COVID-19 screening self-assessment before attending class or coming to work.
All campus visitors are required to take a COVID-19 screening self-assessment before conducting business on campus
UNCSA is able to test students for COVID-19, in partnership with Wake Forest Baptist Health. Faculty and staff need to contact their medical provider for testing. Surveillance testing helps to identify if there are areas where COVID-19 is popping up, and therefore, whether and where further testing is needed. Contact tracing will be conducted by the Forsyth County Health Department with assistance from UNCSA.
Students who test positive for COVID-19 are immediately isolated.
Students who have come in close contact with someone who has tested positive, as determined by county health officials, are quarantined on campus for 14 days.
Single rooms with bathrooms in residence halls have been reserved for quarantine or isolation. Parents are permitted to take students who test positive for COVID-19 home. Arts and academic departments will work with students on their absence due to illness.
Faculty or staff quarantine or isolate in their home and notify their supervisor.
Positive results are reported to UNCSA and the Forsyth County Department of Public Health. Contact tracing is initiated for close contacts and known exposures. Students who have come in close contact with someone who has tested positive, as determined by county health officials, are quarantined for 14 days.
Students who test positive are immediately isolated for 10 days. Students are released from isolation at the end of the 10 day period if student symptoms have improved, and student has been fever free without fever reducing medication for at least 24 hours.
Residential students placed in isolation or quarantine are contacted by a case manager with the location and access information for their isolation/quarantine space. They (wearing a mask) are permitted to gather their belongings to take to their new space. Isolation/quarantine spaces are equipped with a refrigerator and microwave, access to a private bathroom, bedding and towels, and trash pickup. Student Affairs delivers meals from the Dining Hall and check-in daily. Students may continue classes online if they are able. Counseling services are available for all students, including those in quarantine.
Non-residential students are contacted by Student Affairs for daily check-ins and to assist with needs that might arise.
Faculty or staff who test positive for COVID-19 must isolate at home and notify their supervisor. They will not be allowed to return to campus until they have verification from a medical provider that they have recovered.
The mental health and well-being of our students is a top priority. We will continue to support students with counseling, mindfulness sessions, physical exercise, yoga and other activities designed to promote overall wellness, while reinforcing our campus community academically, artistically and emotionally.
Because we have eliminated the Fall Break to reduce virus transmission through travel, UNCSA has designated three Wednesdays in the fall semester as "Wellness Wednesdays" when no classes will be held.
Faculty and staff who need assistance with mental or emotional health issues may use the UNCSA Employee Assistance Program (EAP). The EAP is an employer-sponsored benefit program that offers support and resources to address personal or work-related challenges and concerns. It is free for employees and members of your household and is completely confidential.
Environmental and physical safety
The UNCSA Environmental Services Department will implement new cleaning protocols for all areas of campus as recommended by the CDC and Environmental Protection Agency. The housekeeping staff has been trained in COVID-specific cleaning protocols as established by the CDC and EPA.
Environmental & physical safety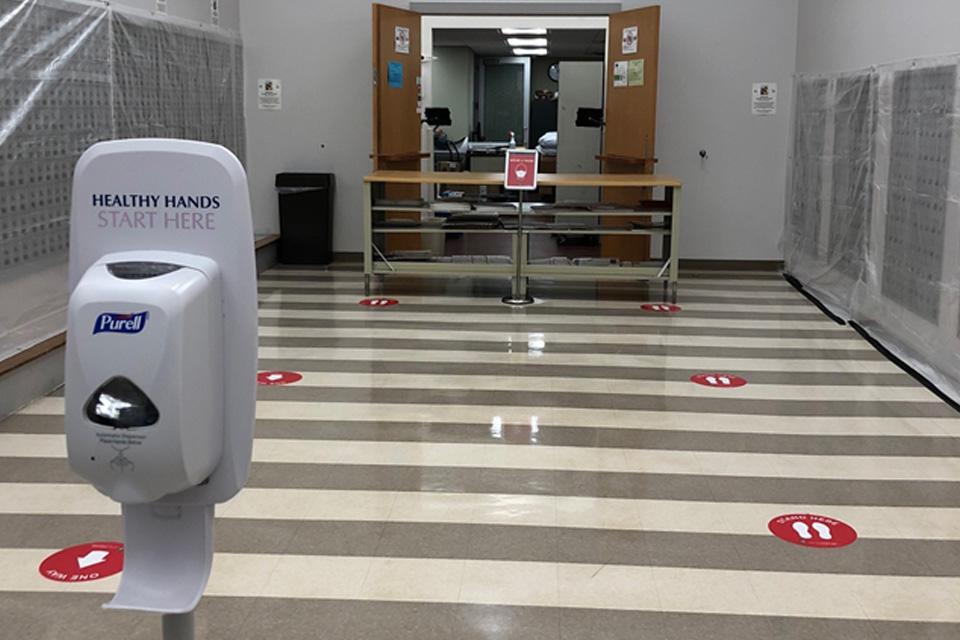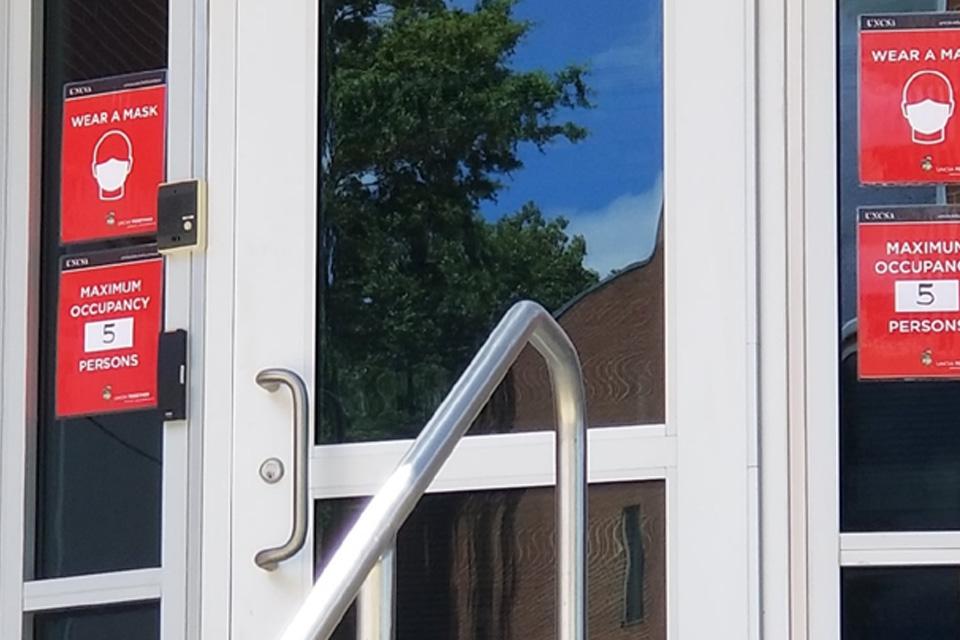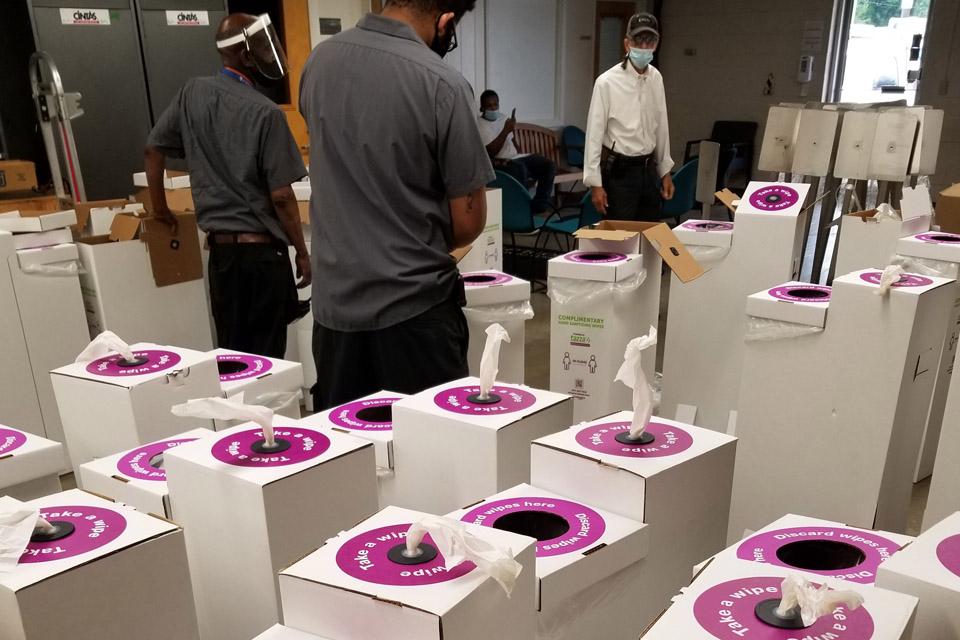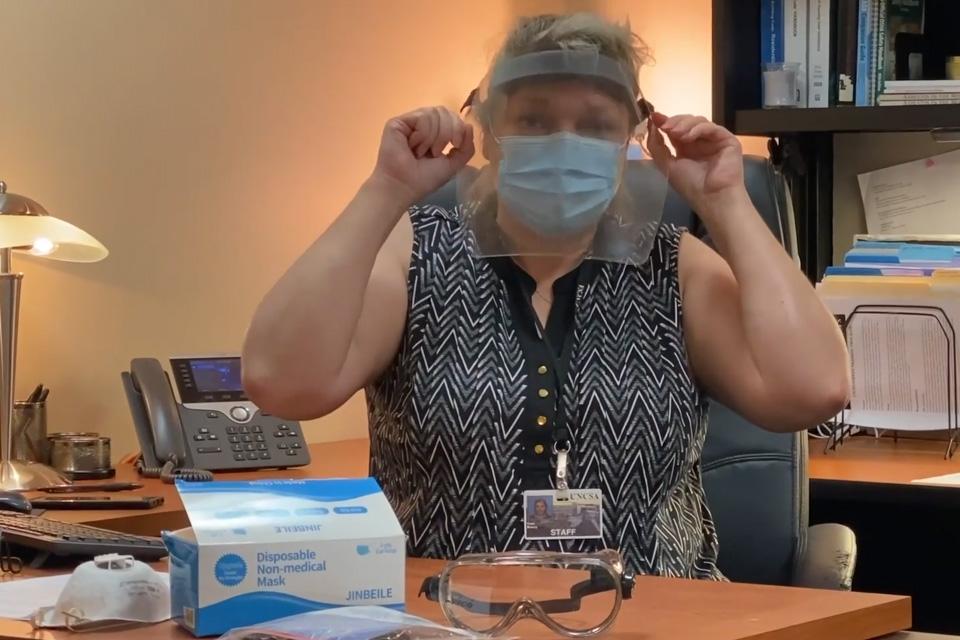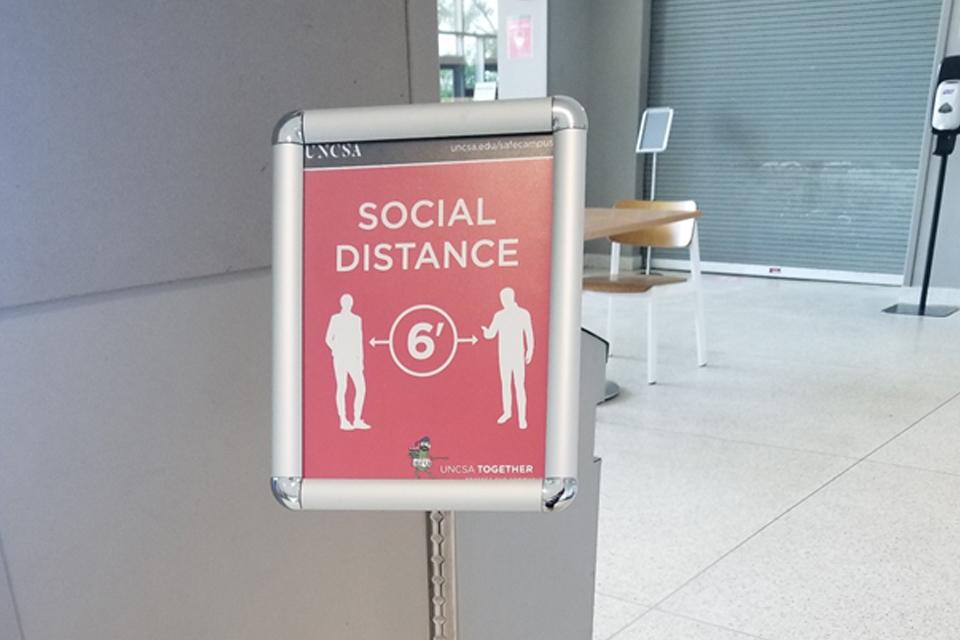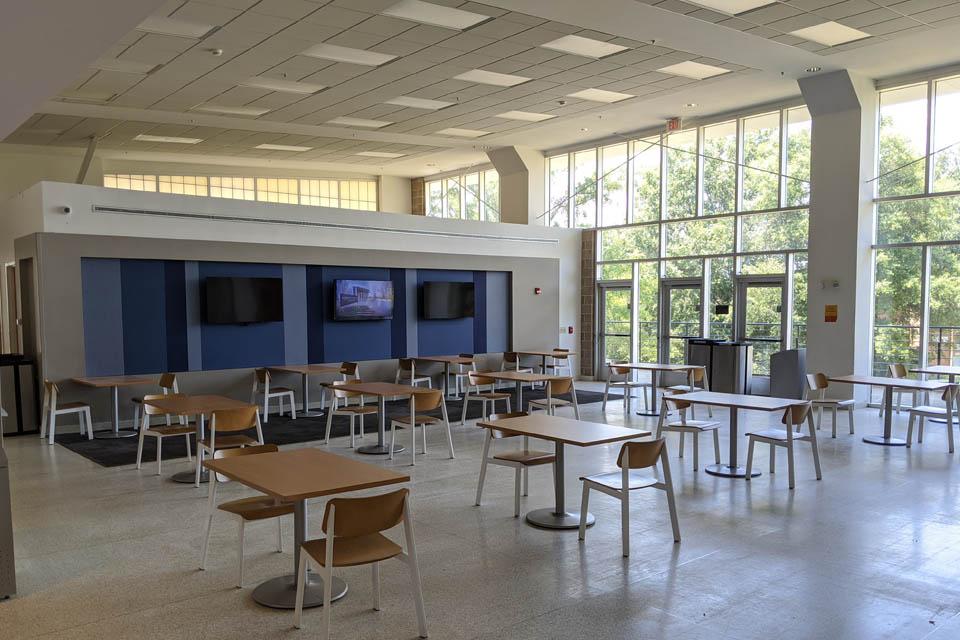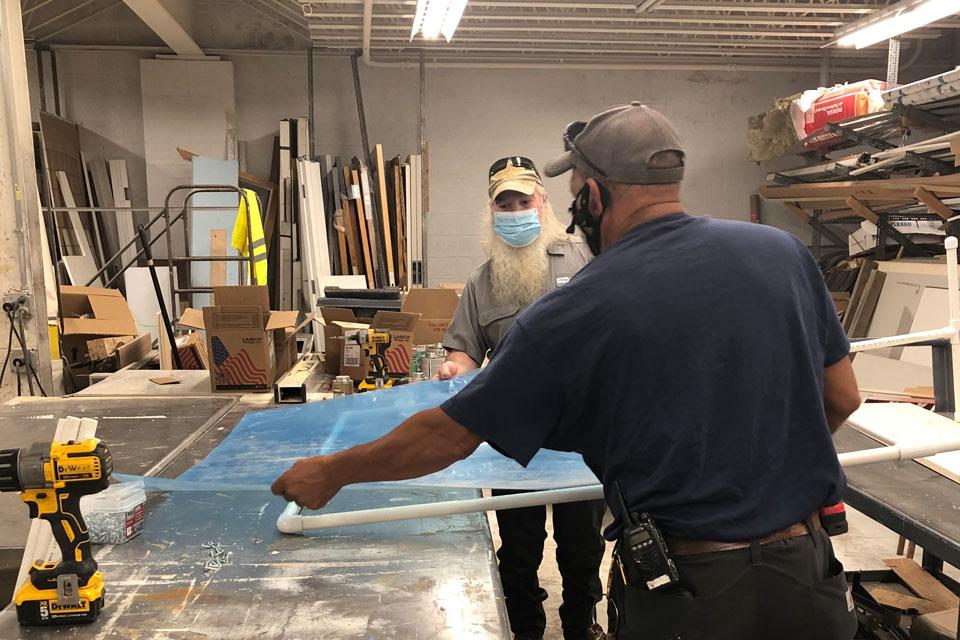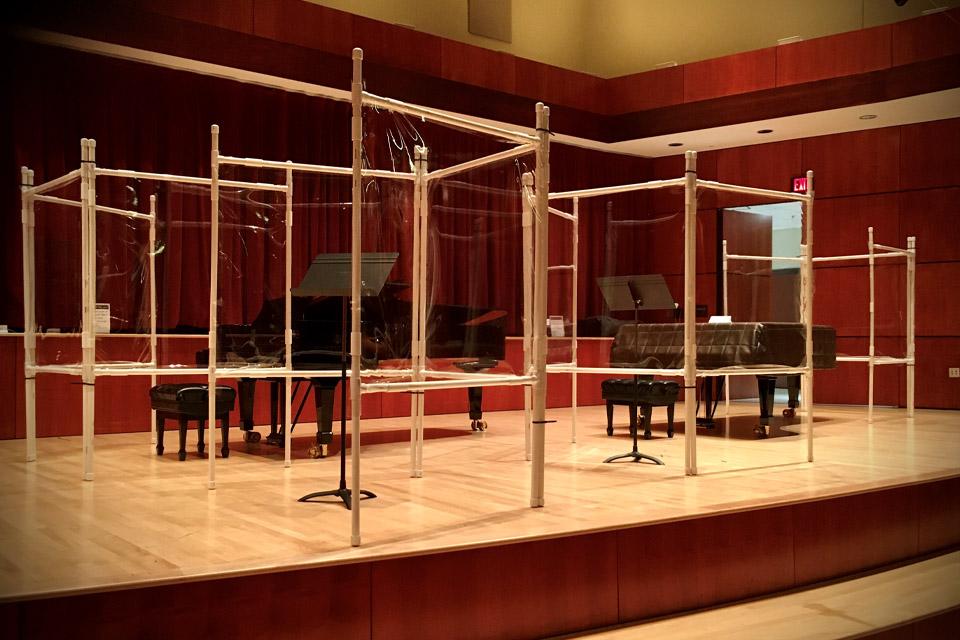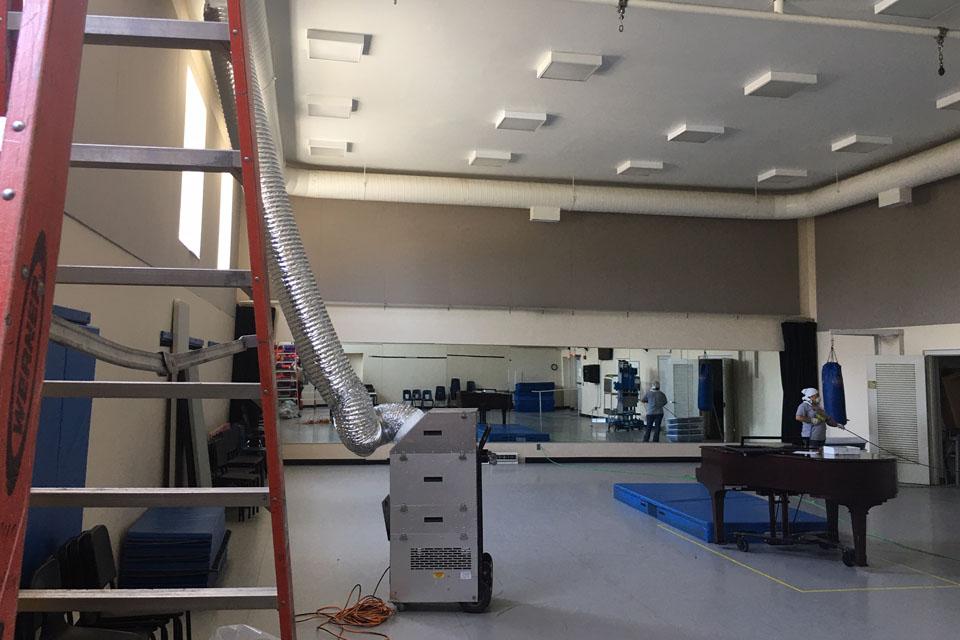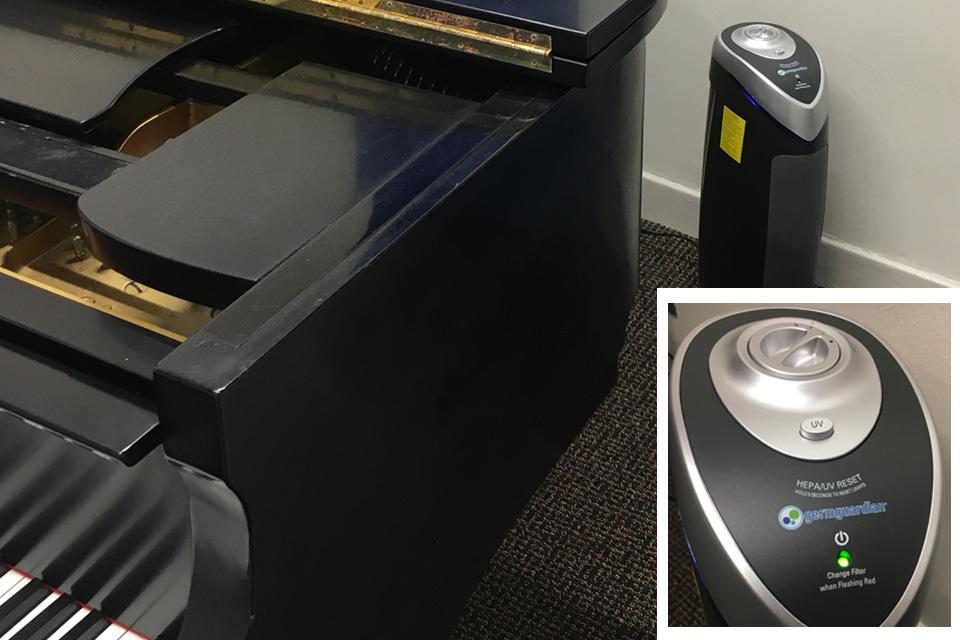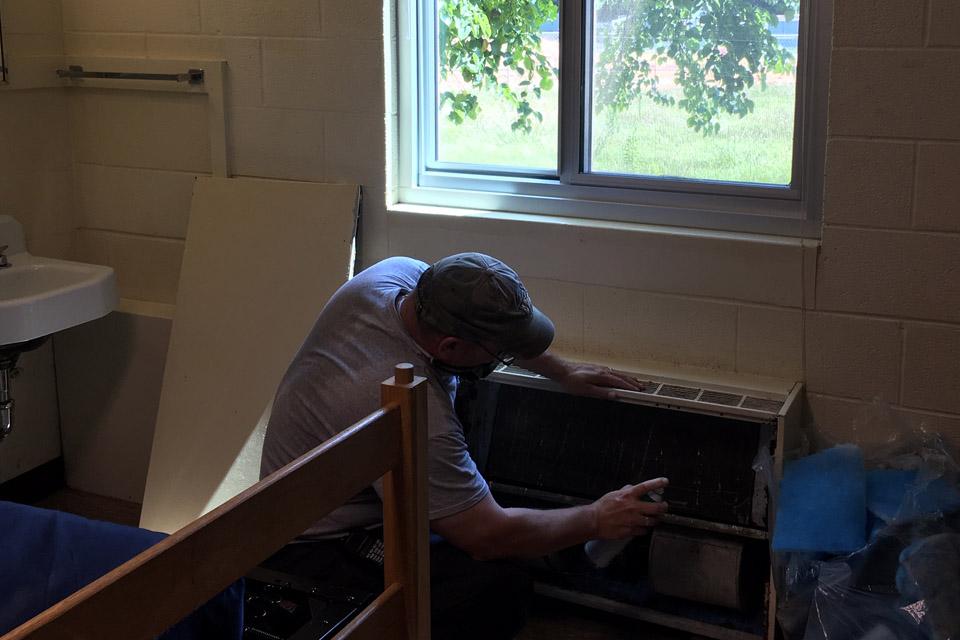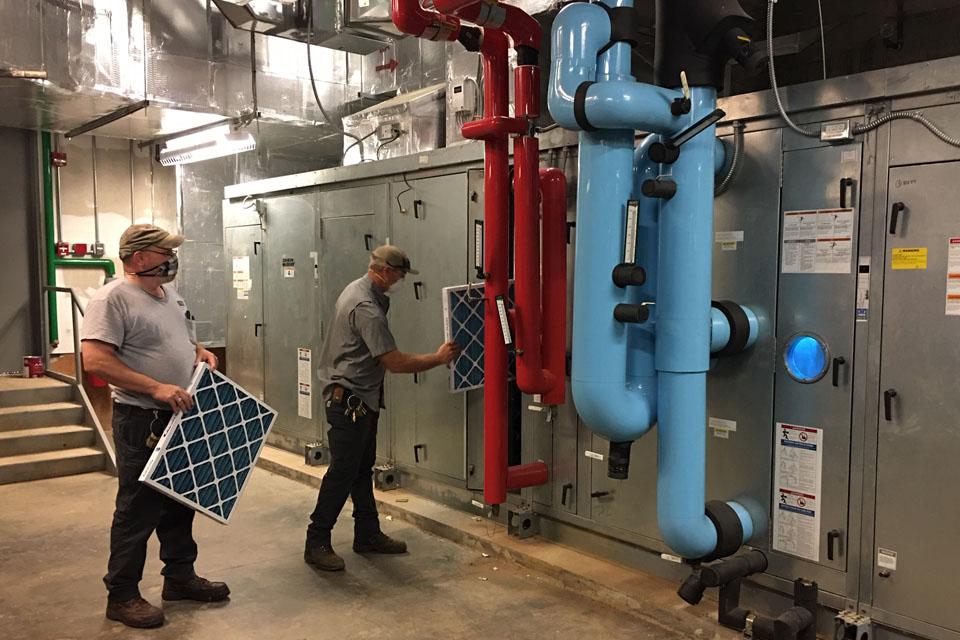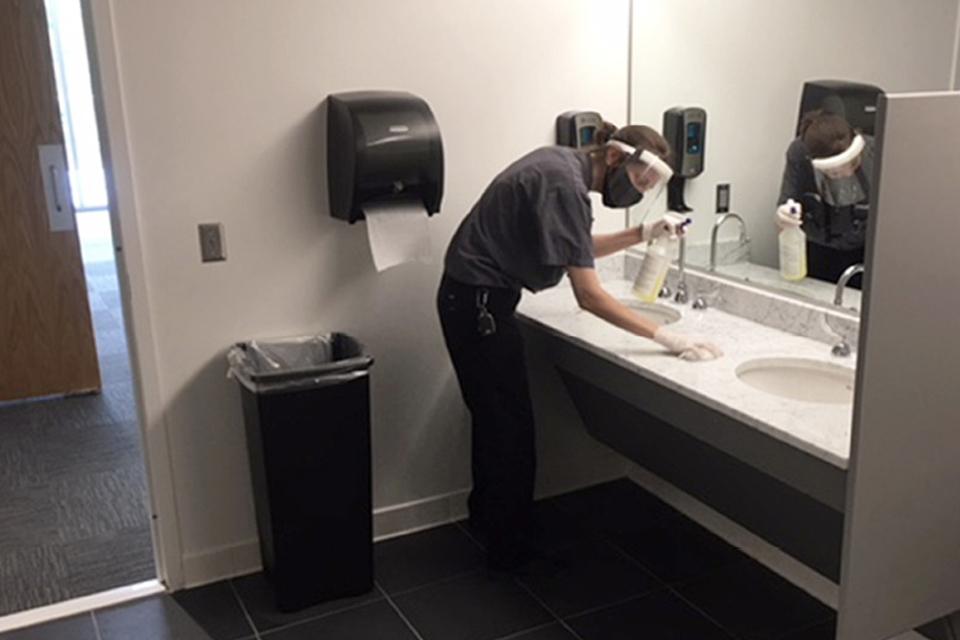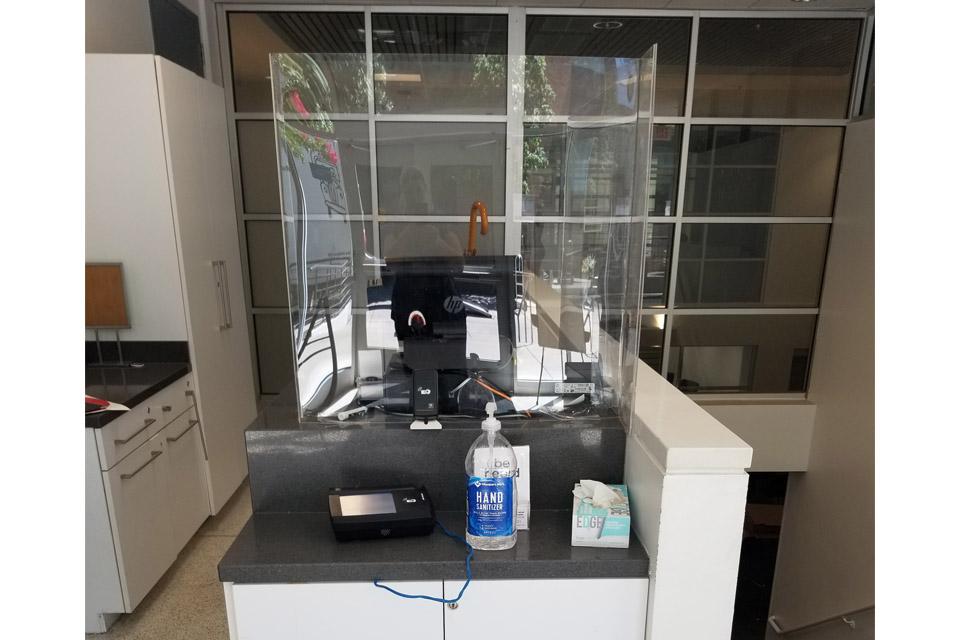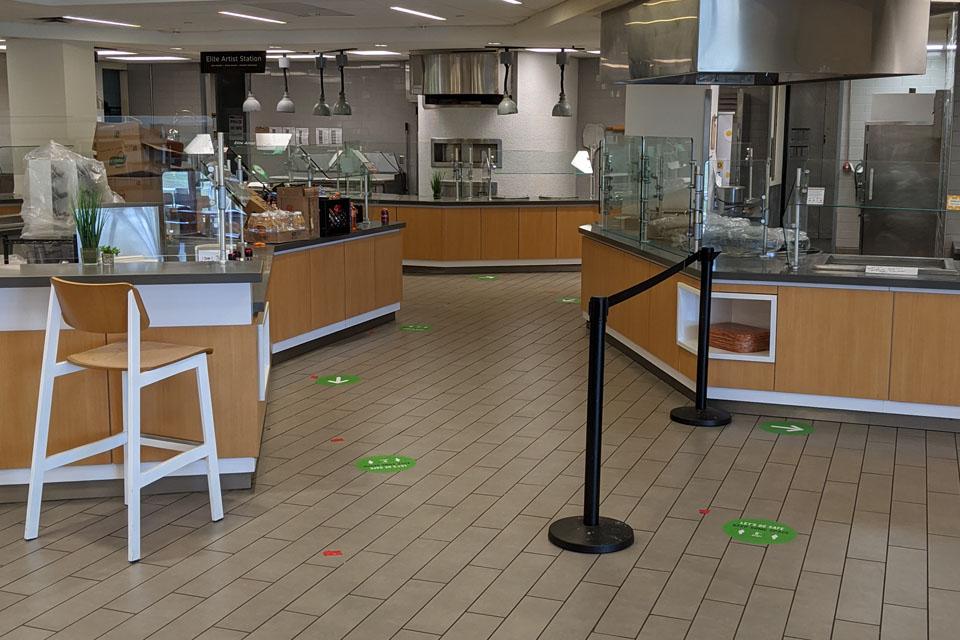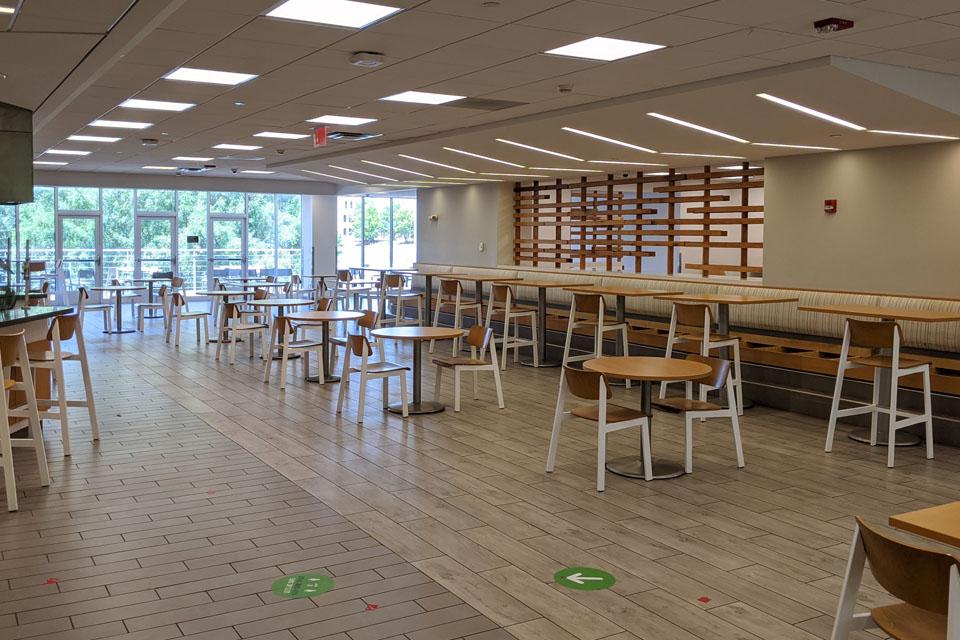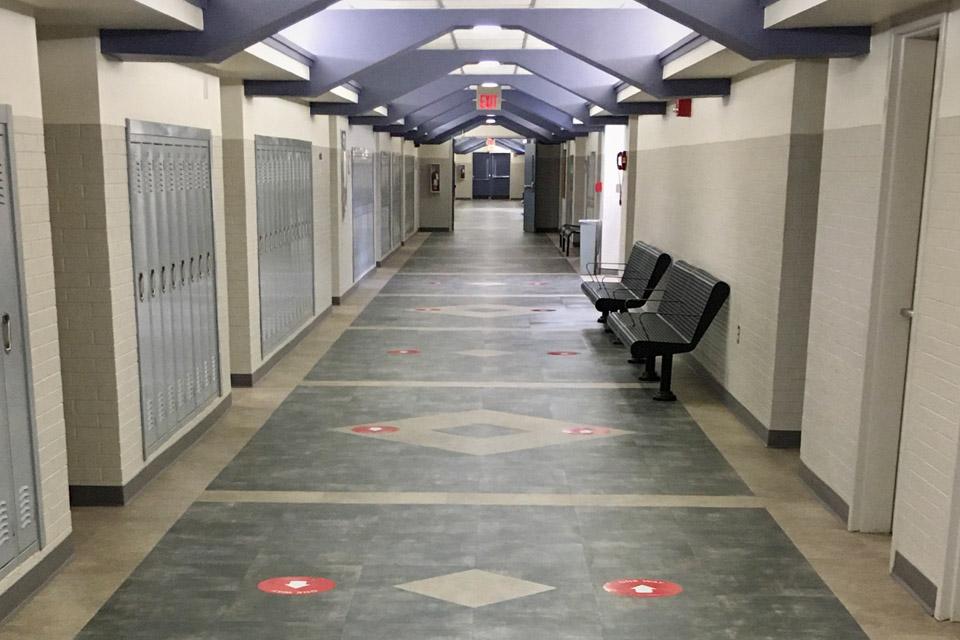 Information sessions
The chancellor and deans hosted information sessions throughout the summer with students, parents, faculty and staff.
Recorded sessions:
| | |
| --- | --- |
| Returning Students | Incoming Students |
| | |
| Chancellor Undergraduate and Graduate | Chancellor Undergraduate and Graduate |
| Student Affairs Information Sessions: | Student Affairs Information Sessions: |
| | High School |
| | |
| | |
| | |
| Drama | Drama |
| | |