UNCSA Cantata Singers: "The Best of All Possible Worlds"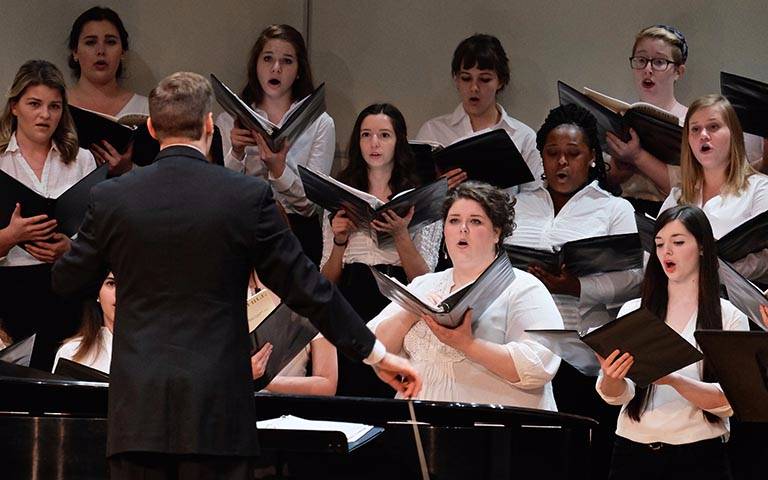 Emerging Artist Series
The UNCSA Cantata Singers present a sumptuous program featuring Josef Rheinberger's "Abendlied;" Johannes Brahms' "Neue Liebeslieder;" selections by UNCSA student composers Tyson Davis, Oliver Glynn and Thomas Little; and excerpts from Leonard Bernstein's "Candide" (presented in honor of Bernstein's 100th birthday). FREE
Conducted by Nathan Zullinger.
Accompanied by Mary Ann Bills, Oliver Glynn and Thomas Little.
Saturday, April 7, 2018 | 4:00 p.m. - 6:00 p.m.
Crawford Hall
1533 South Main Street, Winston Salem, NC
Previous Article
Next Article