"MASS: A Theatre Piece for Singers, Players and Dancers" by Leonard Bernstein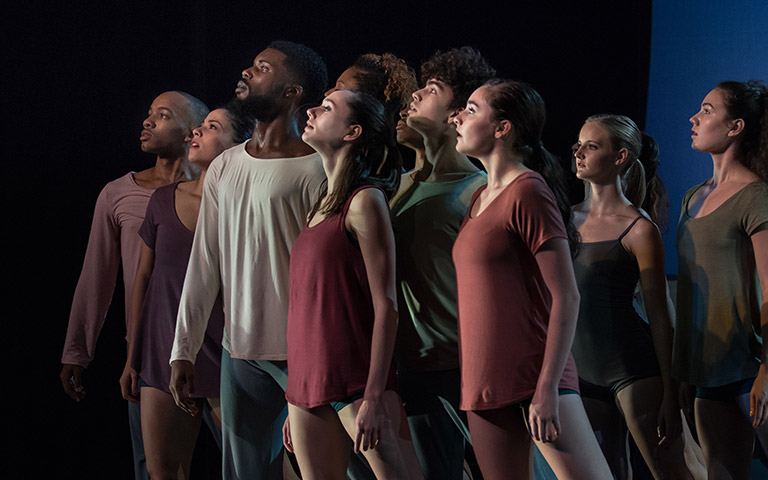 Emerging Artist Series
In honor of the 100th anniversary of Leonard Bernstein's birth, the Schools of Music, Drama, Design and Production and Dance join forces to present the American composer's most monumental work: a meditation on the meaning of faith. The score features blues, rock, gospel, folk, Broadway and jazz idioms appearing side by side with symphonic grandeur, solemn hymns, Middle Eastern dances, orchestral meditations and lush chorales—all united in a single dramatic event.
Ensembles include the UNCSA Symphony Orchestra and Cantata Singers, the Winston-Salem State University Rams Singers and the Winston-Salem Children's Chorus.
Directed by Douglas Webster
Conducted by Karin Hendrickson
Guest Artist Luncheon
September 18, 2018
Enjoy a lunch at Forsyth Country Club with Douglas Webster, the leading interpreter of "MASS."
Stevens Center
405 West 4th Street