Low & Lower: A Series of Unfortunate Musical Events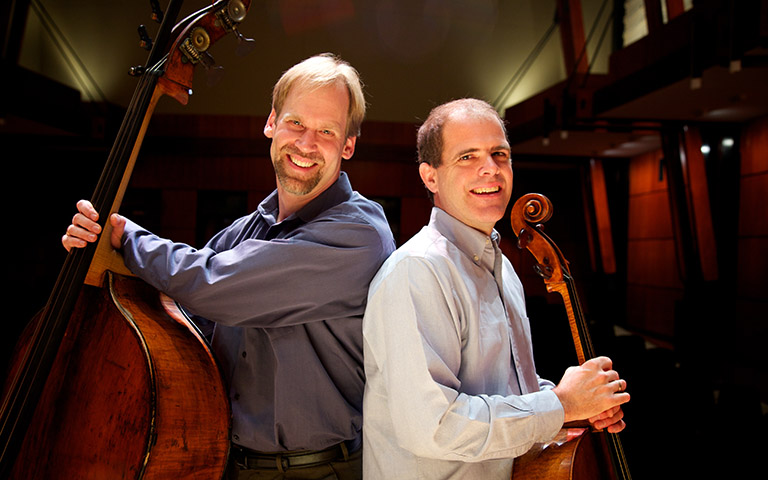 Faculty Artist Series

Join Low & Lower, "America's #1-Selling Cello/Bass Duo," as they mine the chasm between the sacred and the profane. Witness their latest frenetic bid for legitimacy on the concert stage as they pit the sublimity of Bach against an original oratorio on the legal and ethical implications of transporting an endangered species across state lines. And that's just the beginning of the fun!
Ticket Price: $20 regular/$15 student
Watson Hall
1533 South Main Street, Winston Salem NC
Previous Article
Next Article