Trombone Studio Recital: Heavenly Trombones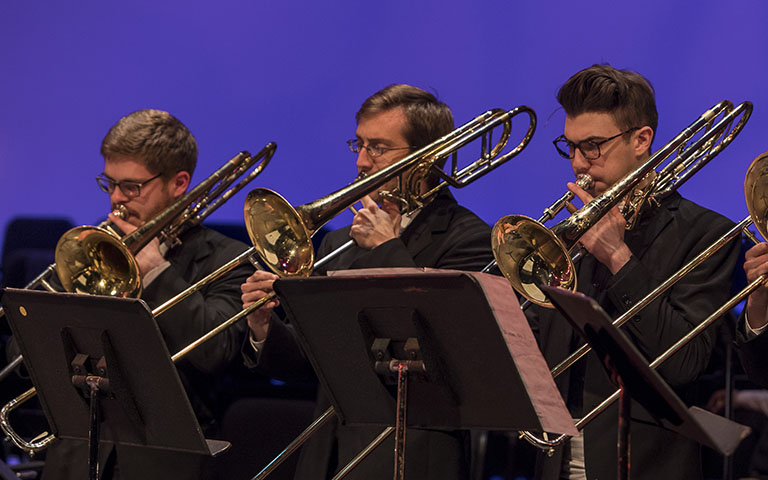 Studio Recital Series
The glorious tones of low brass will resonate throughout Watson Hall on a concert featuring everything from Bach to contemporary composers. Don't miss this performance of the UNCSA trombone studio, led by UNCSA Professor and NC Symphony Principal Trombone, John Ilika.
Ticket Price: FREE, No ticket required
Tuesday, March 19, 2019 | 7:30 p.m. - 9:00 p.m.
Watson Hall
1533 South Main Street, Winston Salem NC
Previous Article