Winston-Salem Light Project: "Lines"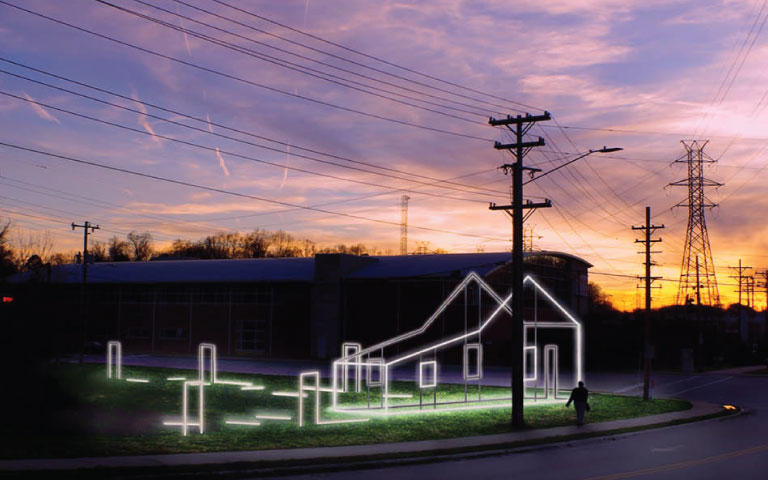 The 11th annual Winston-Salem Light Project (WSLP) explores the impact of urban development and gentrification on individuals and neighborhoods. The public art installation can be viewed from sunset to sunrise daily April 12-25 at the intersection of South Main Street and Waughtown Street, a triangular point of land near the Gateway YWCA. This event is free; no ticket required.
Conceived, designed and built by graduating seniors from the School of Design and Production, "Lines" features a neighborhood of light centered around a single house typical of those found in the 1940s Belews Street neighborhood of Winston-Salem, a mixed-race, working-class community that was razed in the late '50s to build U.S. 52.
The art installation includes scaled homes constructed three-dimensionally of light to represent the ghosts of communities that have been demolished for a variety of urban renewal projects. Designers were inspired by the work of Italian artist Massimo Uberti, who is renowned for his minimalist sculptural light installations.
News & Features
Friday, April 12 - Thursday, April 25 | 7:30 p.m. - 7:00 a.m.
S. Main St. and Waughtown St.
S. Main St. and Waughtown St., Winston Salem NC
Previous Article